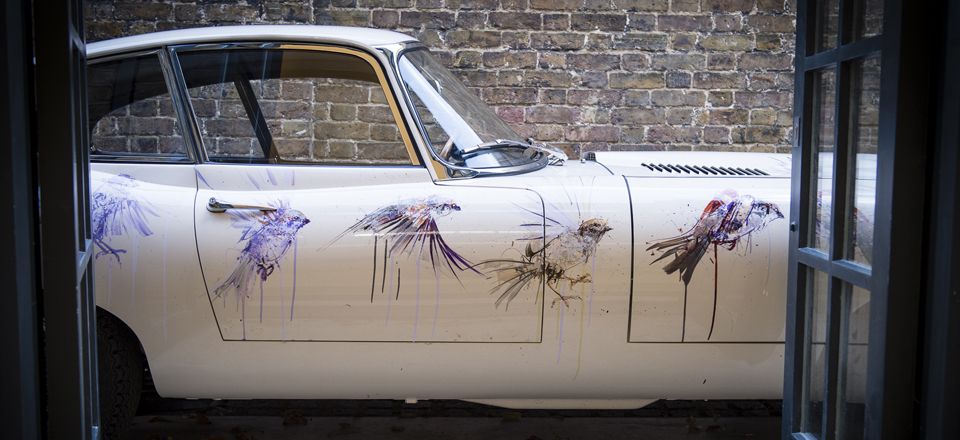 Photo Courtesy of Loughran Gallery
Is it still cool to reference Portlandia's "put a bird on it" sketch? Artist Dave White must think so, since he literally put birds all over this Albion E-Type Art Car. Okay, that may not be entirely fair, because the luxury auto actually looks pretty cool. Commissioned by a private collector, the Jag has been on view at Loughran Gallery's Albion Exhibition in London as part of a bigger exhibition of White's work (by the way, today is your last chance to see it in person).
White has been called "The New Andy Warhol" by several publications, including The Independent, and is known for his diverse subject matters. This London exhibition focuses on wildlife, with birds, rabbits, otters, hedgehogs, and so many more, all displaying his energetic colorful style. The classic British car is a definite standout though and we're jealous of whoever this private collector is.