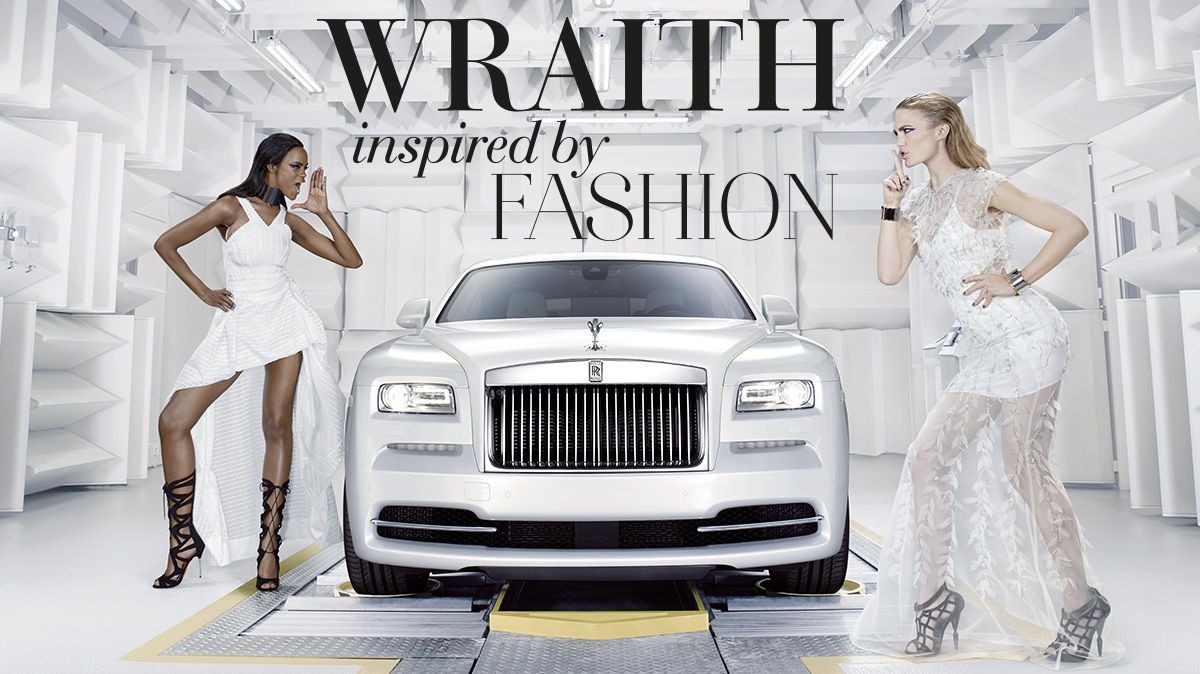 Photos Credit: Rolls-Royce
Rolls-Royce has been nailing it lately with their customized cars and this new two-door $362,000 Wraith "Inspired by Fashion" offering only proves the point. Though they unveiled an "Inspired by Film" Wraith last month, the photography wasn't as eye-catching as this new fashion-forward offering which was shot in their Goodwood factory in England.
Because of a special scholarship program with New York's Pratt Institute (designer Betsey Johnson is an alumna), Rolls-Royce gets full access to the fashion industry without having to pay extra for the exposure. Teaming up with the fashion industry isn't all that different from what Rolls has done in the past. According to Financial Review, Charles Rolls and Sir Henry Royce used to build their autos near Savile Row in London and would encourage people to get their cars trimmed to match their all-time favorite outfits.
The luxury car has a V-12 engine with an eight-speed transmission that offers 642 horsepower and gives around 15 miles per gallon. With suicide doors, the sports coupe has a 2+2 seating arrangement with hand-stitched Andalusian white leather and various color accent options (including purple, jasmine, and red)—this one is definitely a kids-free zone.