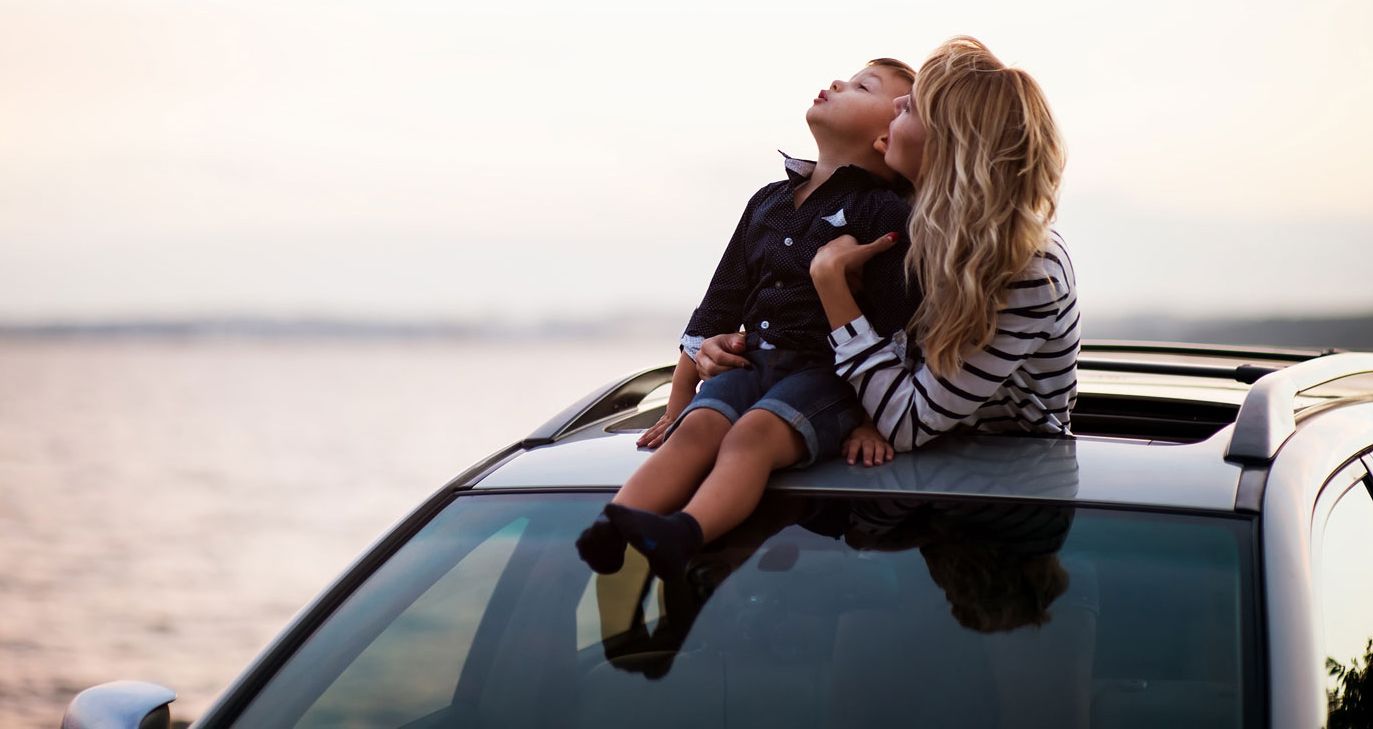 Photo Credit: Shutterstock.com
Car marketing is often geared towards men, with commercials showing sports cars gliding around curves or SUVs climbing over rocks. While moms are probably inspired by that too, it isn't exactly applicable to everyday life. With kids in tow, not to mention all of their gear, mom is going to need something that helps her get the kids to the beach or soccer practice, not to clear fallen trees or scale mountains.
Thankfully, the luxury car market is becoming increasingly complimentary to the fact that some moms aren't interested in sacrificing style for functionality. We took a look at the best cars available today and found five reasonable-yet-sexy alternatives to the overplayed minivan.
Photo Credit: Tesla
Tesla Model X
The first vehicle on our list is something that's been traditionally branded as the ultimate "tech geek" car: the Tesla Model X. With its flawlessly designed interior and exterior features, emphasis on intuitive usability, and commitment to cutting edge style, the world's premier luxury electric car is a forward-looking mom's dream. It's been labeled everything from cavernous to ultra-safe, and with a price tag starting at $130,000 and room for seven adults, it will appeal to the most discerning of families.
Photo Credit: Maserati
Maserati Levante
The Maserati Levante is the first SUV offering from the Italian automaker and will launch later this year. The Levante, which has gasoline and diesel options, maintains the signature Maserati grille, thin headlights, and sexy sculpting that can be found in its famous coupes and sedans. In terms of safety, this car boasts lane departure warning and forward collision warning systems. Moms who will want to be first to market can do no better than the Levante, which at 430 horsepower for the gasoline engines will get them anywhere they need to go quickly and looking good while doing so.
Photo Credit: Porsche
Porsche Macan
Another new-to-market SUV option is the Porsche Macan, which is the smaller option when compared to the well-known Cayenne. The Macan is for moms who still want all of the benefits of having an SUV – space, 4-wheel drive, safety – but who would also like something sportier. At $76,000 MSRP, the Turbo offers the fastest option with 400 horsepower and the nicest trims out of all of the models. It has curtain airbags that cross the entire roof frame and side window, knee, and side airbags in the back rests and rear sides of the vehicle, offering a solid cushion in the event of an accident. For matriarchs who can't go for a smaller Porsche but don't want to go full SUV either, the Macan is a perfect option.
Photo Credit: Mercedes-Benz
Mercedes-Benz AMG S65
One of the most classic options for moms who prefer the sleek style of a sedan is the Mercedes-Benz S-Class. The most exclusive of this bunch is the AMG S65, which is listed at $227,275 MSRP. Easily one of the most stylish sedans on the market, the AMG S65 is quick, roomy, and tastefully designed, with quilted Nappa leather and Burl Walnut wood trim in the interior. The rear seats come with a folding table option and also offer heated and cooled cup holders. As for the exterior, the colors only come in cool, metallic options.
Photo Credit: Bentley
Bentley Continental GT convertible
Eventually, the kids are going to grow up and move on in life, which means it's time for mom to get a car that wouldn't have been feasible to drive while they were living under her roof. Nothing says "I'm free!" like the two-door Bentley Continental GT convertible. Merging one of the most classic cabins with a drop-top design results in a head-turning car that's a ton of fun. As if that weren't enough, the Continental GT clocks in as the fastest Bentley convertible, with a top speed of 203 miles per hour. As with all Bentleys, there are numerous hand-crafting options, including hand cross-stitching on all four seats and outer armrests, ensuring that you'll be the coolest mom on the road, second-to-none.