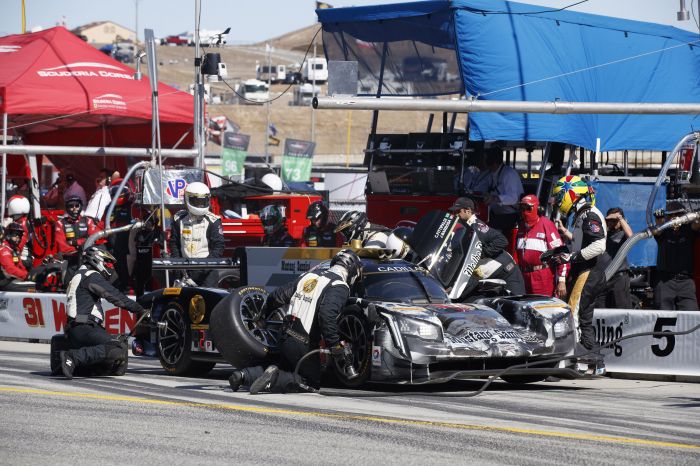 Photo Credits: Richard Prince/Cadillac
If you have ever been to a car race, you probably know that it generally involves long hours spent in the sun and plugging your ears against the roar of engines, all while navigating dense crowds of fellow racing enthusiasts. If you happen to be one of the lucky few on Cadillac's list though, you can instead spend race day in their V-Performance Hospitality Suite.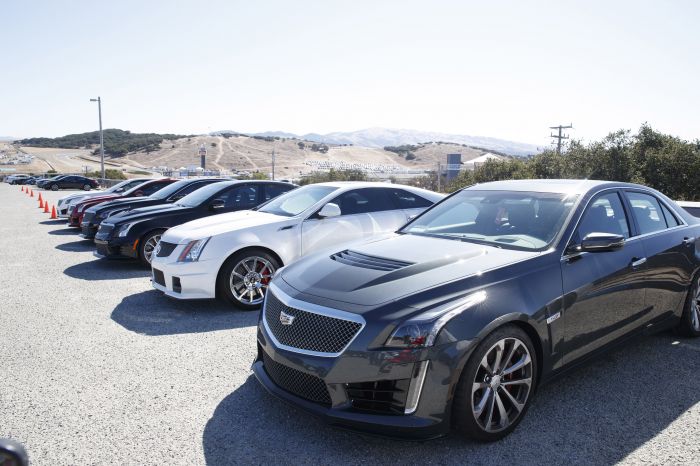 We were recently invited to check out the Laguna Seca IMSA in Monterey, CA from the comforts of Cadillac's invite-only lounge and it certainly did not disappoint. Since experiences like these are generally only available to Cadillac owners, the marquee sent us a Cadillac CTS 2.0 T sedan to drive to the event, which we parked in the exclusive on-site V-Performance Corral lot that was adjacent to the hospitality suite.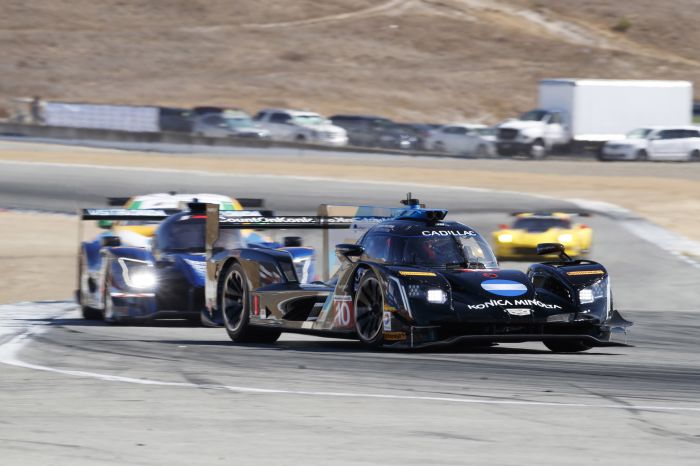 The suite was the perfect place to relax and unwind in between exploring the racetrack (though some people definitely just stayed there the whole time). Located right above the starting line, the suite's interior featured one screen playing live footage of the race and another with running stats on everyone's positions in the race, while the exterior offered a shaded balcony where everyone could watch the race in person.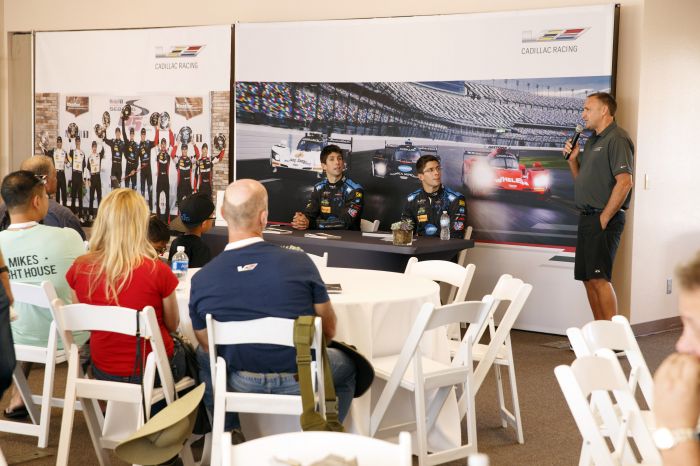 Not only do these Cadillac hospitality suites offer a catered breakfast and lunch (as well as tons of snacks and drinks), they are also a hub for unique experiences, like autograph signings with drivers. Cadillac also sets up paddock tours throughout the race, giving everyone a chance to go down to the paddock and check out the pit crew in action. At the Laguna Seca IMSA, we got to enjoy a fantastic Q&A with Cadillac DPi-V.R Team drivers Christian Fittipaldi and Joao Barbosa, giving us some interesting insight into the cars, how the brand has evolved on the race track and how physically demanding being a driver really is.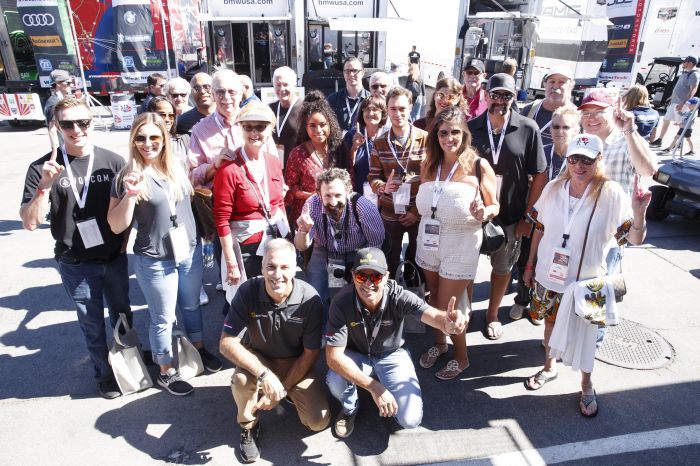 So, how do you get to be one of the lucky ones relaxing in an air-conditioned lounge? Cadillac posts all of their upcoming VIP race events on their Cadillac V-Performance Racing page—if you are a member of their mailing list, you will get advanced emails alerting you to these events as well—giving you the chance to rub elbows with other Cadillac owners and members of the media. The Laguna Seca IMSA Cadillac 3-Day Race Package that we attended cost $250, while the approximate retail value was $500.