Mercedes-Benz
Forty-five percent. That's the astonishing year-to-year growth rate on sales of AMG cars, built by Mercedes-Benz's storied performance division in Affalterbach, Germany, once a narrow niche but now a big factor in crowning Mercedes the world's biggest luxury automaker. AMG variants are now available on nearly every Mercedes model, but where the thrills are often the most entertaining is when so-called family cars, intended more for practicality than speed, get the upgrade. This means, famously among Mercedes enthusiasts, that you can buy a station wagon with supercar performance, though the 603 hp AMG E63 S Wagon isn't the only wolf in sheep's clothing Benz can boast about.
On a recent trip to Nashville, Tenn. we had the opportunity to test out not only the cult favorite wagon – which has the most loyal and affluent customer base of any Mercedes-AMG vehicle – but also its sibling the AMG E63 S Sedan as well as the AMG GLC 63 midsize SUV and the GLC 63 S Coupe on both road and track.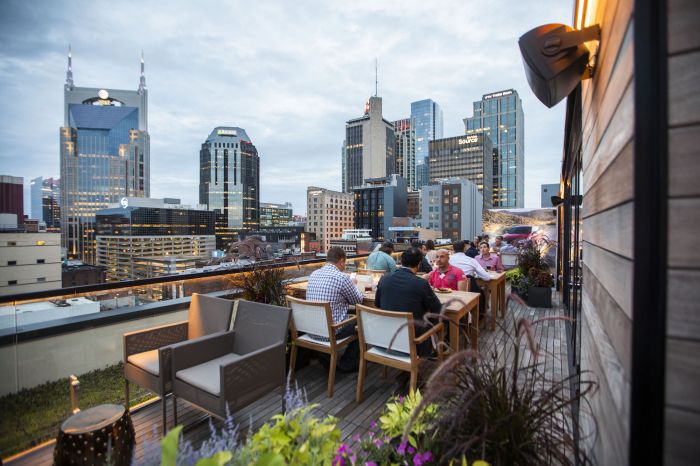 Mercedes-Benz
Our base of operations in Nashville was the stunning 21c Museum Hotel Nashville, an award-winning contemporary art museum, boutique hotel and chef-driven restaurant encompassed in a beautifully re-imagined historic building with incredible views of the Nashville skyline. From there it was a scenic drive to Bowling Green's NCM Motorsports Park and the test track. And we wound up with a dinner at Geist, Nashville's coolest bar/restaurant, located in a 120-year-old blacksmith shop.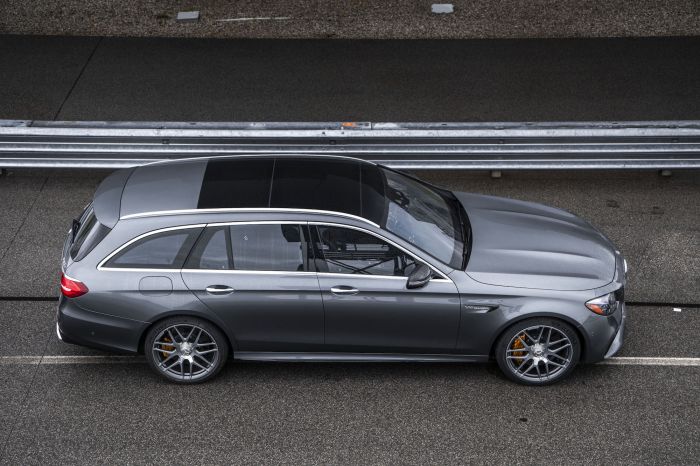 Mercedes-Benz
Mercedes refers to its most practical AMG cars as "family haulers", and Rob Moran, Mercedes' Director of Corporate Communications, jokes that if you buy one "your kids will never be late for anything, ever." Amusing enough, but also true should you decide to drive these cars as their makers intended, though it might help if your commute includes the autobahn. What is most impressive about the AMG family hauler fleet is engineering and performance that allows you to forget the size of the vehicle you are driving, as you're overcome with the sheer pleasure of flinging it about corners and flying down straightaways.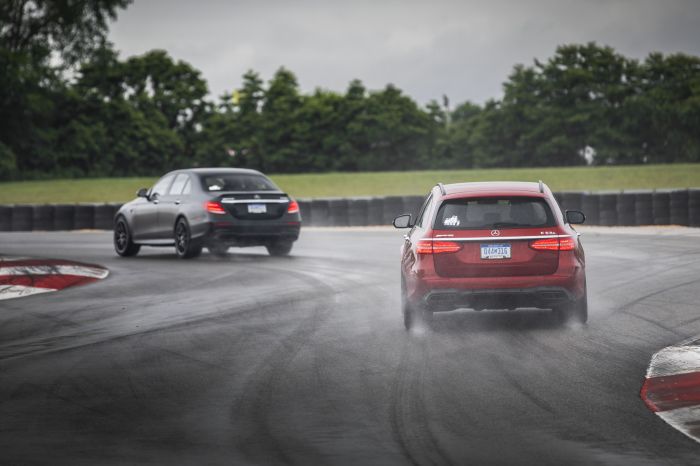 Mercedes-Benz
As it happened to be pouring with rain during most of our time in Nashville, we also got a timely demonstration of the fact that increasing power does nothing to diminish the capabilities of cars like the GLC, which earned its spot on Mercedes' SUV roster the hard way. These are indeed "sports cars for all seasons," and GLC AMG models come in three variants: "enhanced, extreme and epic." The amped-up biturbo V6 in the GLC 43 puts out 362 hp, while handcrafted biturbo V8s can be found under the hood of the 469-hp GLC 63 and 503-hp GLC 63 S. These vehicles are among the most versatile on the planet.
It's easy to see why the AMG E63 S Wagon is the all-time favorite, however. You might be able to argue about whether it's the most technologically advanced car in its class, but don't even bother trying to dispute that it's the most powerful. Mercedes calls it the "most extreme, irrational and irresistible wagon ever conceived," and with 603 hp and 627 lb-ft of torque from a handcrafted 4.0L biturbo V8 boosting it from 0–60 in 3.4 seconds, it would be a force to be reckoned with in any body style. Seeing a station wagon pass you that fast – or better yet, being the one doing the passing – is an out-of-this-world experience.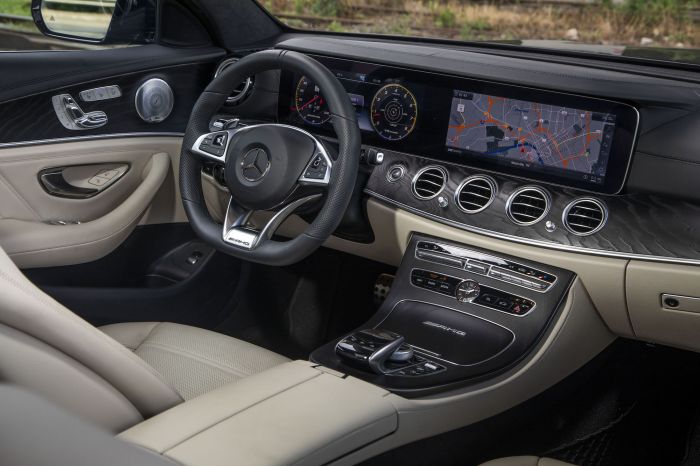 Other features of this stealth supercar are a AMG Performance 4MATIC+ all-wheel-drive system; AMG Dynamic Select with five preset drive modes, from Comfort to Race; massive 20" wheels and performance brakes; a configurable digital instrument panel with twin 12.3-inch screens and exclusive AMG performance readouts; and hand-fitted Nappa leather interior with a choice of hand-finished woods, exotic woven metal or genuine carbon fiber trim. With a base price of $106,950 it all comes at a price, but one that proves worth it from the moment you get behind the wheel.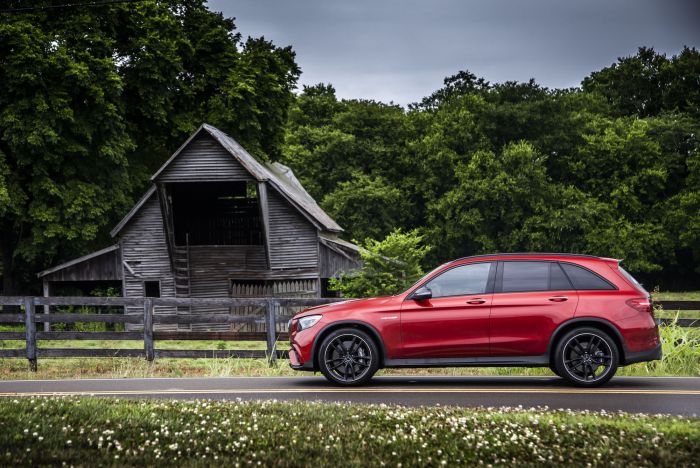 Mercedes-Benz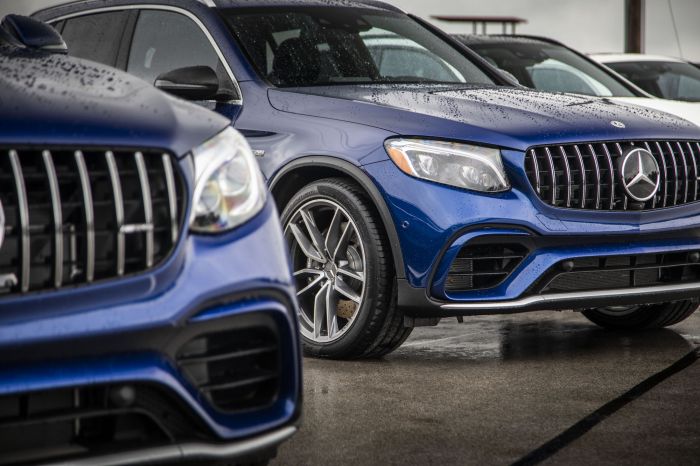 Mercedes-Benz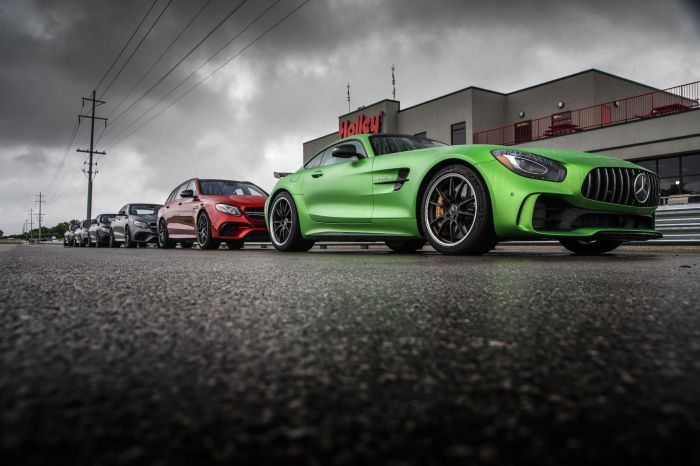 Mercedes-Benz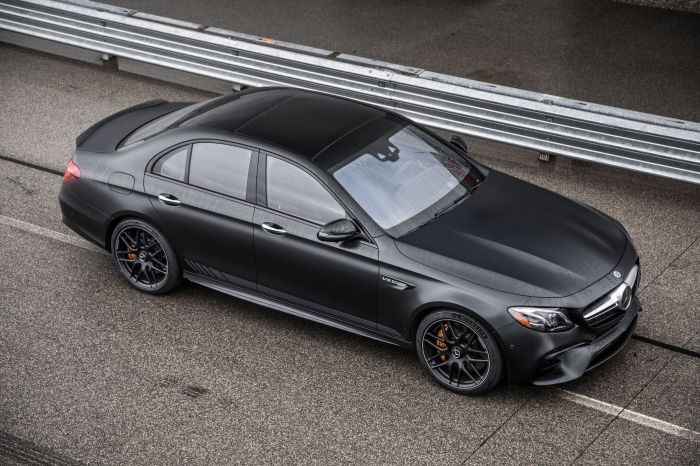 Mercedes-Benz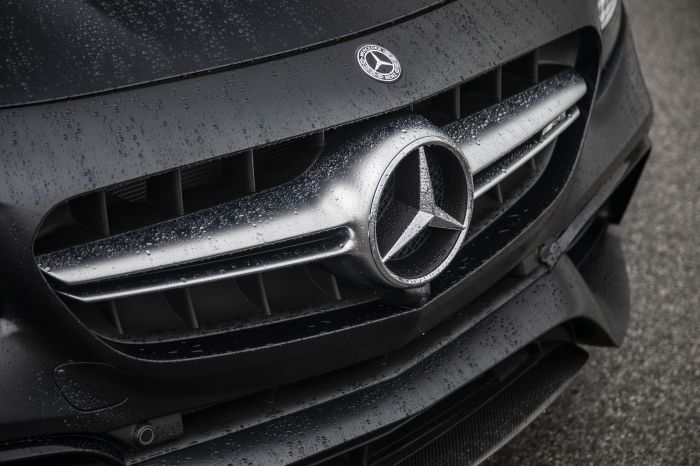 Mercedes-Benz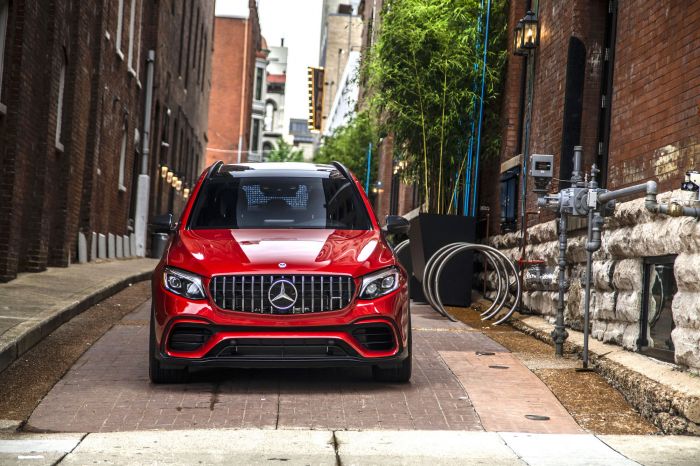 Mercedes-Benz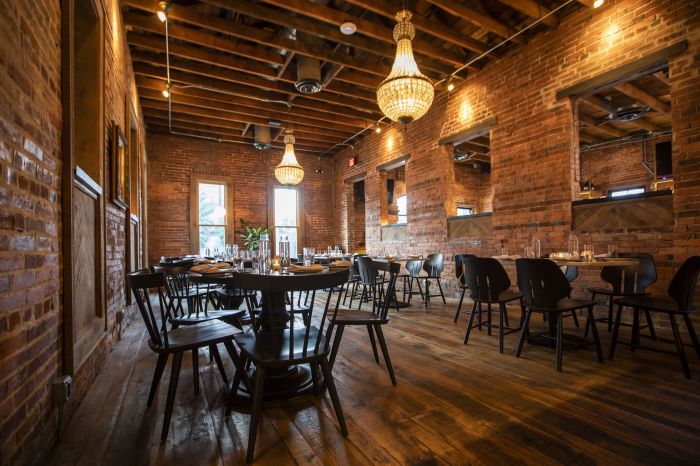 Mercedes-Benz