David Jacob
Video Exclusive: Our Ride in the Wickedly Well-Bred Range Rover Sport SVR
The Range Rover Sport SVR is, simply put, one of the most scintillating and all-around excellent vehicles we had the pleasure of driving in 2018. A true automotive anomaly, it's a fully capable SUV equipped with pure sports car performance that doesn't compromise and isn't some kind of crossover. It's unapologetically large, loud (when you want it to be), and fast, yet being a pedigreed Brit it still manages to be understated when the occasion requires.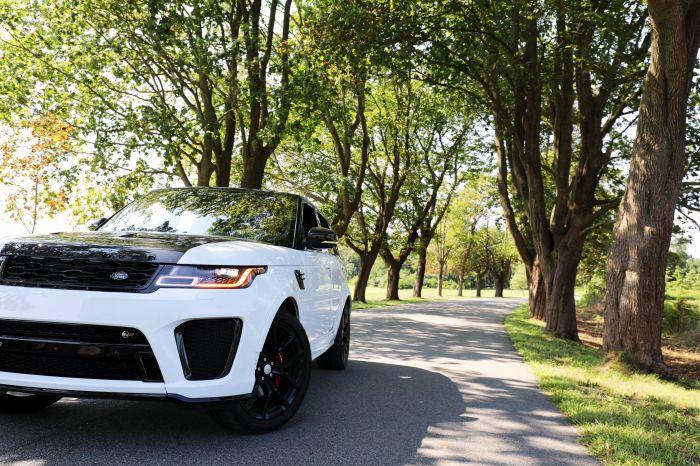 David Jacob
Land Rover is widely acknowledged as the maker of the world's best luxury SUVs, and the Range Rover Sport is a modern icon with DNA derived from the original Land Rover introduced in 1948. It's the favored mode of transport for everyone from the Queen of England to football and rap stars, and for good reason. But the SVR version is the ne plus ultra courtesy of Land Rover's exclusive Special Vehicle Operations division, which builds everything from bespoke rides for Bond films to exquisitely enhanced versions of their road cars.
To create the stunning SVR, the already-enviable Range Rover Sport gets a 5.0-liter supercharged V8 engined good for 575 hp and 516 lb-ft of torque. In layman's terms that translates to 0-60 mph in 4.3 seconds with a top speed of 176 mph, confirmed in numerous tests. Just stop to think a minute about a full-sized SUV that can boast those kinds of numbers – that's the same horsepower at Jaguar's F-Type SVR, one of the most impressive sports cars on the road, from Land Rover's sibling brand.
The noise generated courtesy of all that muscle and the sport exhaust on the Range Rover Sport SVR is heavenly, and all the more ecstatic because no one expects an SUV to sound this way. Until you hear it, the only clue of the beast that lurks within are the carbon fiber hood, massive air intakes, 21" wheels and red brake calipers, noticeable enough under the right circumstances but otherwise fairly subtle visual cues. Turning heads is a cinch when you want to do it, but likewise so is cruising under the radar.
Priced at $113,900 (base), the interior of the Sport SVR is upgraded as well, with performance Windsor leather seats and carbon fiber enhancements leaving no room to mistake the fact that this is one well-bred yet exceedingly powerful machine. And the incredible acceleration is matched by Land Rover's signature weapons-grade off-road capability, while the Range Rover Sport's remarkable agility is in full effect on any surface, from sand to snow, mud and gravel.
The fastest Land Rover ever built, the Sport SVR is likely still a bit too understated for the likes of Lamborghini Urus buyers, who at any rate have to fork out $200K and up, but for anyone who appreciates its perfectly-pitched British brand of refinement – and we certainly do – it offers plenty of excitement without getting carried away. Outfitted by Hackett London and Brooks Brothers Red Fleece, with a Rolex Datejust 41 courtesy of Bob's Watches strapped to our wrist, we put the Sport SVR through its paces. Check out our exclusive video shot by David Jacob and prepare for the ride-along of your life.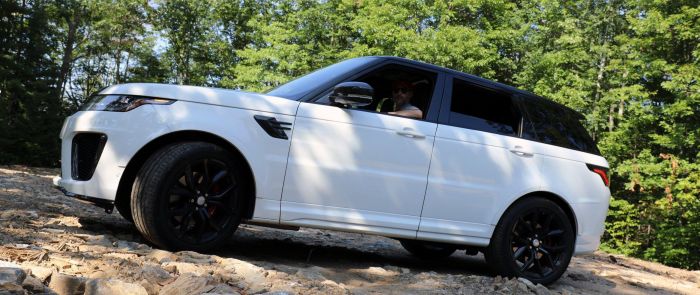 David Jacob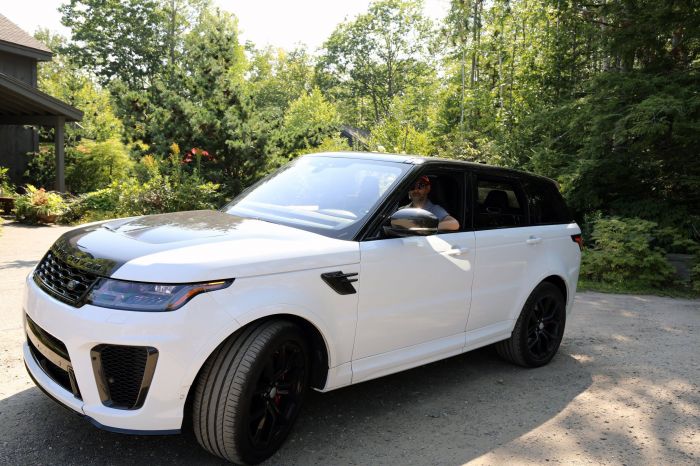 David Jacob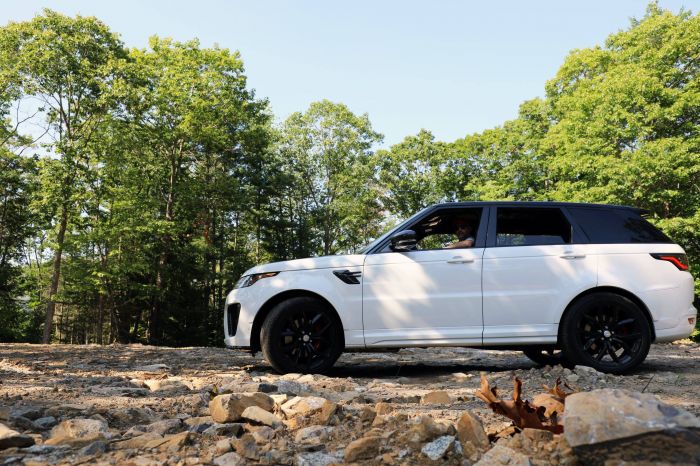 David Jacob
David Jacob / courtesy Bob's Watches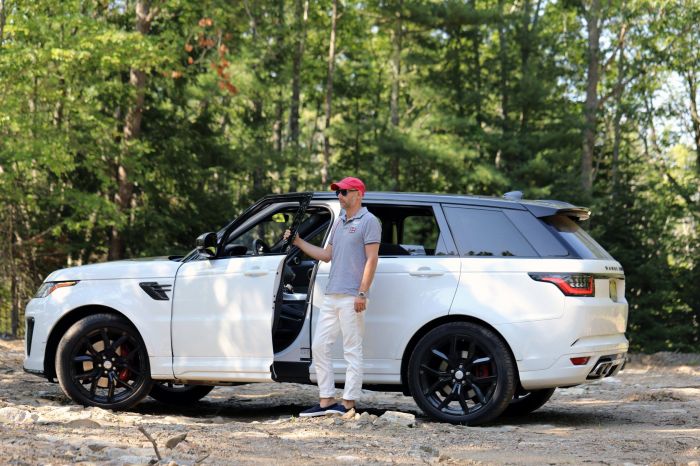 David Jacob