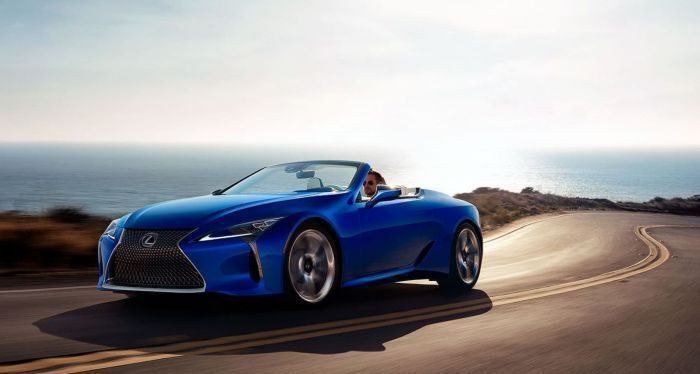 When Lexus launched the LC 500 coupe in 2019, it changed the face of the Japanese automaker, introducing a new design architecture—sharper spindle grille with 3D mesh, L-shaped running lights, sloped roofline, and more—that has come to define the next generation of Lexus vehicles. This new flagship model also delivered statement-making performance, bringing Lexus to the forefront of the luxury sportscar market. Now, for the 2021 model year, Lexus introduces the LC 500 Convertible, whose unexpected features and enhancements deliver a next-level top-down driving experience.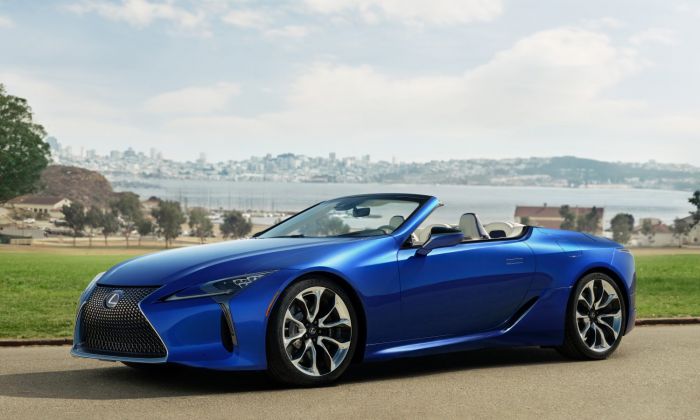 It starts with crafting a driving identity for the LC 500 Convertible. Lexus made enhancements to the car's structural rigidity and suspension, which result in incredible handling and stability, while its naturally aspirated 5-liter V-8 engine complements the car's sleek and sculpted exterior. Drivers may be surprised by the distinctive growl of the engine, whose intake pulses flow through a diaphragm into a sound pipe (with a resounding grunt), a system similar to that of Lexus's LFA supercar. Lexus further refined this soundtrack while also enhancing performance with a computer-controlled valve that optimizes back pressure from the exhaust and balances the decibel output at higher velocity. The result is the most visceral driving experience from Lexus to date, but one that eases into refinement as the car settles into cruising speeds.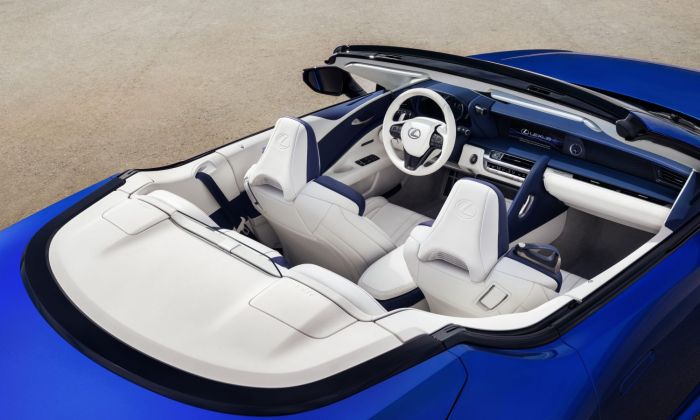 Other key engineering objectives to achieve this unique experience for the LC 500 Convertible included improving structural rigidity to account for the omitted roofline. Among those solutions was relocating structural braces, including those at the base of the A and B pillars, and the use of Laser Screw Welding, a proprietary and revolutionary method of Lexus parent company Toyota that prevents distortion when marrying body panels and support elements. Another major solution for improving rigidity was pairing an all-new torsion box at the rear with a new suspension tower brace and V-brace, which also enhances stability and linear responsiveness.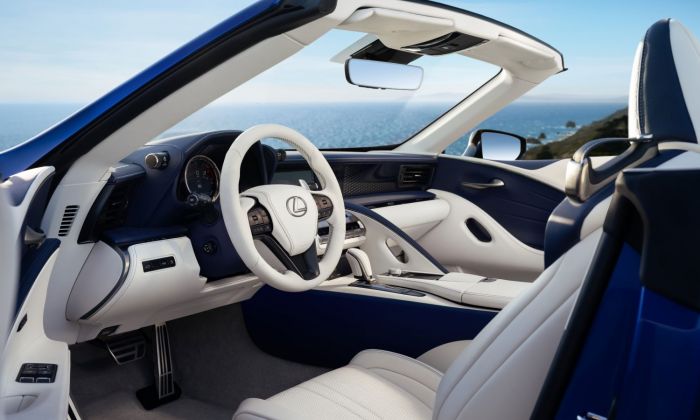 Lexus tuned its Adaptive Variable Suspension for the convertible so that it constantly evaluates road surface conditions and driving operation, adjusting damping control accordingly, with 650 levels of damping force. Lexus also moved this system from the top to the lower side of the shock absorber. All of these adjustments help the convertible achieve magnificent maneuverability, handling curves as though it's on rails and hugging even tight turns, while sinking into straightaways like a fighter jet on autopilot.
Lexus actually designed the interior of the LC 500 Convertible to feel like a cockpit, with the car's low center of gravity aligned with the driver's hip point and bolstered high-back sport seats that Lexus spent two years and 50 prototypes creating. Of course, Lexus supplements this pilot-like driving arrangement with loads of onboard luxury like perforated leather seats and an intelligent climate system that automatically adjusts the air conditioner, seat heaters, neck heaters, and steering-wheel heater to ensure comfort. It even knows to soothe the driver's hands with warm or cold air when he or she is gripping the steering wheel. Another remarkable interior system of the convertible is its noise cancellation, which takes the car's wind-suppressing design, with a uniquely shaped beltline and rear molding, and adds to it a transparent polycarbonate wind deflector that prevents wind from entering the cabin at low-speed city driving, as well as a windscreen that filters wind at higher speeds. Lexus also includes an active noise-control system with sound insulation and absorption to further suppress wind and road noise from entering the cabin, which is especially helpful when the top is down.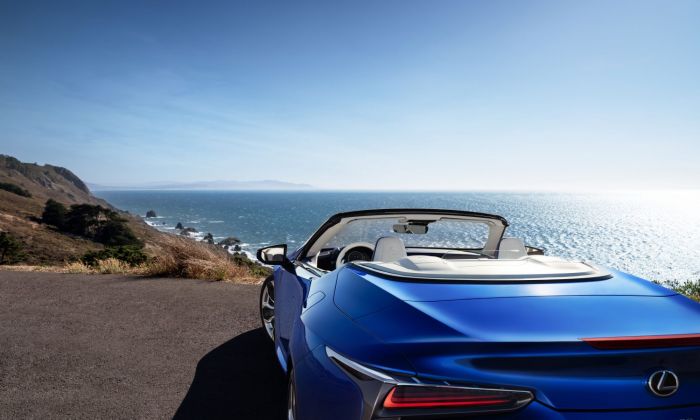 Speaking of the top, the LC 500 Convertible features a newly designed soft top that opens or closes in about 15 seconds, even when the car is traveling as fast as 31 mph. The hydraulic lift system uses an electromagnetic valve for an utterly smooth and quiet roof transition. A quick press of the accelerator, however, will fill the cabin with the sports car engine growl for which the Lexus LC has become so well know.