Canoo's All-Electric Pickup Truck Is Ready to Smash Your Expectations [VIDEO]
A Los Angeles startup called Canoo is rethinking electric utility vehicles and maybe even the entire electric car market, which is expected to balloon to more than 700 billion by 2026. Canoo—which started trading on the Nasdaq late last year under the clever ticker symbol GOEV—debuted a bulbous van-like EV (touted as a "loft on wheels") in 2019 and a delivery van last December. The company also plans to offer its vehicles using a subscription model, whereby members can exchange vehicles monthly and things like maintenance and insurance will be included.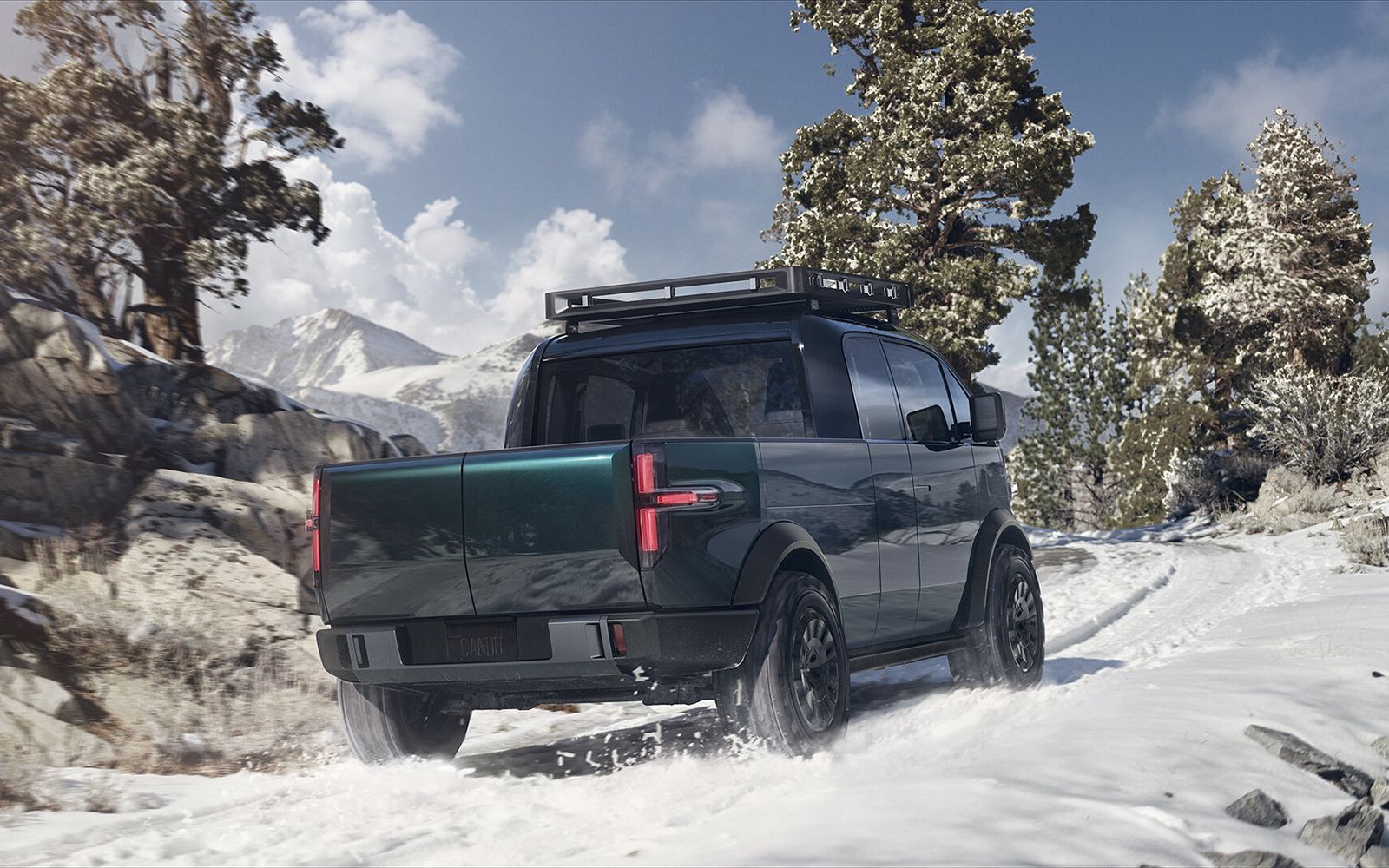 The vehicles feature flexible designs, with multiple configurations depending on how drivers plan to use them. Aimed at utility and livability, the designs offer more interior space and a smaller footprint than conventional vehicles—and, of course, they're all electric.
Both the lifestyle van and the delivery van are expected to hit roads next year, with production ramping up in 2023, and the company recently unveiled its all-electric pickup truck. The forward cab and bubble windshield immediately distinguish it from anything on the market, while its flexible features make it a compelling alternative to its conventional competitors and Tesla's forthcoming Cyber Truck.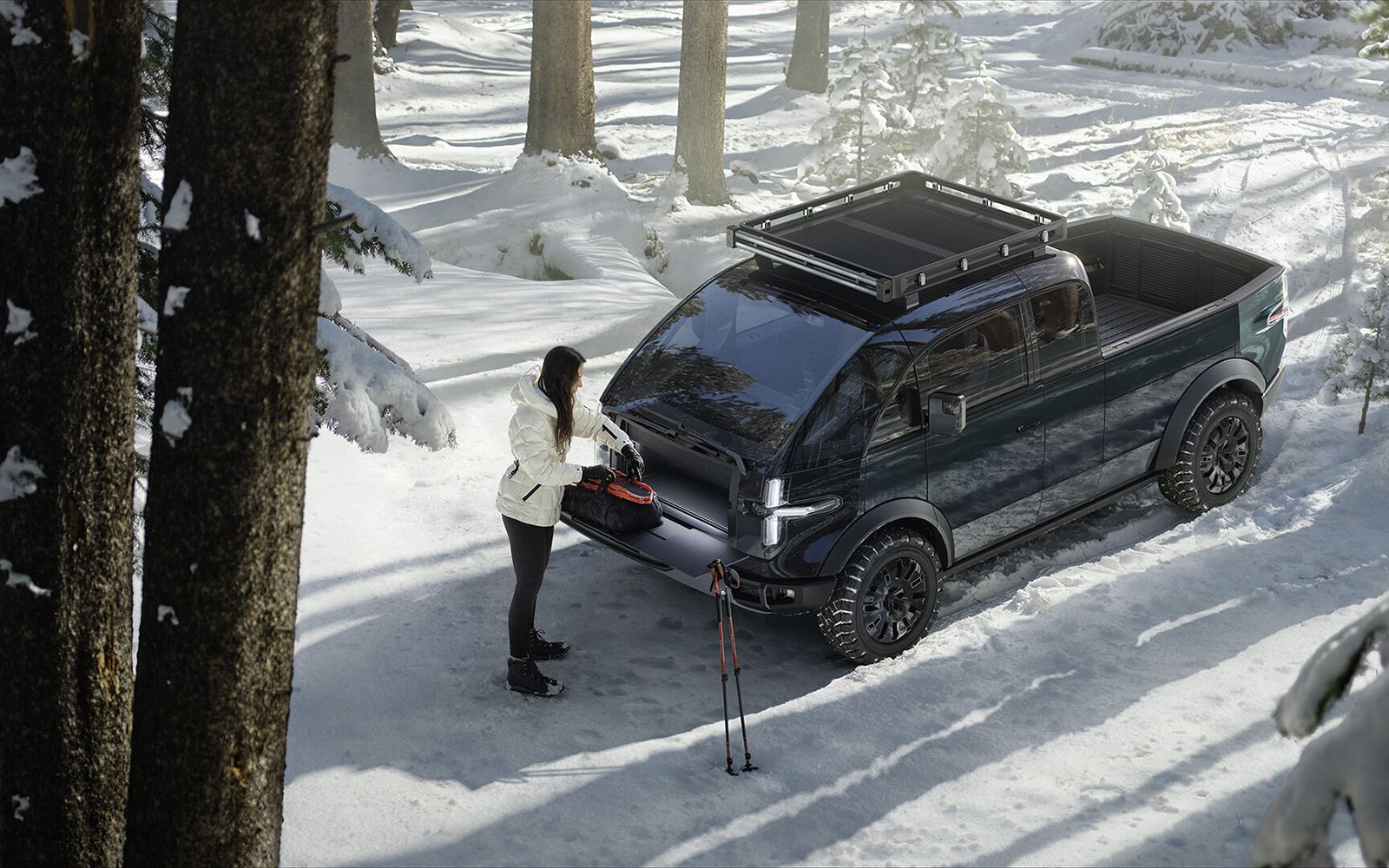 Where Canoo's lifestyle van is a loft on wheels, its truck is a workshop on wheels. The 6-foot-long truck bed can extend to 8 feet and be fully enclosed; its sides fold down to become worktables; the truck bed includes options for modular storage and space dividers; and its cargo storage folds down into another worktable and includes electrical outlets.
The truck will be available in a dual- or rear-motor configuration, delivering up to 600 hp and 550 lb-ft of torque with dual motors and a payload capacity of 1800 lbs. It will also offer 200+ miles of battery range. Canoo hasn't announced pricing—but its expected to cost less than $50,000 and be available through Canoo's subscription program—and the company will soon begin taking pre-orders, with deliveries expected for 2023.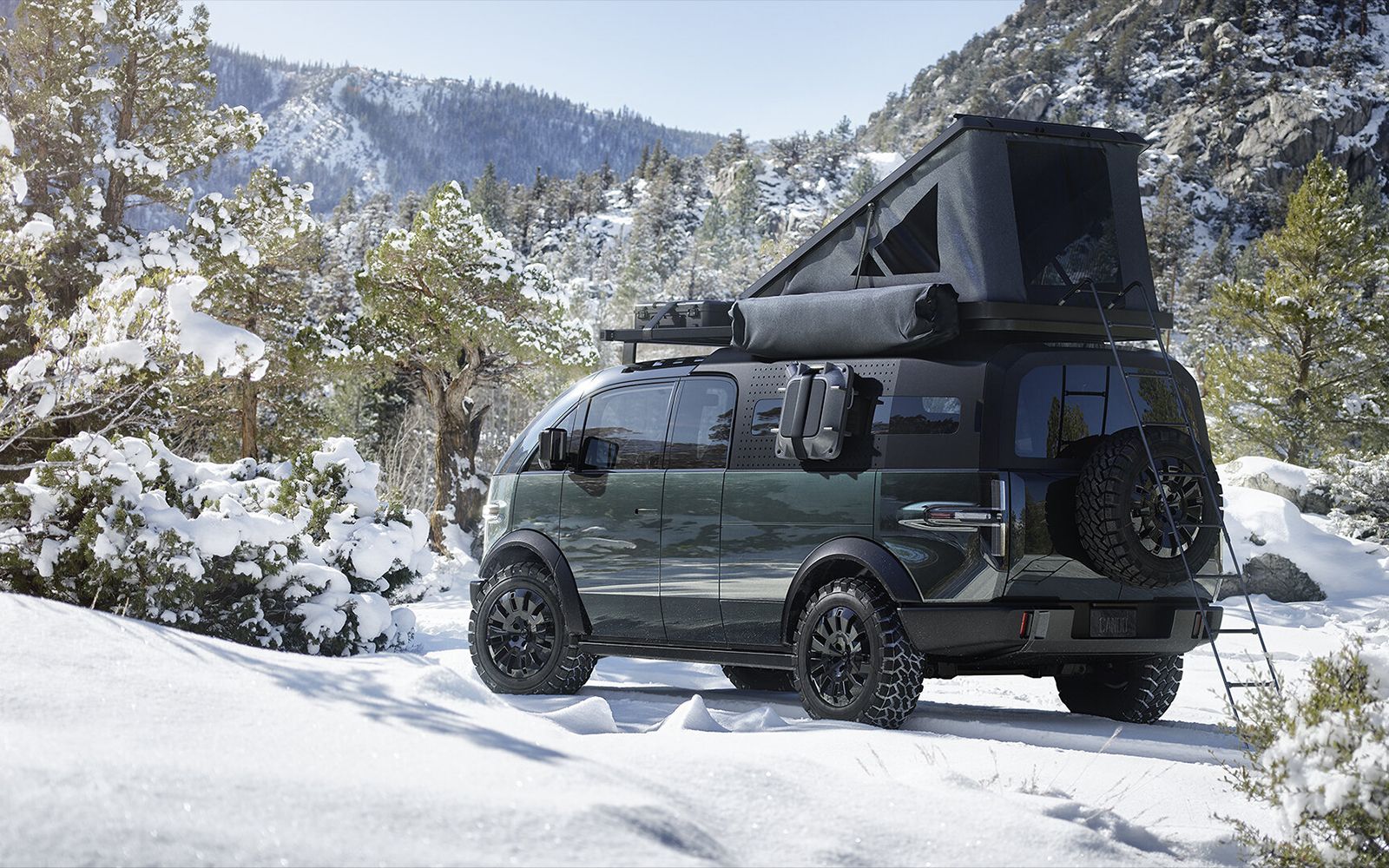 There's a lot more innovation to the Canoo truck, which the company details in this launch video: