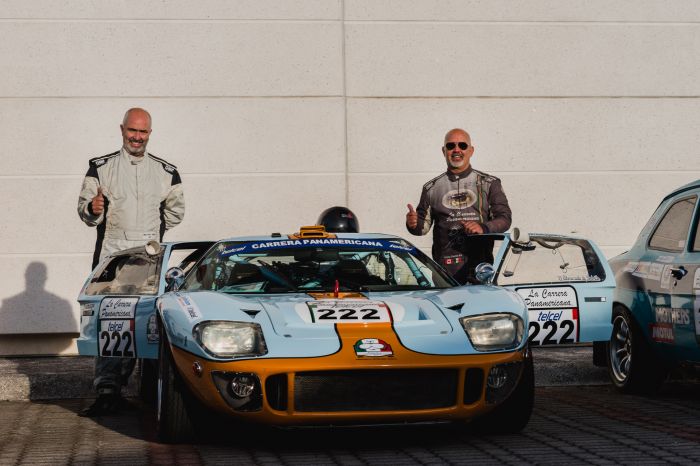 Team Flores
The Carrera Panamericana, the longest-running rally-type automobile event in the world, officially announces the route for this year where it will once again travel the roads of Mexico,
La Carrera Panamericana also defines a legendary, 70-year racing tradition This year it will be held from October 15 - 21, 2021
Long celebrated as one of the most intense, grueling challenges in motorsports, La Carrera Panamericana is widely regarded as a bucket-list undertaking for car racing competitors to successfully complete, much less to win. The Race the most important and longest road rally-type automobile event in the world. More than 80 classic cars manufactured between 1940 and 1972 will cross Mexico in a route of 3,000 kms.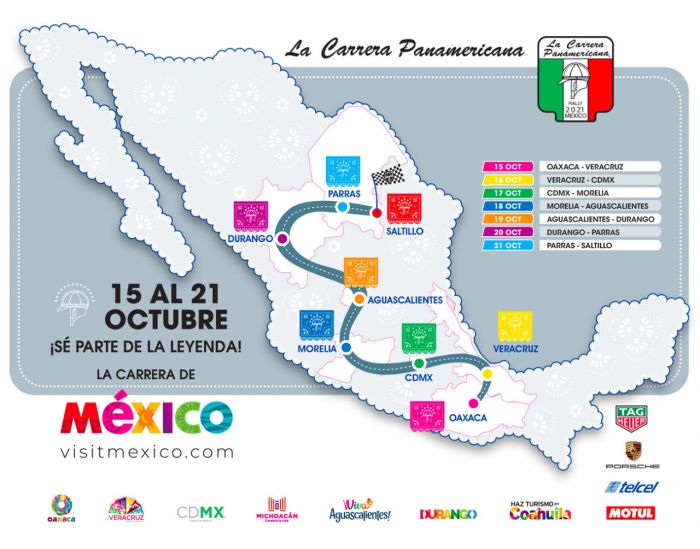 Mexico Tourism
Spanning seven days through tight, winding roads of Southern Mexico -- the race progresses across mountainous roads, then through crowded towns with cheering people, all on the way up to the Northern Mexican border. The race begins in Oaxaca and ends in Saltillo, Mexico.
In 2020, Mexican-born race car driver Karlo Flores knew he wanted to tackle the race, but in a car never before used for this race. He decided on entering the Sport Mayor Class in a special, one-of-a-kind custom GT40.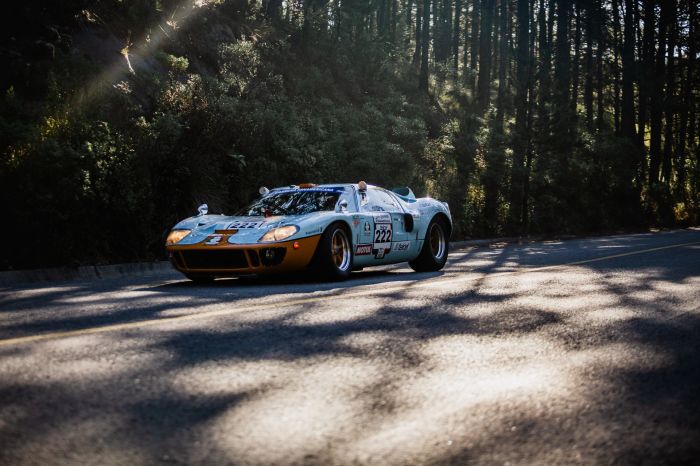 Team Flores
Flores was confident that the powerful wide body GT40 could make a strong run at La Carrera Panamericana. And, 2020 was the first time a GT40 ever entered the field, and no one knew what to expect driving it on such uneven terrain.
"I picked the GT40 because of the sheer beauty that the car has, and the great history behind it," comments Flores. "Some other pilots were a bit skeptical at first, mentioning that the GT40 is more of a track car than one designed for La Carrera Panamericana. At the time, I thought that they might be right, but I like to do things a little differently, so I took a chance."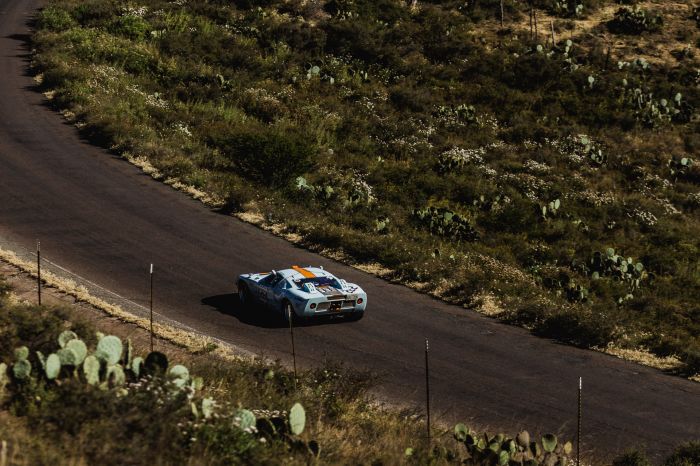 Team Flores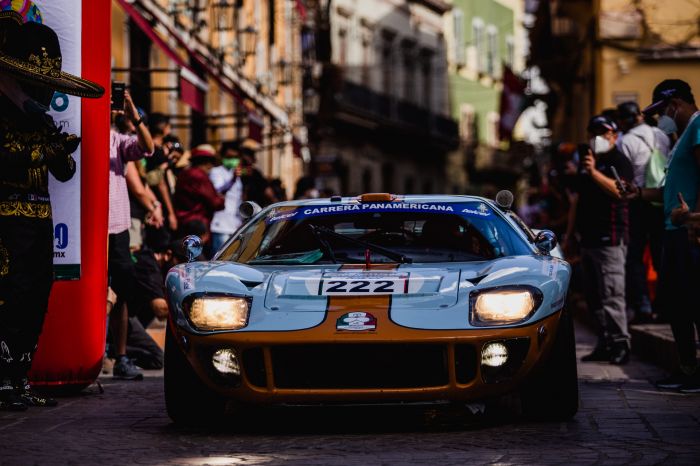 Team Flores
Historically, the GT 40 piloted by Flores is one of the most iconic vehicles to ever compete in motorsports history. Flores already knew the GT40 could dominate a relatively short track run -- but had to set his car for the rigors of a week-long road racing event. With no previous GT40 cars ever having competed at the event, Flores and his team entered uncharted territory.
"It is really difficult to push a car to a level that it really wasn't designed to do," continues Flores. "The GT40 is many things, but we really didn't know what to expect taking on the classic La Carrera Panamericana. We took the chance to pursue something that is important to us. Often, that's an important dimension of what La Carrera Panamericana brings out in its competitors."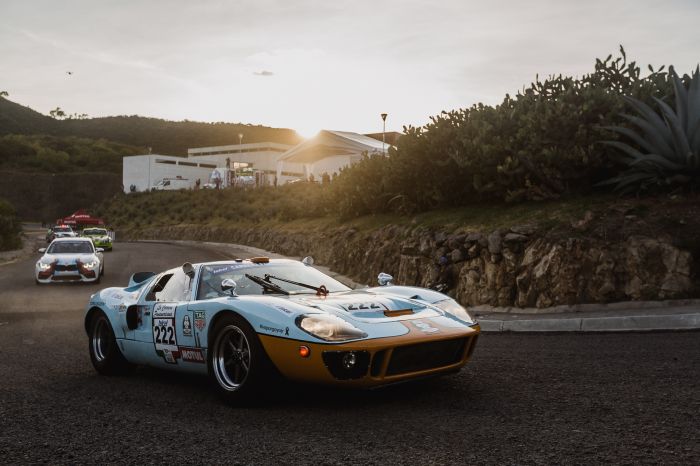 Team Flores
The results at La Carrera Panamericana were history in the making, Flores won the Sport Mayor Class in the GT40. 2020 marked the first time in history that a GT40 ever entered the field, as well as the first time an iconic race car won the class at La Carrera Panamericana.
The GT40 handled impeccably in the road race.
Twisting roads, uneven surfaces, mountain roads, crowded streets, natural hazards, vertical drops, and a lack of sleep all combine to make La Carrera Panamericana's seven-day endurance event a difficult engagement. Driver and navigator need to sync exactly as each day of racing constitute 15 and 18 hours; and drive teams and mechanics work tirelessly preparing and repairing their team's car for the next day.
La Carrera Panamericana is run as a stage race, featuring a combination of speed and transit stages. Speed stages are timed, closed-road races requiring entrants to get from point A to point B in the shortest amount of time. Transit stages are run as a time-speed-distance rally, with driver and navigator attempting to finish a stage at a specific time. The combination of scoring in both types of stages determines the overall winner.
As La Carrera Panamericana looks forward to welcoming drivers all around the world again in October, Karlo Flores and his special GT40 will again be attempting to make history with another landmark victory.
To learn more about his historic run, and the last great road race in La Carrera Panamericana, vsee www.drivinglacarrera.com.
Also,
www.lacarrerapanamericana.com.mx
facebook.com/lacarrerapanameri...
instagram.com/lacarrerapanamer...
twitter.com/panaoficial?lang=e...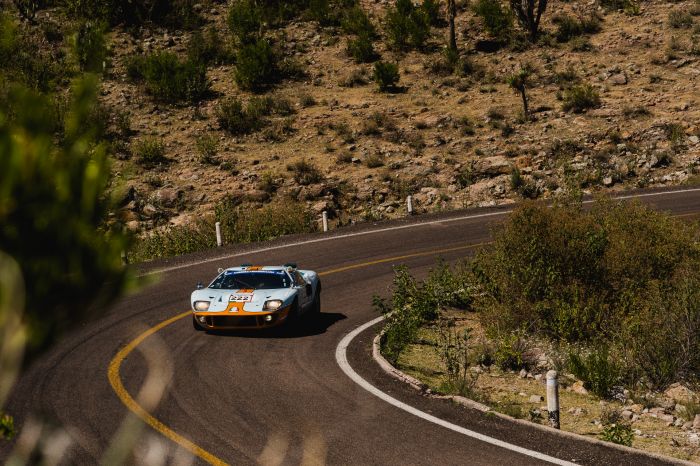 Team Flores
GT40 traveling through more low deserts of Mexico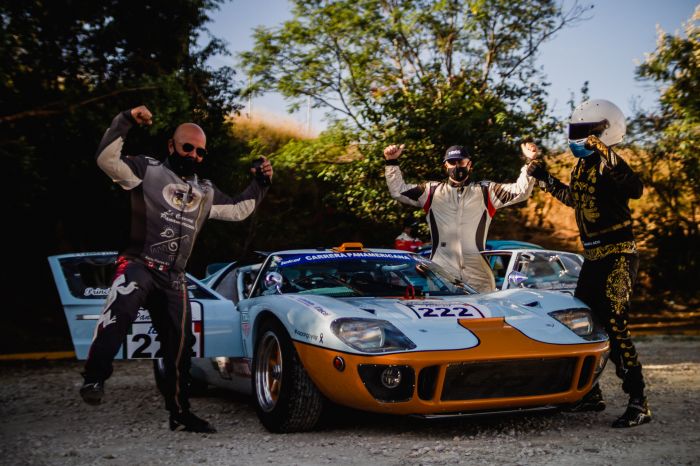 Treat Flores
Winning with the GT40 in 2020. Hope to repeat the victory in 2021