James Lipman
Rolls-Royce Explores its Dark Side With the 2022 Black Badge Ghost
A byword for luxury in any language, few brands carry the cachet of Rolls-Royce. Once synonymous with old country club cream leather and walnut veneer-only interiors, the stately British car company debuted its edgier Black Badge Series with Wraith and Ghost in 2016, followed by the Dawn convertible and Cullinan SUV, respectively. For 2022, Ghost is the latest expression to receive the head-turning blacked-out everything styling package, improved drive dynamics, and a smoother magic carpet ride.
Style Meets Performance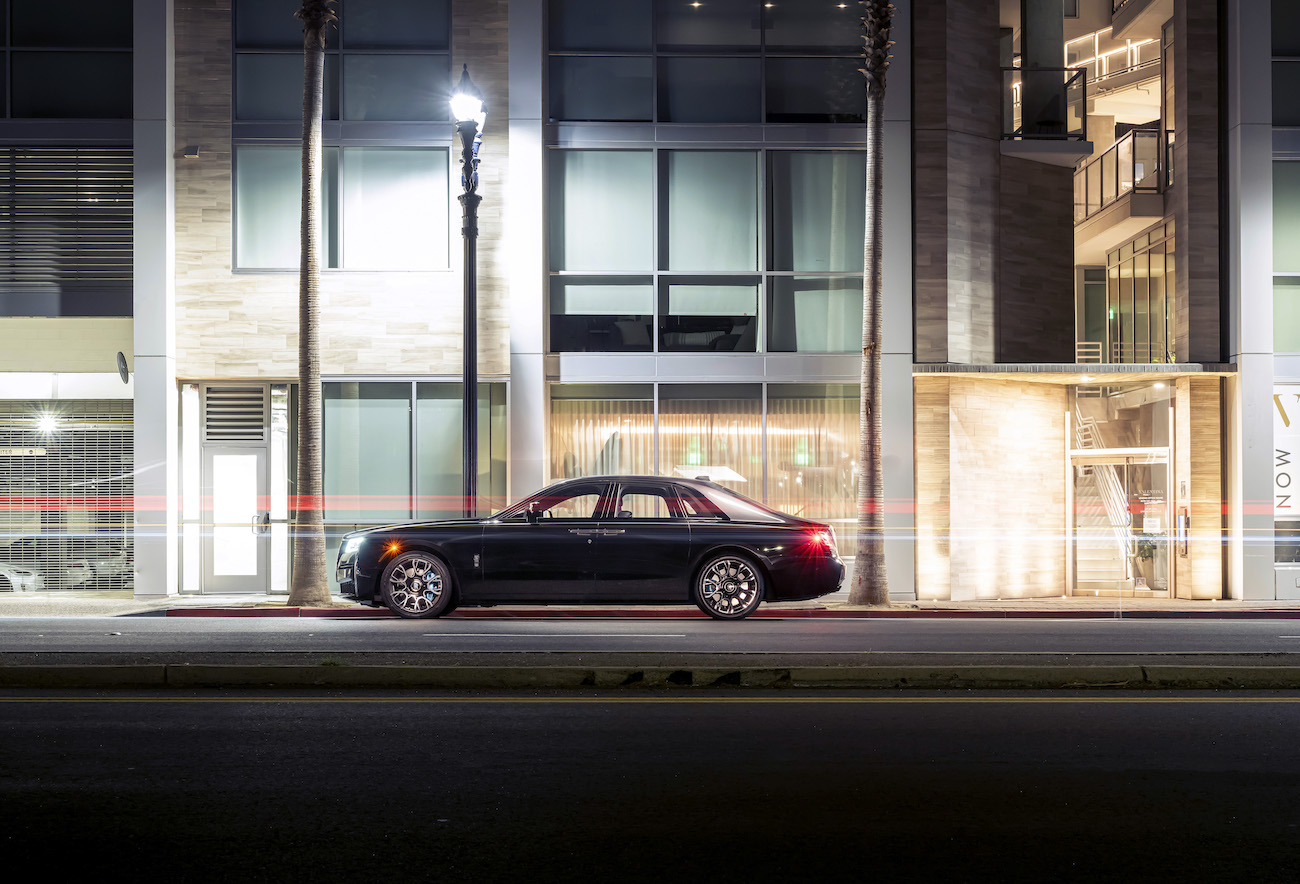 With Rolls-Royce's "most opulent" murdered out aesthetic aimed at a new and younger audience – according to CEO Torsten Müller-Ötvös the average owner age has dropped from 50 to 43 – beyond the obvious design language updates, the engineers at Goodwood have worked their magic on more aggressive yet agile performance capabilities.
The 6.8-liter twin turbocharged V12 delivers 591 horses and 664 foot-pounds of torque and reaches 60 mph in 4.5 seconds – a respective and not too shabby increase of 28hp and 37ft-lb. Aided by a GPS satellite, the Ghost's eight-speed automatic transmission reads the road with finesse, while the four-point air suspension affords a tighter lean into curves.
Drivers of a livelier persuasion will enjoy the dedicated Low mode (the equivalent to Sport), which unleashes "Black Ghost's full suite of technologies," reducing gear shift speed and applying power up to 50 percent faster. For a four-door sedan weighing just shy of 5,500 pounds, the drive experience is one best described as spirited yet silky smooth.
A Minimal Take on Maximalism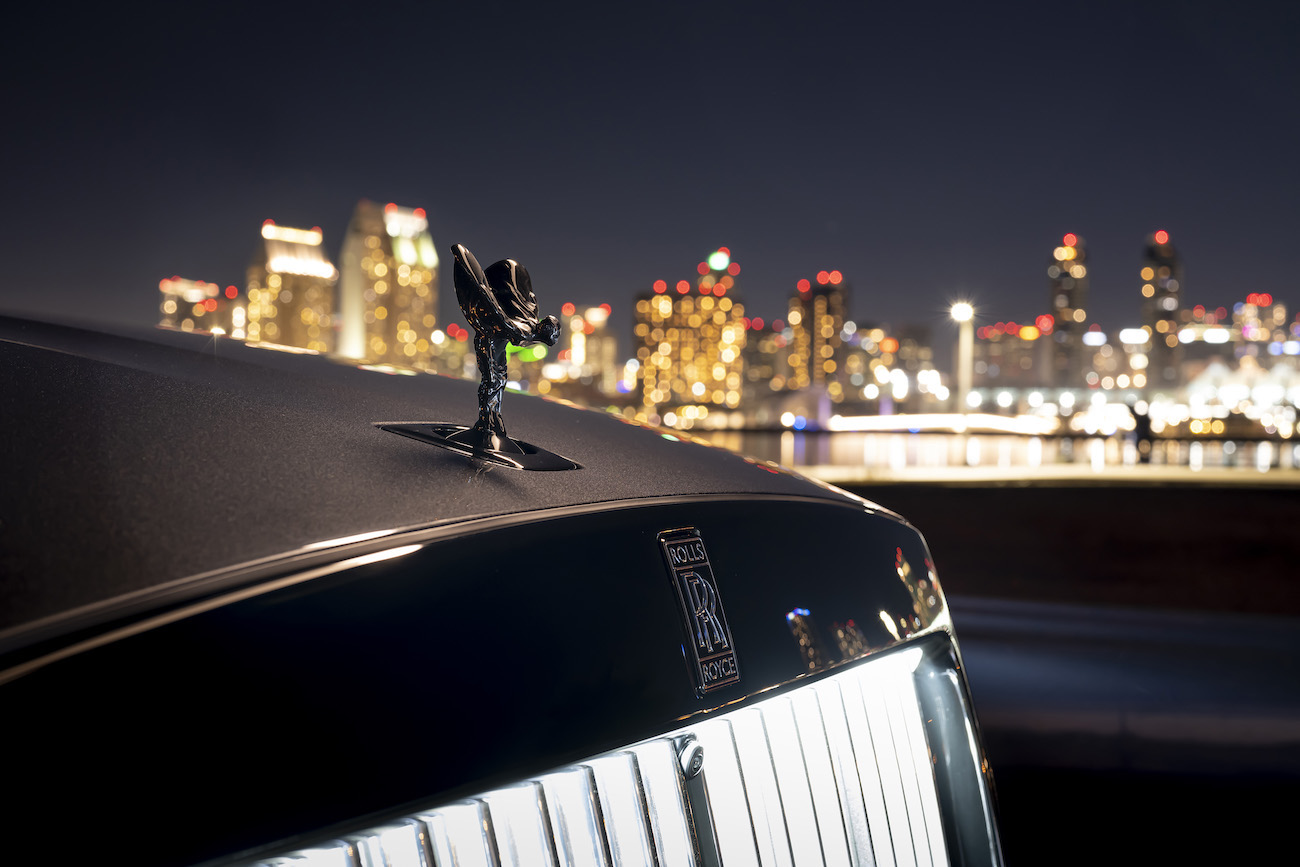 But back to the aesthetics. While most buyers opt for the moodier model-specific signature black (the darkest series production paint, and, at 100 pounds, possibly the industry's heaviest), every Rolls is built to order with clients offered near-limitless bespoke possibilities. It's the kind of car prospective buyers can indulge any and every whim that takes their fancy­­ – from wood and leather finishes to the color of which Rolls-Royce is said to have 44,000 varieties in its permanent palette. Each car is hand-polished by a team of craftsmen for five hours to achieve the high-gloss piano finish.
The 21-inch wheels are eye catching too, thanks to 22 layers of folded carbon fiber and 3D-forged aluminum spokes along with floating hubcaps that ensure the double "R" monogram remains upright. Exterior brightwork and badges have been darkened with a specially developed chrome electrolyte, including the iconic Spirit of Ecstasy hood ornament and backlit Pantheon Grille. Contrasting pops of color can be incorporated into the all-black aesthetic via the brake calipers and hand-painted coach line.
Uncompromising Luxury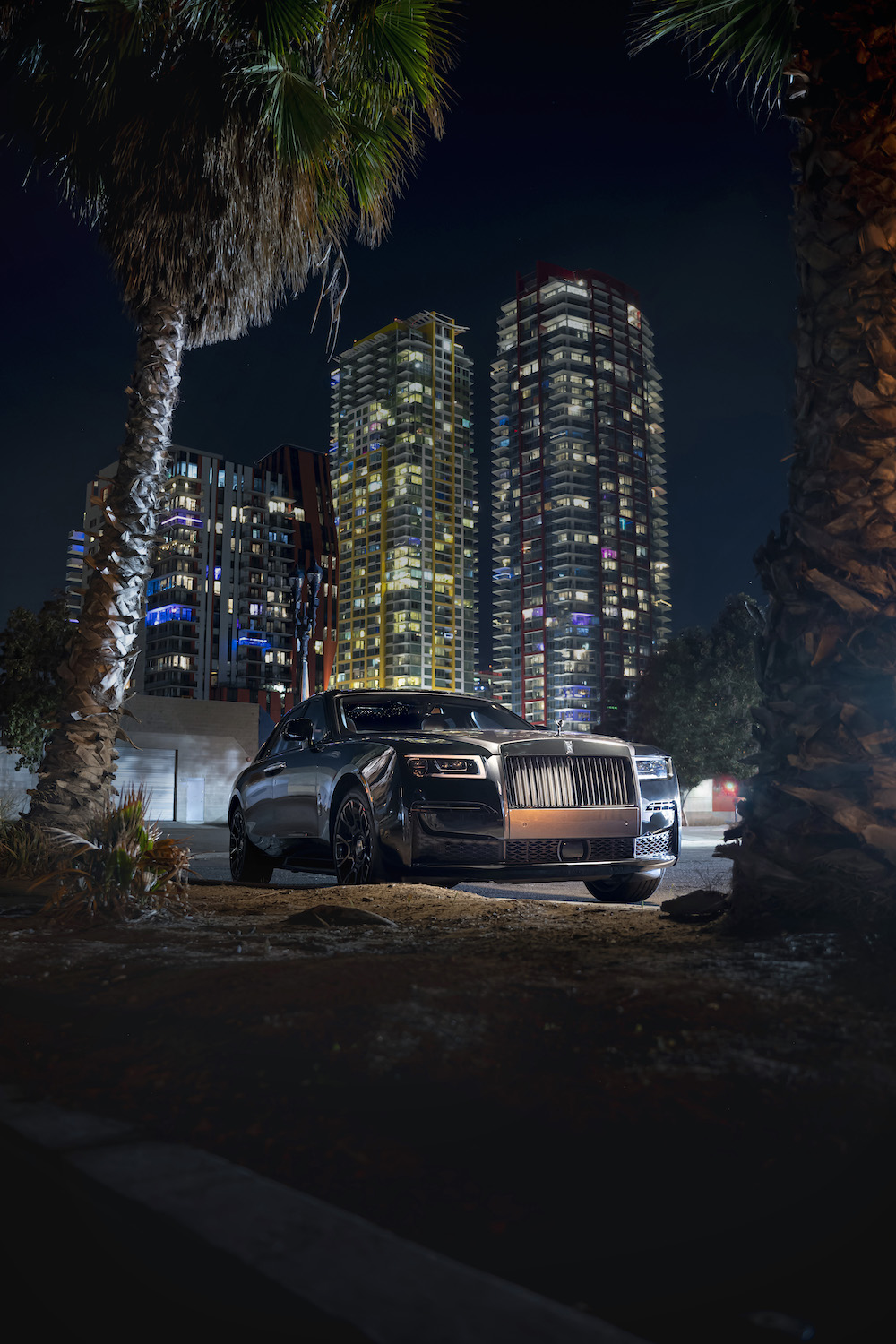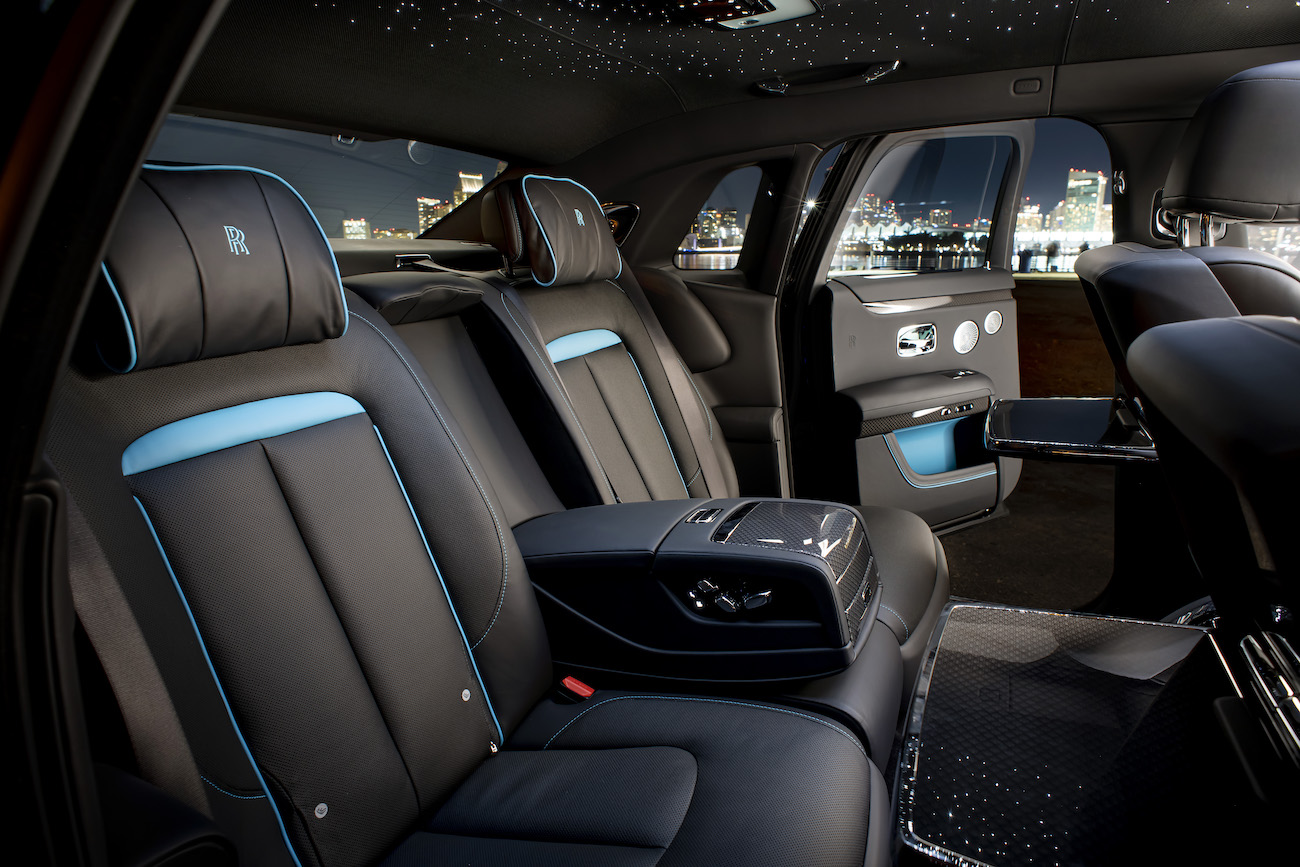 When it comes to the interior, the cabin is a cocoon of sumptuous luxury and coziness. Anchored by the Shooting Star Starlight Headliner (handsewn constellations of 1,340 fiber optic 'stars' are a splendid example of the automaker's impeccable craftsmanship and world-class engineering), the lambswool carpets are deep and fluffy, the legroom generous, and massaging seats incredibly comfortable. A must for summer, there's a Champagne Chest complete with monogrammed RR flutes. Black Bolivar wood veneer and a unique diamond-style woven carbon and metal fiber fabric add shine to the otherwise restrained dark foundation. On the passenger side dash, a Black Badge infinity logo is displayed through 152 individual LEDs color-matched to the clock and instrument panel lighting.
A Darker Alter Ego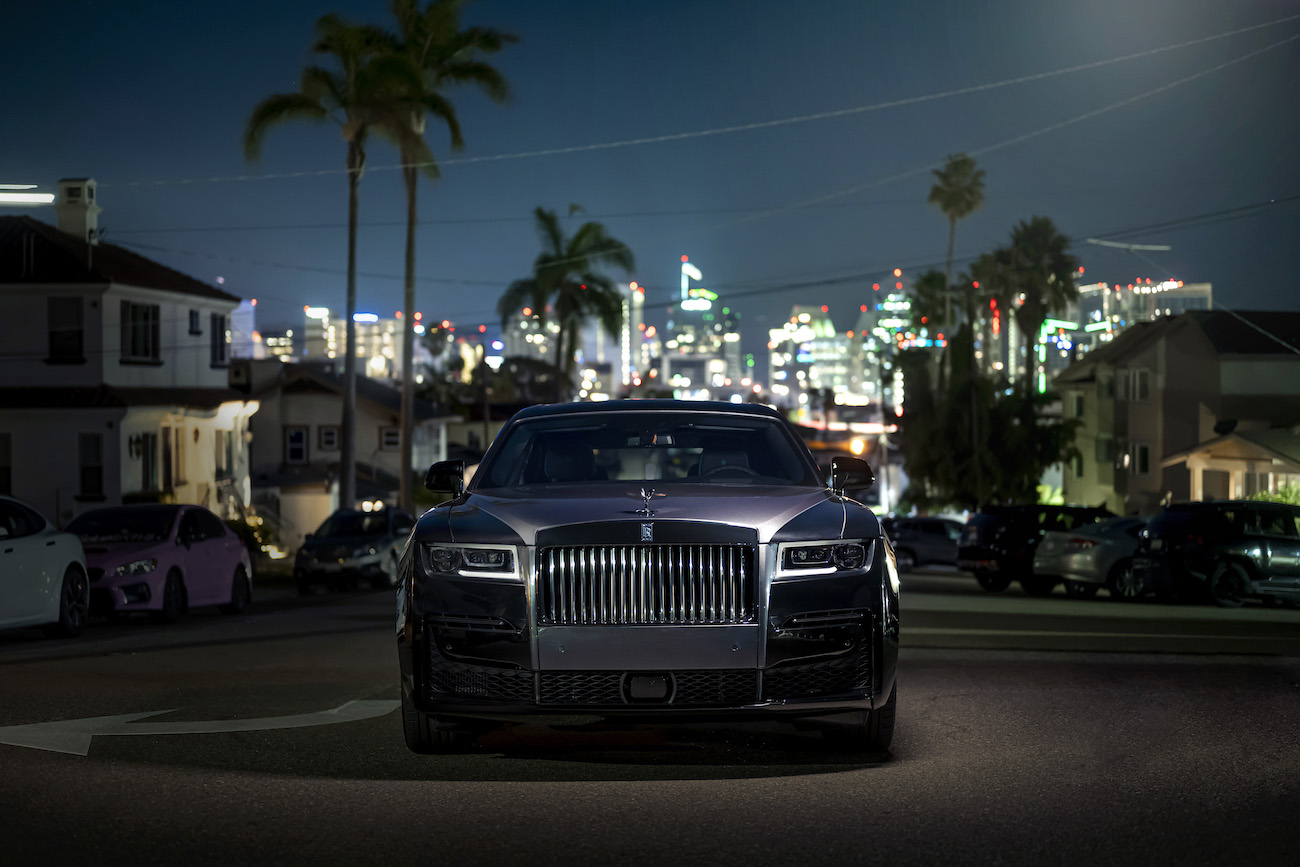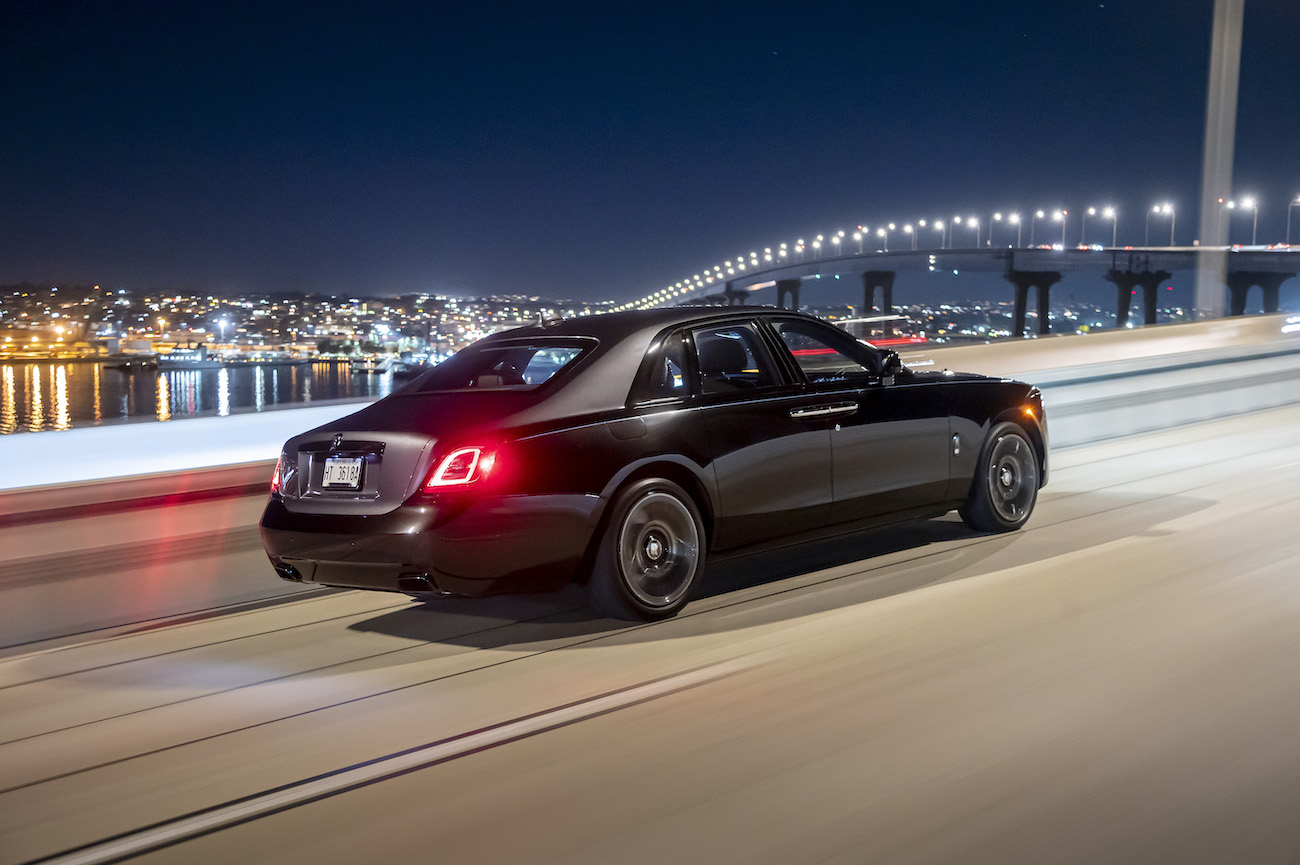 Designed with "rule breakers, risk takers and iconoclasts" in mind and aimed to attract cool kid millennial buyers into the Rolls-Royce Brand, the Black Badge Ghost has a particular appeal. One that is clearly striking a chord – with celebrities and sports stars making up the brand's core demographic Rolls-Royce says Black Badge models currently account for 27 percent of global sales. The dynamic performance and distinctive styling make it feel agile and poised, but the luxury sedan backs this up with plenty of attitude.
Seamlessly making the switch from luxury chauffeured limo to a statement weekend car, the Black Badge Ghost commands attention on the road making it an ideal choice for collectors and driving enthusiasts who like to split their time between front and back seats. Refined design and ride quality aside, the 2022 model is the second generation Ghost to receive the Black Badge treatment and is as much about making a lifestyle statement as it is about getting from Point A to Point B.
No matter where you choose to sit, buckle up, relax and enjoy the ride.
All photos courtesy of James Lipman unless otherwise noted.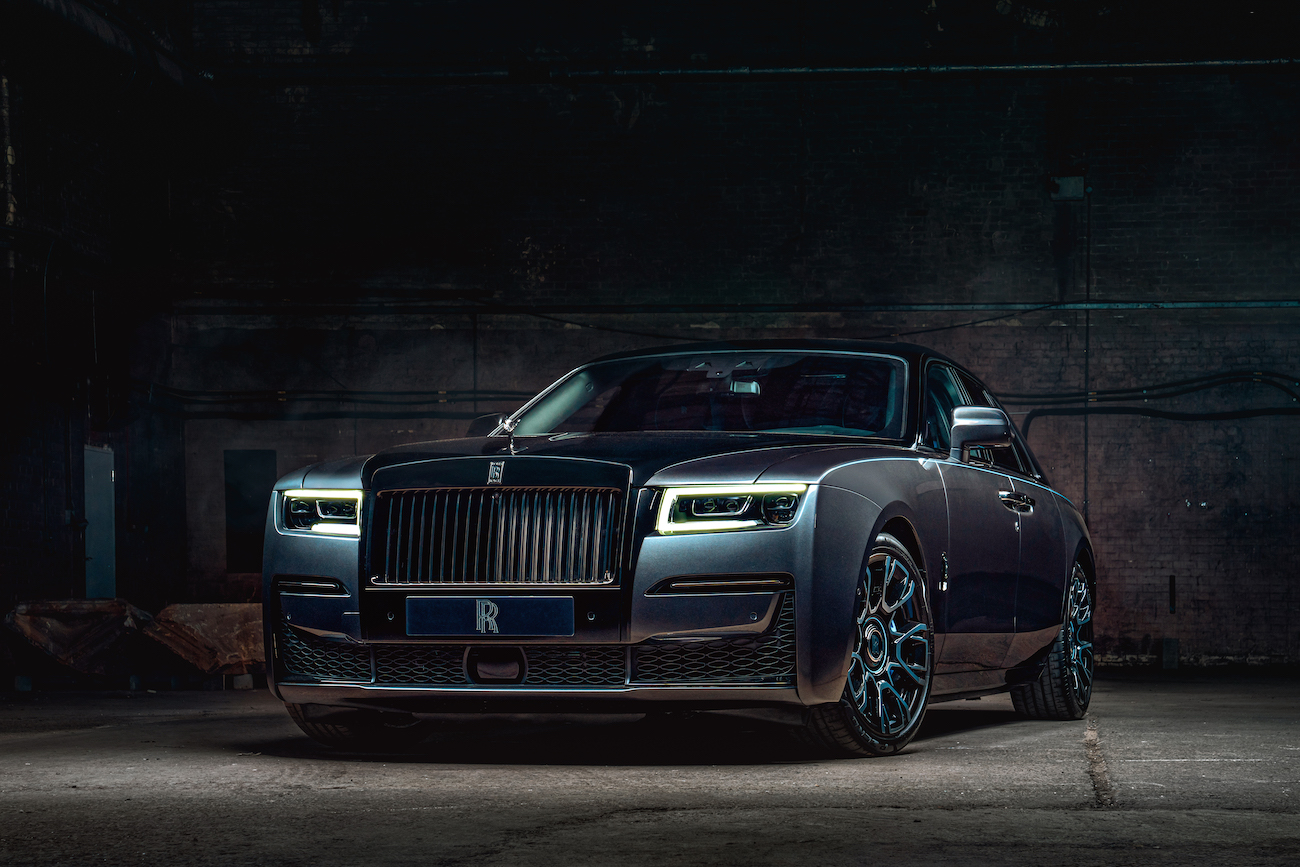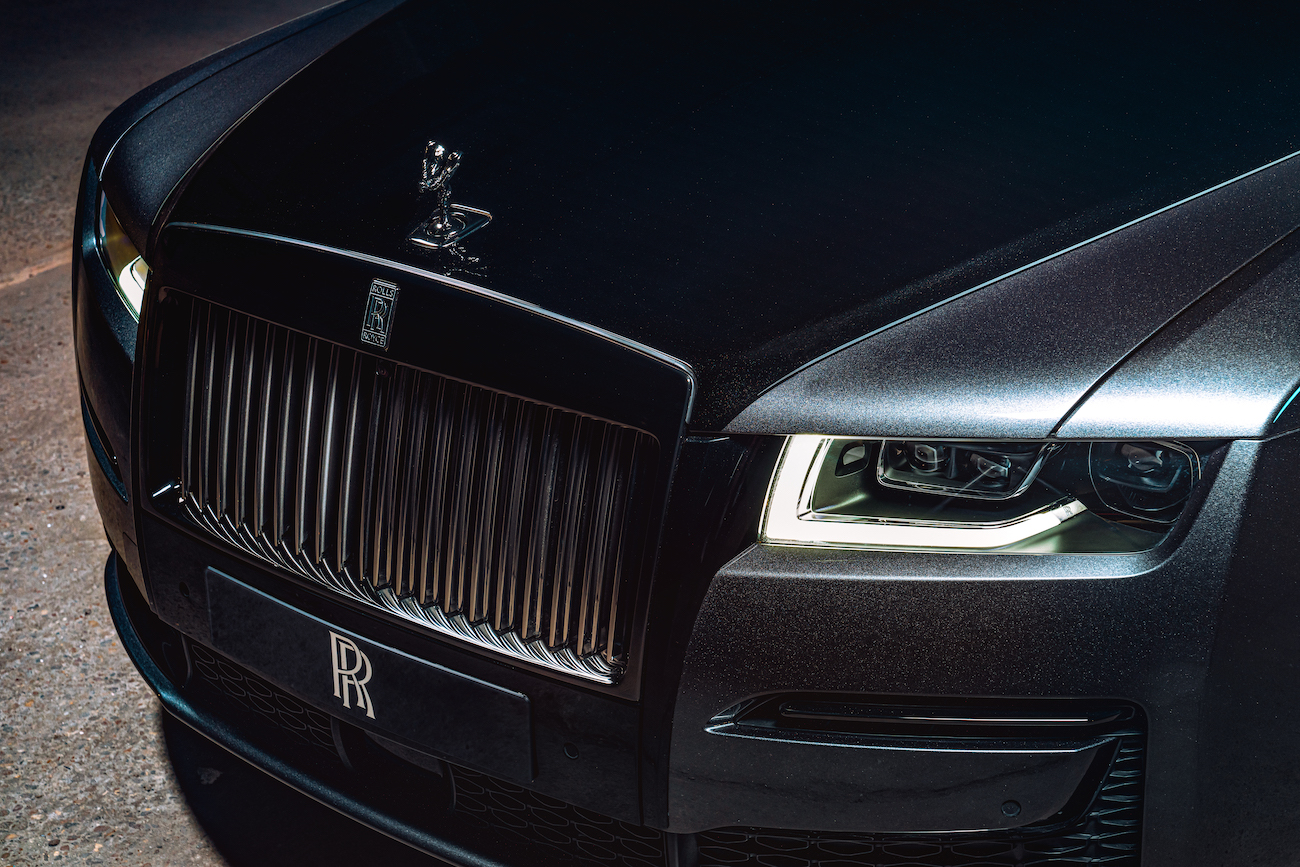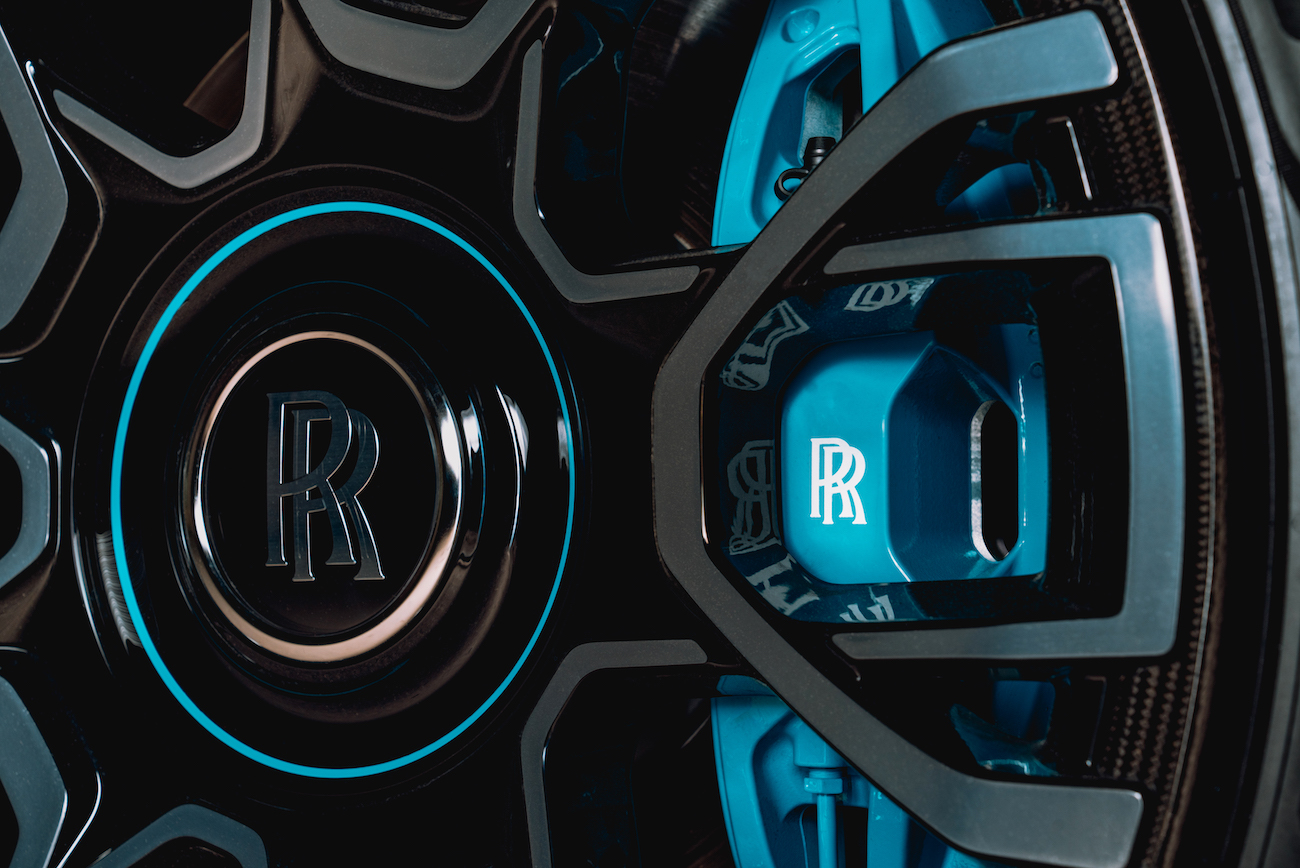 Mark Riccioni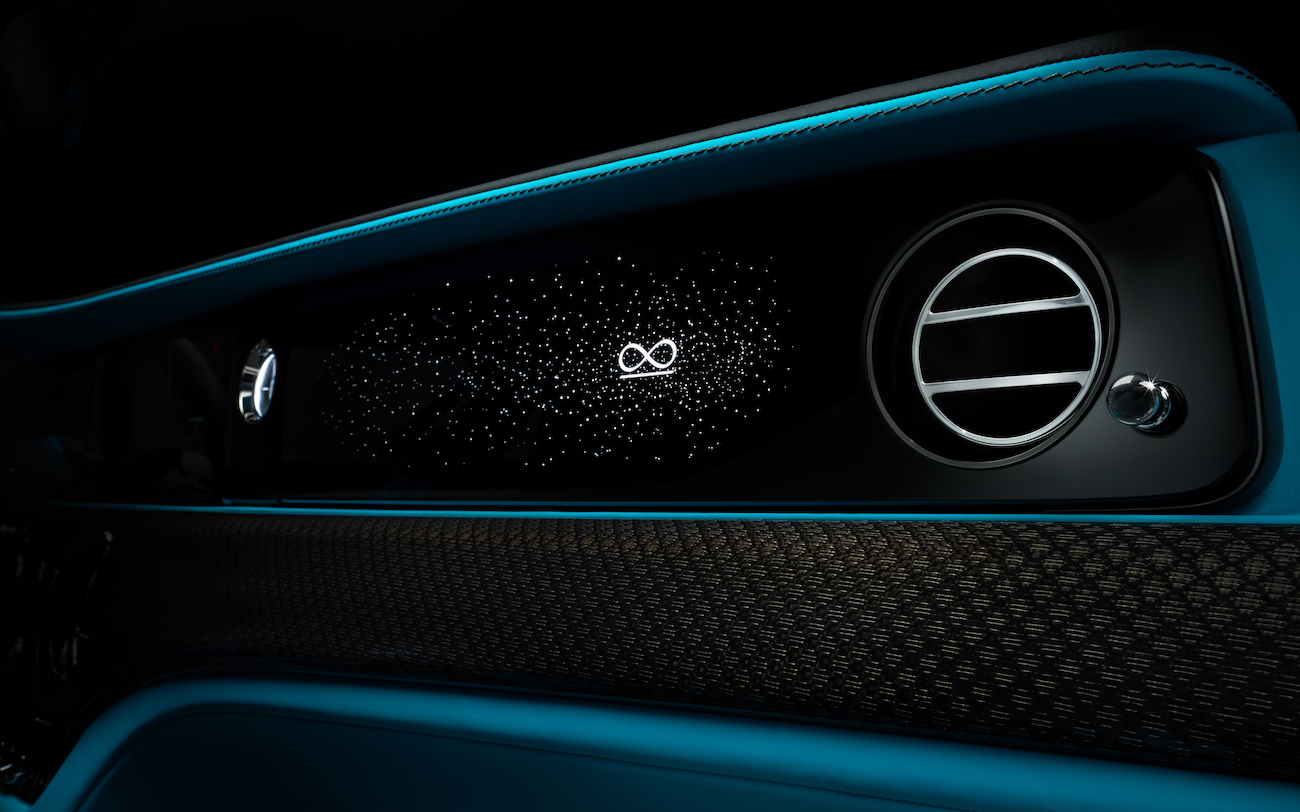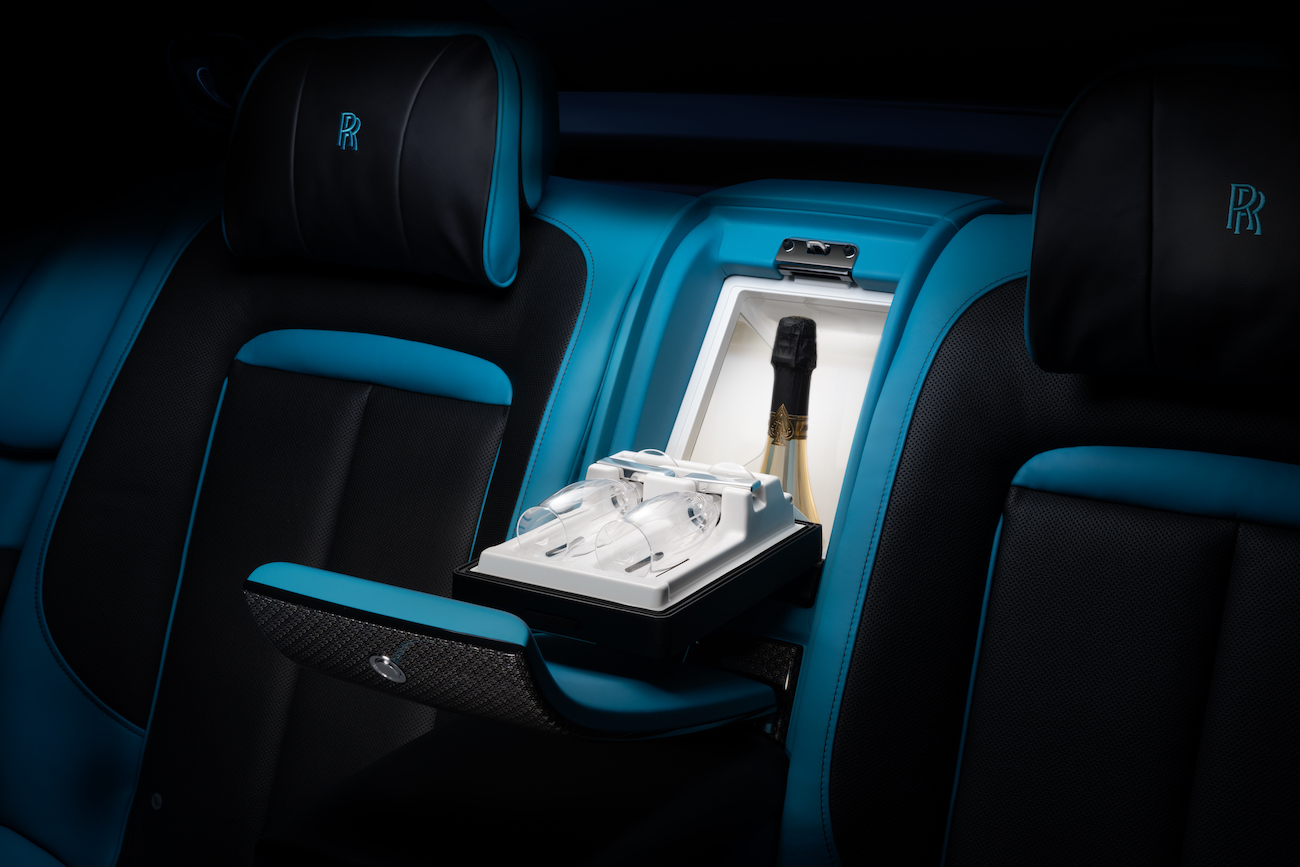 Rolls-Royce