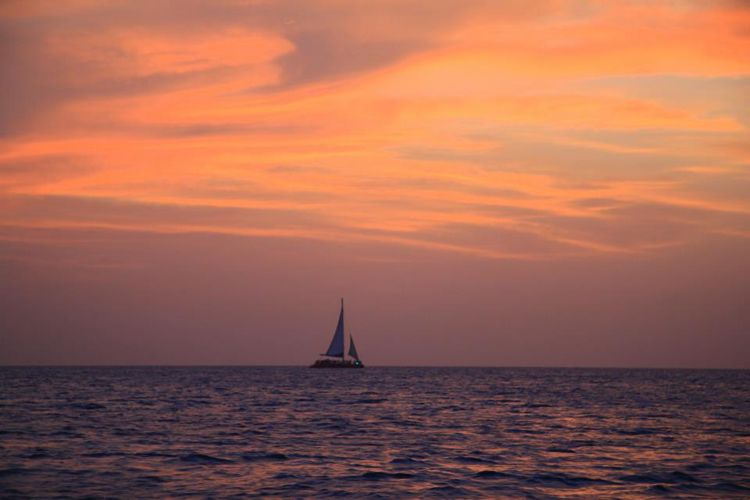 Photos Courtesy of Occidental Vacation Club
Occidental Vacation Club
first began back in 1982 and ever since they have been dedicated to their customers, striving to give them everything possible. While they've been an all-inclusive timeshare company all along, OVC is now offering an optional Yacht Club Membership as an addition to their First Club and Grand Level memberships. Once you jump on board (pun intended), you'll get a four to six hour cruise starting from Punta Cana, the Riviera Maya area or Aruba.
OVC is lauding the new Yacht Membership as something perfect for romantic getaways and we're not quick to disagree. The experience begins officially when a private SUV takes you to the marina, where you will be shown to the yacht and greeted by a professional crew trained to treat you like a celebrity. There will be plenty of snacks and drinks on board, including whatever special requests you put in beforehand (perhaps some champagne and locally caught octopus). The company promises that even if you don't make any special requests, the basic services are "truly elegant" and certainly won't disappoint.
"Members who already enjoy the all-inclusive options at OVC and still opt for the higher level yacht club vacation experience are primarily those who choose the finer things in life. Occidental Yacht Club is a way of making a lasting impression to people who matter to you," says Vice President of Marketing Marcel Olivares.
The membership is currently available in Mexico, Aruba, and Dominican Republic, which brings members plenty of secluded beaches, historical spots, natural parks, and hidden wells to explore. Members will also be able to partake in various water activities, like snorkeling, scuba diving, and deep sea fishing — OVC will provide all of the state-of-the-art equipment and professional guidance needed.
"We at Occidental are continually looking for various ways to provide more value for our members, and one way we do this is by giving them more experiential choices. We are known for outstanding level of service, and with our Yacht Club Membership, Occidental's members can expect the same," says Luis Namnum, President of OVC.
Though OVC brings exclusive experiences and amenities to their members, they are also open to the public for all-inclusive vacations.