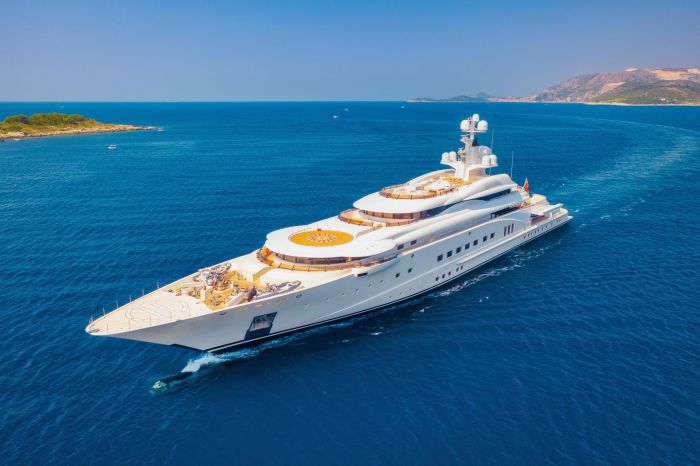 All Photos Credit Shutterstock
Picture History Supreme, the $4.8 million yacht reportedly owned by Malaysia's richest man, Robert Kuok. The superyacht boasts lavish finishes, including a statue made from the bones of a Tyrannosaurus rex. Some say the boat is no more than a publicity stunt, which means it may not even be real.
Regardless, boat talk is always thrilling, but a purchase is another story. If you're planning to buy a yacht for the first time, know that it can be a complex process, but nothing you can't learn with the help of this guide.
From choosing the right type of boat to understanding the legal and financial aspects, we'll discuss yacht ownership and help you make an informed purchase well-aligned with your dreams and budget.
Define Your Yachting Goals
Before setting sail on your yacht-buying journey, clarify your objectives. Are you looking for a vessel for leisurely weekend cruises, adventurous sailing, or lavish entertainment? Determining your yachting goals will guide your decisions and narrow down your options.
Choose the Right Type of Yacht
Yachts come in various types, including motor, sailing, catamarans, and expedition yachts. Each type offers different features and capabilities. Consider your preferred activities, desired comfort level, and the waters you intend to navigate when selecting the right type of yacht for your needs.




Research Yacht Listings
Explore reputable yacht brokerage websites, attend boat shows, and engage with yacht brokers to understand the available options. Thoroughly research different yachts, paying attention to specifications, features, and reviews to shortlist potential vessels.
Inspect and Survey
Once you've identified a yacht that piques your interest, arrange for a professional marine survey. This inspection will assess the yacht's structural integrity, mechanical systems, and overall condition. A survey report will help you make an informed decision and negotiate the price if necessary.
Legal and Documentation
Ensure the yacht has clear ownership and all necessary legal documentation. This includes verifying the vessel's title, registration, and compliance with maritime regulations in your region. Engaging a maritime attorney can help you navigate any legal intricacies.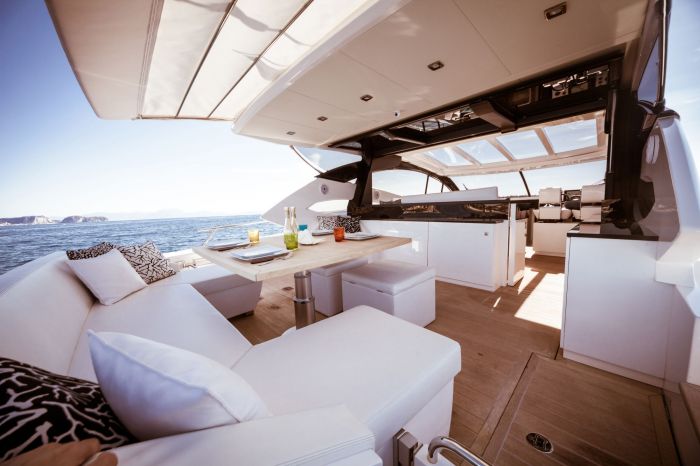 Consider New vs. Pre-owned
Decide whether you want a brand-new yacht or a pre-owned one. New boats offer customization options and the latest technology, while pre-owned yachts can provide better value for your budget. Carefully examine the advantages and disadvantages of every option.
Negotiate and Purchase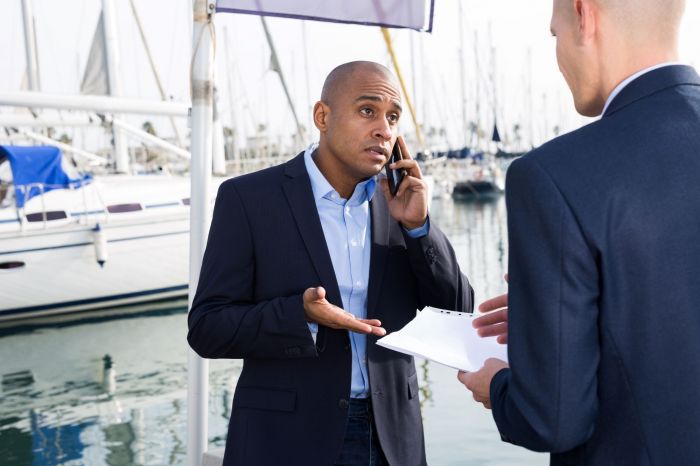 Negotiating the price is a critical step. Your survey report may give you leverage to negotiate a lower price if there are any issues. Work with your yacht broker to finalize the deal and ensure all contractual obligations are met before the purchase.
Arrange for Financing
If you're not buying the yacht outright, explore financing options such as marine loans. Compare different lenders' interest rates, terms, and conditions to secure the best deal that aligns with your financial situation.
Determine Your Budget
At the end of the day, you must ensure the yacht you're eyeing is well within your financial capacity. According to the Boats Group market index, boats generally cost from $500,000 to over $10,000,000, depending on size, year, and model. Establishing a realistic budget is wise in any case, including the purchase price and ongoing expenses like maintenance, insurance, mooring fees, etc. Ensure you account for all these factors to avoid financial strain.
Buying your first yacht is an exciting endeavor that requires careful planning, research, and decision-making. By defining your goals, understanding your budget, conducting thorough research, and considering all relevant factors, you can set sail on a journey of yacht ownership that brings you joy, adventure, and unforgettable memories on the open seas.
Of course, it helps to seek the assistance of a reputable yacht charter and management company like YACHTZOO. They have experts happy to guide you in finding the perfect boat for your needs and requirements.