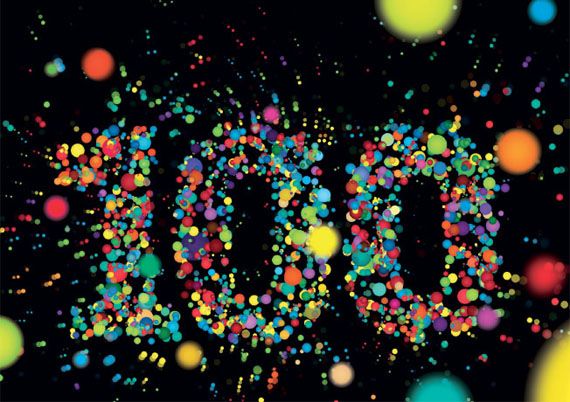 Photo Courtesy of Interbrand
In comparing the top
luxury brands
on Interbrand's 2011 ranking of the top 100 global brands to the previous year, the 12th release contains the exact same brands as the 2010 rankings. Louis Vuitton is once again the leader of the industry at number 18 overall. The subsidiary of LVMH, which was ranked at 16th in 2010, increased its brand value by two percent this year. 
Other luxury brands in the top 100 included Gucci (#39), Hermes (#66), Cartier (#70) Tiffany & Co. (#73), Armani (#93), and Burberry (#95). Each of these brands moved up the list, with Cartier climbing the highest with a seven-point increase. Cartier and Tiffany & Co. flip-flopped positions compared to the 2010 listing. 

Luxury brands went digital to increase their level of engagement with consumers via social media outlets to improve their brand?s value in 2011. It is a delicate balance in that the brands are reaching out to new customers while simultaneously holding onto their nomenclature?s elite status.

Burberry, the brand ranked lowest among the deluxe labels, was the leader in increasing brand value with a 20-percent rise. That spike in value positioned Burberry in a tie with the 17th-ranked Samsung for fourth place overall in change in brand value.

Apple, which made the top 10 for the first time, was the leader in brand value increase with a whopping 58-percent surge. Financial performance, role of brand in purchase-decision process, and strength for the brand to continue to be profitable are the criteria for determining these rankings used by Interbrand.


"Uncertainty is the new status quo, so today?s brands need to be quick and nimble," said Jez Frampton, CEO at Interbrand Global, in a released statement on the over state of global brands. "Consistency, relevance and commitment are imperative if a brand is to keep pace in our rapidly changing world."

While automobiles and luxury companies were categorized separately, Mercedes-Benz, which ranked 12th overall for two years consecutively, ranked first. BMW was second and 15th overall for a second straight year as well. Other automakers included Volkswagen (#47), Ford (#50), Audi (#59), Porsche (#72), and first-timer, Ferrari completes the list at number 100. 

Coca-Cola topped the list for the 12th consecutive year, while IBM, Microsoft, Google, GE, McDonald's rounding out the top seven again this year. Apple was the sole new addition to the top 10, supplanting Nokia, which dropped from eighth place to number 14. For more information on Interbrand?s 100 Best Global Brands 2011, visit Interbrand.com.




{start-jlvideo}651{end-jlvideo}