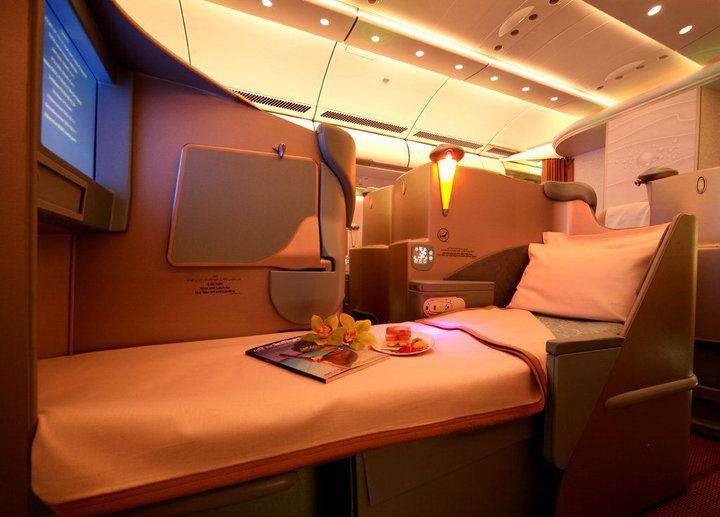 Photo Courtesy of Etihad
Brooklyn-based Regal Wings, which specializes in affordable business and first class air travel, made
Inc. Magazine's 32nd annual 500|5000 list
— which tracks the fastest growing companies in the nation. The corporate-travel company snagged first place in the Travel and Hospitality category and ranked 153 overall. Making the list places Regal Wings in the same company as previous 500|5000 list members, such as Microsoft, Zappos, Intuit, and Oracle.
Photo Courtesy of British Airways
Regal Wings differentiates itself from similar companies through their high level of concierge-style customer service. Live representatives always answer the customer service line and follow-up calls are made to ensure customers were satisfied with their travel experience. The company (which counts Bayer, Wal-Mart, and Universal among its high-profile corporate clients) recently launched a business-travel-management division, which is capable of handling business travel plans efficiently and cost effectively for clientele.
Photo Courtesy of Cathay Pacific
"We're very excited to be recognized by Inc. Magazine as one of the country's fastest growing companies," said Eli Ostreicher, CEO of Regal Wings. "I started Regal Wings from my bedroom in 2006, and I believe that our unique approach to customer service has been a primary contributor to our success. The first-class experience should extend beyond the plane ride, which is why we have a two-ring policy for answer phones, make follow-up phone calls and offer the ultimate in personal attention to our travelers. Our agents know why our clients are flying and will follow up with them, asking how their business presentation went or how their vacation was. Not many companies can say that." 
Photo Courtesy of Jet Airways
To be eligible for inclusion on the Inc. Magazine 500|5000 list, a business must be privately held and meet a number of qualifications, including revenues of at least $2 million the previous year and a minimum of 918.59 percent in sales growth over the previous three years. Regal Wings generated more than $15 million in revenue in 2012 and saw a 2,513 percent growth since 2009.