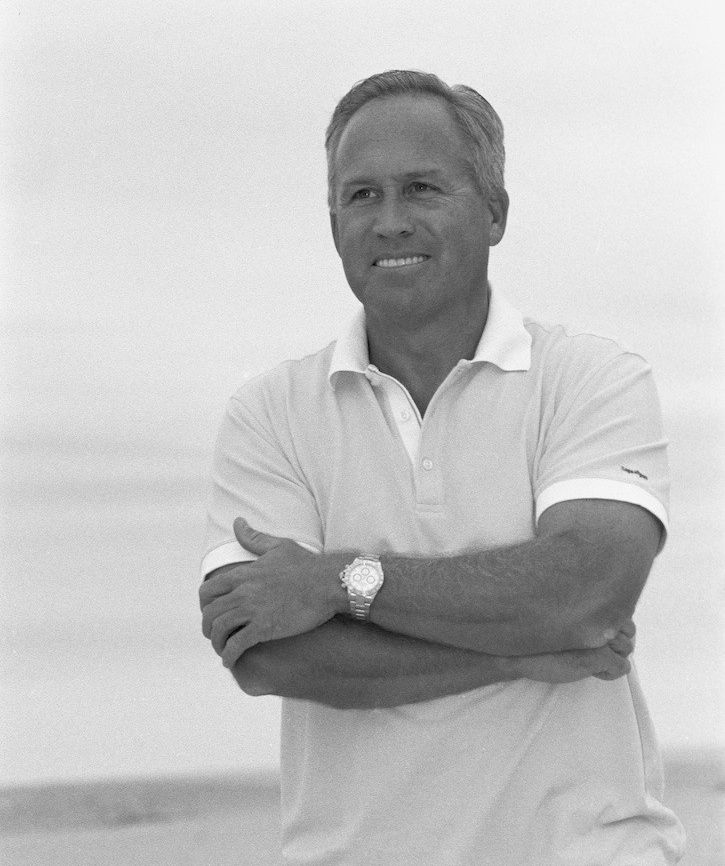 Photos Courtesy of Farrell Building
Joe Farrell is one of the few people who is changing the face of high net worth real estate — more specifically, moderate luxury estates from three to $10M in the Hamptons. Because the Hamptons isn't a very large area, land is at a premium, and much of that land is being developed by Mr. Farrell (so much so there has been talk of the "Farrellization of the Hamptons").
In 1995, Mr. Farrell left his position as a member of the New York Mercantile Exchange to build homes, founding Farrell Building Company and breaking ground on his first home in Brookville, New York. A year later, he set his sights on building residences in the Hamptons and has since created the fastest growing building company in that area. Currently living in Bridgehampton, New York, Mr. Farrell's success has not been without controversy.
Hampton McMansions Herald A Return To Excess, an August 2013 article in the New York Times by Jim Rutenberg, characterized Joe Farrell as a "McMansion Man" — someone who builds homes quickly, with each one looking identical to the others. This is a sobering sobriquet, and one that carries certain quarrelsome components that can be argued in a multiplicity of ways. Yes, Mr. Farrell specializes in properties that typically range between $3-$6M, because as he says, there are many more people who can afford this price range. And yes, he is building a lot of homes. By his own admission, rather, it's a statement of pride, as he has over 60 projects underway. He boasts that he can build an estate home on a budget, in under a year. Many of his properties are selling before they're even completed.
When I asked Mr. Farrell about the article, he had nothing negative to say and even complimented the writer's writing. He stands by the fact that his success comes from building the houses people want.
Sandcastle, $43M
Though he owns six himself, his most interesting (which is on his website for sale at $43M) is his primary residence called The Sandcastle in Bridgehampton — 11.5 acres, 31,000 feet of living space on three floors, a 2,800-square-foot master suite, eight ensuite bedrooms, a recreation pavilion, a separate apartment on the second floor with two bedrooms, and according to the video accompanying the New York Times article, has its own ATM, stocked with $20k in $10 bills. Beyonce and Jay Z rented it for over $500k for two weeks this past summer.
I had the chance to speak with Mr. Farrell recently about his success and business processes. He also provided some thoughtful advice about money.
JustLuxe: Did you always wanted to build houses?
Joe Farrell: Well, what I really wanted to do was be an architect. But the grandfather of a friend pulled me aside one day, and said, "Listen Joe, don't be an architect — you will always have to depend on others to make a living. Go into real estate, be a builder, then hire an architect." And I listened to that. Even when I made a lot of money on Wall Street, I still wanted to build houses. So, in 1995, I wasn't getting any younger, and I decided to follow my dream.
JL: There seems to be a strong relationship between high-end homes and high-end art investing — passion investing some call it — do you do that with your homes?
JF: I love art, and I love to buy art to put in my homes, but I am not really an art investor. I buy what I like, what I get pleasure from. To that end, I invest in art passionately, but I am not sure I am a high-end art investor per se.
JL: But your primary residence was highlighted in American Art Collector in September 2013. It appears you have chosen your art wisely; in addition to many exceptional local artists, you have some Andrew and Jamie Wyeth's, Roy Lichtenstein's and a Peter Max.
JF: I do choose wisely, and I enjoy exceptional art. It seems to me that any builder who loves design, both interior and exterior, must have an eye for detail, and that eye, or sense or intuition — call it what you will — expands beyond the building materials of homes – to art, to cars, to many other aspects of life.
JL: This is a good point, and somehow it relates also to the sense and detail awareness of handling money, as well as the success that comes from choosing the right time, and handling investments wisely. Do you have any advice for people who have money available?
JF: I have a lot of advice! And the most important piece of it is to "live in your money" and by that I mean, don't hoard it. Spend it on real estate or something that will accrue in value as times goes on, and something you will enjoy now. And why not now? Interest rates are very low.
I am prejudiced about real estate, of course, but even in the worst of times, say in that recession in 2008-2009, real estate was still doing okay — not great — but still okay.
And as for New York real estate? Smart people feel that real estate prices in New York are still in their infancy. We have a longer, higher way to go. The fact is, in desirable locations, there is very little land available. And, so long as people want to live in desired locations, where land is getting scarcer, the prices will be going up. And up.
JL: You have been called a celebrity developer — and have built many hundreds of high-end homes in the past 18 years. Are you surprised by this success?
JF: I am grateful, I am humbled, but not surprised. I think we created something that was needed in this high-end Hamptons culture: a type of consistency. I can get a home built in 6-12 months and can keep the home costs what I said they would be. I also have a business that is really a community of employees, architects, and contractors. In our community, integrity and transparency are so important, most especially in building and construction of upper end homes. We work together as a community works together, and everyone benefits.
To discover more homes available, check out Farrell Building Company. From the Sandcastle Bridgehampton home for $43M to the Water Mill home for $2.6M, there are plenty of prices available across the board.