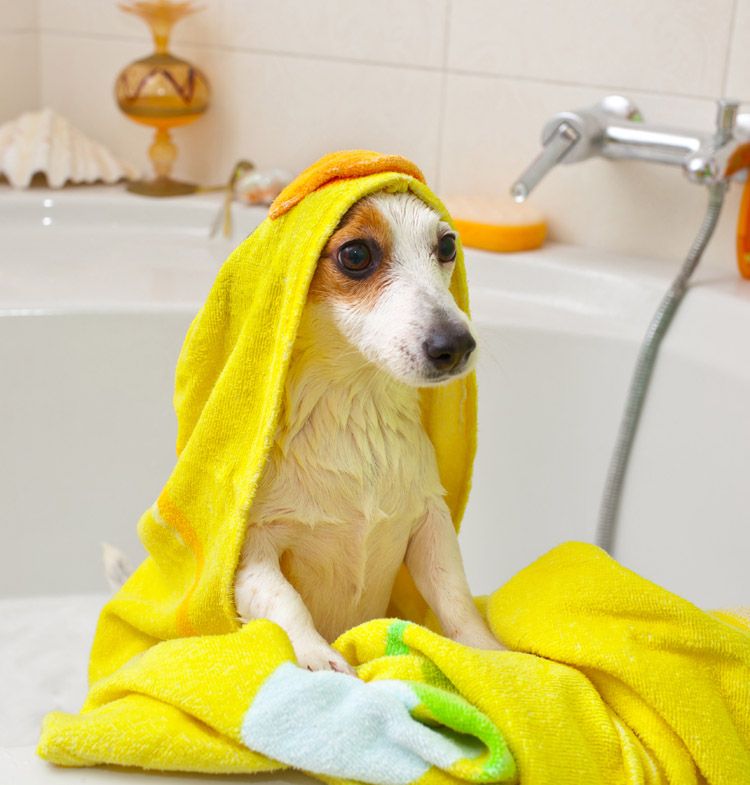 Photo Credit: Antonio Gravante/Shutterstock
While other industries may be struggling to maintain market share, the pet industry is booming with more than 68 percent of all U.S. households being pet owners, according to the American Pet Products Association. Unsurprisingly, the influx of luxury pet centers and hotels that offer guests special privileges with their furry friends is also on the rise, popping up all over the place — such as The Ritz-Carlton Residences, Miami Beach, and the Grove at the Grand Bay.
Going from a fad to a serious mega trend, affluent residents are barking in unison for deluxe services to keep their furry friends happy. There are several examples of upscale residential communities that offer special amenities to pet owners, but these are some of our favorites:
Photo Courtesy of Grove Grand Bay
The Pet Spa at Grove at Grand Bay features a 750-square-foot facility that offers residents various pet services, such as overnight lodging, pet grooming, and retail food sales.
The Groom Room at The Ritz-Carlton Residences, Miami Beach offers a 120-square-foot self-service area for pet groomers to tend to resident animals. It is equipped with two washing and drying stations. The Ritz also offers dog-walking services for residents and their guests.
The Pet Spa at Gantry Park Landing in Long Island City features a private area for pet owners to groom their animals themselves. The special space allows pet owners to give their pup a freshining up in a remote location so their own homes won't smell of dog shampoo, all while still remaining onsite.
Residences aren't the only ones getting into the pet game, as luxury hotels began offering everything from gourmet meals and treats to spa treatments. Trump Hotels have a Trump Pets program, giving guests' pets fluffy beds and walking services. The Hotel deLuxe in downtown Portland, OR actually dedicates their entire third floor to pets, even offering doggie acupuncture and pet psychic readings. We've also heard that Kimpton Hotels pretty much make it a policy to never turn a pet away, whether it be a tortoise or a horse — not that we're encouraging you take your pony, of course. We think these may be our top picks, but if you have a favorite, be sure to let us know!