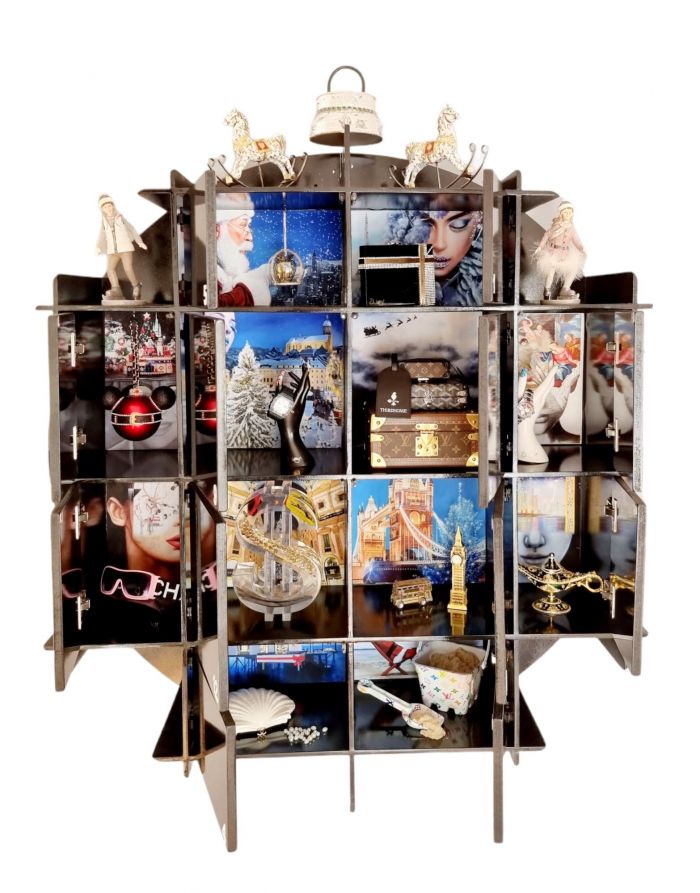 Debbie Wingham
With the holiday season upon us, it's only natural to converse about this year's most over-the-top luxury gifts we have been seeing.
Worth a jaw-dropping 10.3 million dollars, this year's World's Most Expensive gift, is presented in an advent calendar and includes brands like THIRDHOME, Ferrari, Cartier, and Chanel.
As this year's creation was geared around global travel, Debbie Wingham, creator of World's Most Expensive wanted to partner with companies that had the same client base and adventurous ethos to build the ultimate luxury jigsaw. She said, "Brands like THIRDHOME were ultimately her missing piece."
As the premier travel club for second homeowners, THIRDHOME members can leverage unused time in their second home, and earn travel credits that allow them to open the doors to other homes around the globe, experiencing a whole new way to travel.
As THIRDHOME's newest member, Wingham was blown away by the high standard and variety of properties offered, each averaging almost 2.2 million dollars. She decided incorporating THIRDHOME's, Chalet la Pierre Avoi , a luxury property in Switzerland to film content and ultimately reveal her finished Advent calendar just made sense.
While Wingham typically does a one-of-a-kind creation, this year brought on new challenges due to the number of gifts, which had to be encapsulated in an exciting format. With Wingham's high-net-worth client visiting a country each month for a whole year, the idea of an advent calendar came to her and she knew she needed to represent each destination in a "keep them guessing kind of way."
Wingham decided to curate unique trinkets made as individual art pieces in each window and include an image and item that was synonymous with each destination. These lavish trinkets in front of the image would encapsulate a hint to the gifts the family of Wingham's client would receive.
For example, a large resin dollar set with Ferrari memorabilia would become the subtle hint for the Ferrari 488 Pista and a stack of mini luggage trunks including Goyard, LV, Chanel with a ThirdHome Luggage tag symbolic for global travel.
The contents of goodies inside the windows of the advent calendar total 6.9 Million Dollars.
The private jet bill alone is set to be over 1.2 Million Dollars and the properties on average they will be staying are $13,000 per night for 2 weeks per location. The accommodation costs alone will exceed 2.1 Million Dollars.
The cost of the calendar itself, including the reclaimed ebony and the paintings that bring the calendar to life are valued at over $250,000 and took almost a year to create Wingham said.