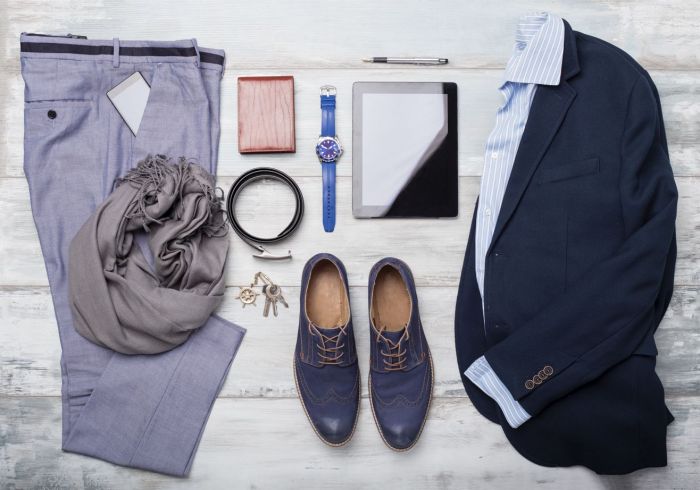 Shutterstock
Rise of the accessory
The number one trend of 2021 (and possibly beyond) is the rise of the accessory. (We're talking about footwear, clothing, bags and jewellery here.) Why? According to Euromonitor, a leading global provider of strategic market research, fashion accessories are one of the fastest-growing segments in the $2 trillion global fashion industry.
Women have been leading this charge for quite some time now, but recently men are starting to catch on. As opposed to merely purchasing one statement piece, men are now focusing on maximising the value and versatility of the accessories they wear most. This means classic accessories (classic shoes, belts, and hats) that can be worn in multiple outfits are considered more important than ever.
Wearable tech is a $70 billion industry. The market is projected to reach $196 billion by 2022. While the future of fashion is often tied to 3D-printed clothing, customized clothing can make you a better-dressed person and save you money in the process. A shirt that fits right makes a huge difference in how your clothes look. Shirts that don't fit will make you look sloppy. Since most people don't have a team of stylists, getting clothing that fits right can be difficult. Most guys get their shirts custom made, but getting fitted for custom clothing is expensive, costing hundreds of dollars per shirt.
Bags are busy
A lot of people can't see the forest for the trees anymore. This concept comes down to a one-line response, "Luggage is busy." Luggage is busy because people have become busier. Whether business or personal, people have started taking more trips and taking fewer bags. While many companies have made efforts in creating products that lighten up luggage, there are many advantages to keeping luggage as light as possible. Lighter luggage allows people to still keep on track with their busy lifestyles.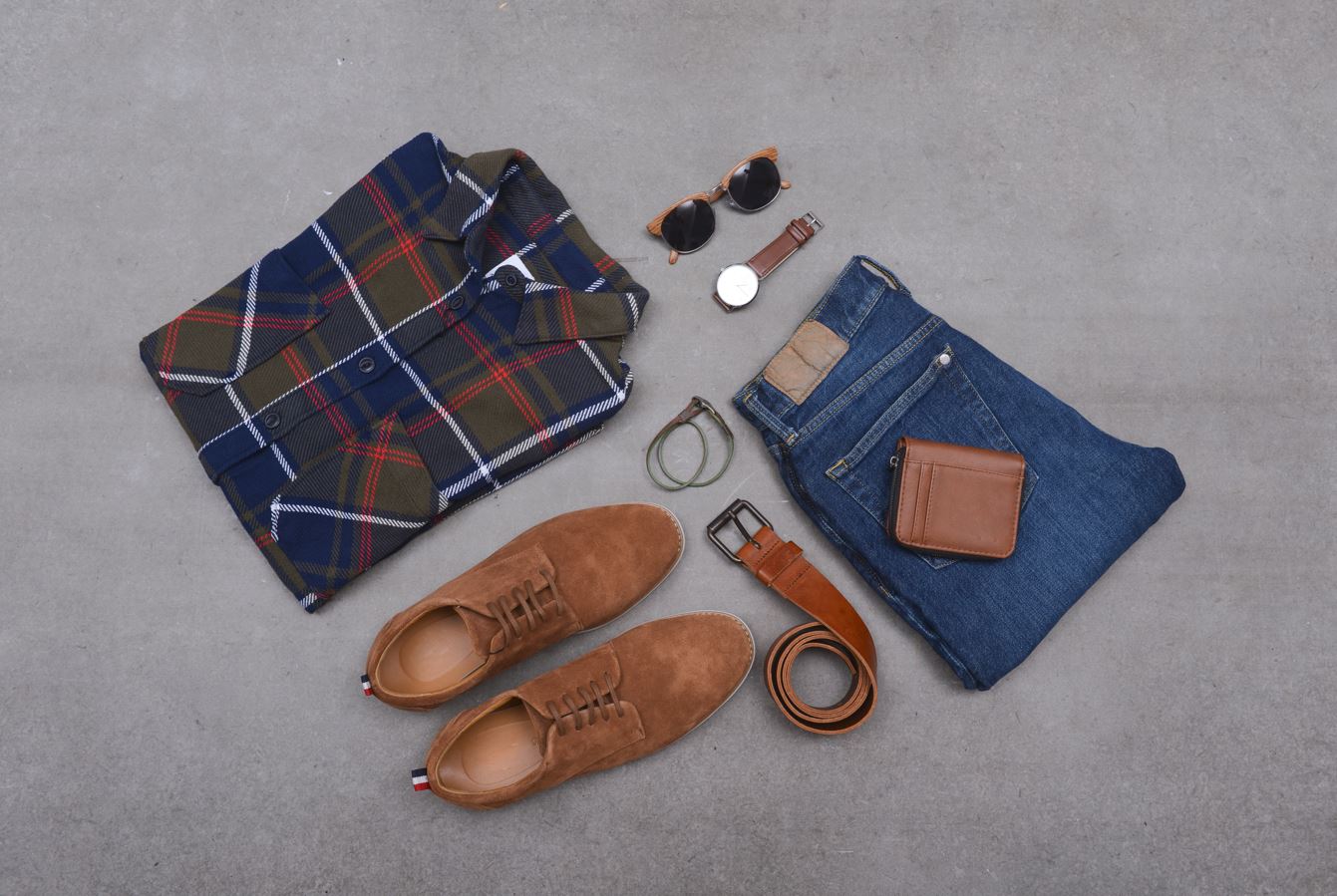 Plaid is IN There's a misconception that plaid is strictly for winter and fall. Nonsense! Plaid is in. It's always in. And if you're not a fan, you will b
Plaid is IN
There's a misconception that plaid is strictly for winter and fall. Nonsense! Plaid is in. It's always in. And if you're not a fan, you will be soon enough. We're living in a time where plaid-printed items have become synonymous with springtime trends. They've become so common that they're no longer considered a trend. And that's why we believe you must embrace this fabric right now if you haven't already.
It's all about practicality.
Fashion is all about looking great, but to be truly stylish, you need to have a good sense of what looks good and the ability to wear it with confidence. When it comes to practicality, mules are the way to go. These versatile shoes not only add some much-needed flair to any outfit, but they're also incredibly comfortable and easy to wear. And, they're the perfect style for just about all occasions: be it a casual weekend gathering with friends or a night out at your favourite restaurant, you can wear them anywhere
and everywhere. They're also an investment. Unlike other styles that can cost you a pretty penny and only last for a season or two, mule sandals are a timeless shoe that will last you for years. If you haven't already given these fashionable favourites a try, take a look at a few of our favourite styles from Gifts for Men
Below are four ways to give your wardrobe a little more practicality.
1. Long necklace for extra neck coverage. Wearing a scoop neck or other similar top that leaves you feeling exposed? It never hurts to throw on an extra layer for some extra coverage.
2. Think about your hands. Stay ahead of fashion by combining function with style. Keep it simple, and you'll be surprised how many compliments you'll get from office mates, and friends and family members who happen to be shopping with you and those who don't know the brand of your new bag or wallet.
3. Leather watch for a gentleman's look. If you're looking to go for a more sophisticated look, a leather watch is always the way to go. It seamlessly pairs well with business casual or professional attire and instantly adds that extra touch of sophistication that makes you look like a seasoned pro.
4. Button up your style. The button-up shirt is a style that's been around for a long time, and, in today's fashion world, it's a must-have. One of the reasons it has remained popular is because it doesn't break the bank when you're making your rounds at the mall or hitting the sales rack
5. The right shoe can be the perfect foundation for just about any outfit – but only if it fits right. If you dread putting on your favourite pair of shoes because they pinch, rub, or are plain uncomfortable, consider regularly getting them resoled and polished. Your feet will bless you for it. If you're planning on buying shoes online, try sizing yourself in multiple places to ensure you get the right fit. And if you find a pair you like, order two different colours, so you're good to go no matter your mood that day.
Myth: Fashion is frivolous, but the function is practical.
Fact: Your clothing choices have time-and-money-saving properties as well.
Office wear is soaring.
The trend for business wear is also seen in outwear, as design becomes completely wearable and re-imagined. No longer is the woollen suit the only choice for a business outfit; today, we have more options than ever. A simple, tailored blazer looks sharp over the shoulders with a worktop and jeans, while a skirt can add elegance to an office look. With all these new fashion options, something that works for everyone no matter the body shape or style.
Without compromising your professional image, looking good is a major factor in being ahead of the curve; don't miss out on this oppor