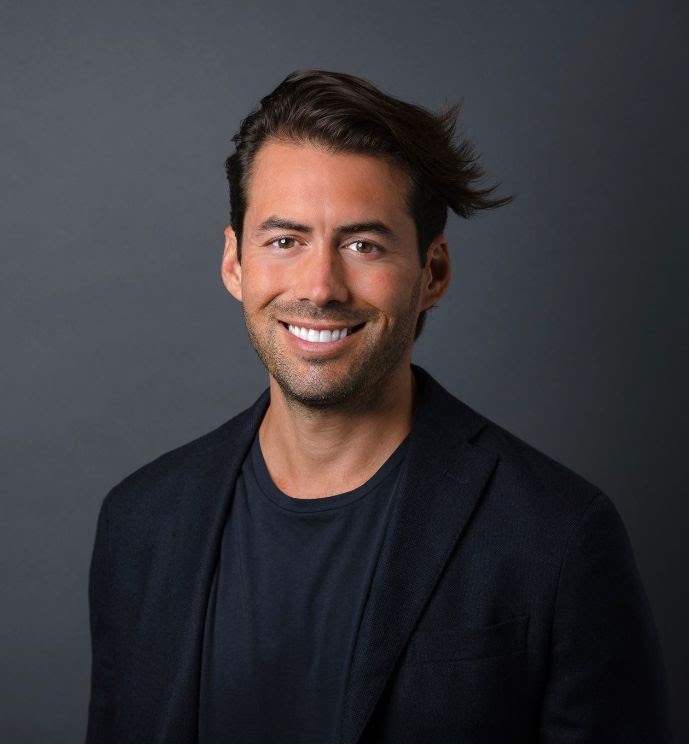 As the global marketplace sees itself in the midst of a technological revolution, traditional trades once thought of as perennial have been overhauled by increasingly virtual innovations. Considering the societal shift toward processing transactions with cryptocurrencies, a move that's made conventional Fiat look antiquated in comparison, and the art market's adoption of the non-fungible token (NFT) craze, a continually record-breaking fad, many seemingly unbudgeable sectors (and the institution's backing them) have been undeniably turned on their head en-masse by the digital movement – including, unbeknownst to some, the real estate industry.
With the popularity of virtual properties increasing rapidly on a daily basis, Vice President of Growth & Evolution at ONE Sotheby's International Realty Taylor Travaglione has made it his mission to pioneer the industry's adoption of digital real estate and the consumers' mass education on the subject. Between bridging relationships with the most reputable groups in the Metaverse and providing a suite of alternative virtual real estate services never-before-seen to Travaglione and ONE Sotheby's roster of clientele, taking part in the most sought-after digital investment since NFTs is more secure and streamlined than ever with Travaglione guidance in play, allowing consumers to make the most out of the still-burgeoning market with increased confidence.
"Everything we're doing in the virtual real estate space is strategic – this is not a knee-jerk reaction," explains Travaglione. "We've thoroughly researched and educated ourselves on what's taking place in the industry, who's changing the landscape, and helping everyone, both clients and agents, understand more."
Within the physical world of real estate, rarely will buyers attempt to purchase a property without the assistance of a licensed professional; according to Travaglione's expertise, the very same process should be followed within the Metaverse. Taking into account the historic sale of a virtual plot for $2.4 million this past November, this up-and-coming marketplace is already booming with 7-figure range deals, necessitating the intervention of professionals like Travaglione and his much-needed connections with the space's most trustworthy players.
Given the inherent novelty of fledgling economies like the Metaverse, finding reputable vendors presents a near insurmountable difficulty for novice participants that don't know where to turn to without reviews and guides to back their choices. This subsequently detracts from consumers' confidence to get in early on what's being touted as the next big investment opportunity in the Metaverse – a marketplace estimated to be worth $800 million within the next couple of years alone – eliminating the long-term lucrative gains they could stand to make. To subvert this issue, Travaglione has identified and facilitated relationships with the most ethical and reputable groups in the Metaverse, helping navigate and guide consumers to the right deals from dependable sources and opening up the space to further investment.
In his role at ONE Sotheby's, Travaglione looks to instill this same forward-thinking ethos into all of the firm's agents, resulting in an elite team that can bridge the gap between the physical and virtual real estate market. Beyond virtual acquisitions, Travaglione and his team looks to similarly revolutionize the Metaverse's burgeoning leasing and development sectors, wholeheartedly embracing the industry's transformation and staying at the forefront of its inroads.
"We are constantly taking a futuristic and modern approach to what brokerage means, and how we want to continue to evolve with the industry as opposed to following outdated trends," said Travaglione. "We're keeping up with current events in real time instead of playing catch-up. And as everything within real estate has a ripple effect, others are certain to follow our lead."
Travaglione's early-on commitment to the virtual real estate space has solidified the professional as a bona fide thought-leader on Metaverse property transactions, a dedication which he has fully instilled in his team. Fully living up to his role as ONE Sotheby's Growth & Evolution top brass, Travaglione's innovative mindset has allowed him to double the size of his team in 2021 even in the midst of the pandemic, setting 2022 up to be a banner year for the company – and its clientele – in the world of virtual real estate.