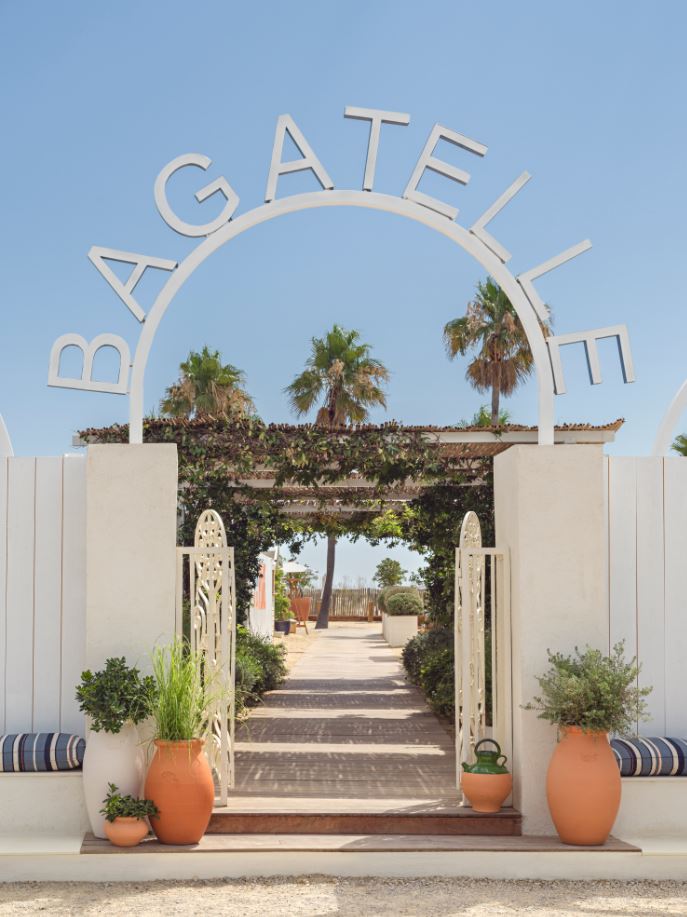 Bagatelle
When an entrepreneur has a clear vision and mission, there is no telling what they can accomplish. Similarly, brands that focus on authentic messaging, quality products, and providing valuable services, can secure consumer loyalty and make a difference in their community. While it may seem obvious, focusing on the little things goes a long way when building a successful brand.
This is particularly true in the restaurant and hospitality business. Especially in 2022, it is easy for restauranteurs to get carried away by celebrity endorsements and social media hype at the expense of the actual food, service, and ambiance of the restaurant. Now, as positive (& negative) reviews travel quicker than ever, across the internet, restaurants that can curate a unique environment and build authentic connections with their customers are in a position to grow faster than ever.
Bagatelle is an international restaurant brand bringing the intricacies of French Mediterranean cuisine and lifestyle to cities across the United States, Europe, the Mediterranean, and the Middle East. With various locations in beach towns, ski resorts, party cities, and commerce hubs, Bagatelle has an unparalleled ability to pair its quintessential French Mediterranean joie de vivre and refined epicurean taste with the local sensibilities and ingredients. Bagatelle does not only incorporate a unique melange of French Mediterranean cuisine with local dishes, but the Bagatelle brand also makes sure to curate live local musicians and DJs in all of their locations. Embodying its brand's mission, Bagatelle has built a cohort of loyal customers who love the food, ambiance, and the Bagatelle family.
Bagatelle was originally founded by two French restaurant entrepreneurs based in New York City, Rémi Laba and Aymeric Clemente. In the early 2000s, Laba and Clemente became inspired to create a restaurant with a joyous yet luxurious ambiance, where customers could enjoy Michelin star-level food in a convivial and friendly atmosphere.
Laba and Clemente believed that too many fine dining experiences were unnecessarily boring and stuffy – these environments almost discouraged fun. Drawing on their hospitality experiences and inspired by the energy of the South of France, the French founders set out to create a fine dining experience that emphasized dining as much as the experience. The Bagatelle founders wanted to go beyond creating meals, they wanted to create dining experiences.
Bagatelle was born in New York, but it has been infused with St. Tropez since its inception.
Now, Bagatelle is synonymous with generous cuisine, amicable service, and a festive spirit. With locations all around the world, patrons of Bagatelle can always expect a creative menu, fresh local ingredients, original cocktails, and a great time. Bagatelle's corporate culinary philosophy is led by Chef Rocco Seminara, who works closely with the lead chefs at each restaurant to create a cohesive menu that incorporates the nuances of each city. In addition to their imaginative menu offering original items depending on the location, as is French Mediterranean custom, the dishes are generous and meant to be shared.
Further, Chef Manon Santini, an award-winning sweet pizza chef, brings her innovative touch to the dessert menu, leaving patrons always wanting more. As the restaurant brand also prides itself on facilitating exciting and festive experiences, in a way no other restaurants can, Bagatelle is also known for its original cocktails at each restaurant. Of course, these cocktails also make use of the local ingredients and history as inspiration.
As a relatively small corporate endeavor, the Bagatelle staff – from chefs to servers – are treated like family, and therefore treat the customers like family. Consistent with their emphasis on curating a happy and exciting experience for their customers, the Bagatelle brand understands how important it is for the staff to genuinely love what they do and feel appreciated. This sense of connection between the staff and Bagatelle's mission enables the front of house team to help deliver the most unique dining experience possible; one minute a server could be cutting a perfectly plated piece of meat right in front of you and the next minute they could be handing you a glass of champagne while jumping on the table to the beat of the live music. While Bagatelle restaurants are known for their rambunctious yet luxurious dining environment, many of Bagatelle's locations also transition into more of a club atmosphere after dining hours.
In two short decades, the Bagatelle team has been able to grow the brand to over 15 cities in multiple countries. Despite competing against larger corporate restaurant conglomerates and hospitality groups, Bagatelle restaurants are essential dining experiences for residents and travelers alike, in all of their locations. Whether it is brunch at their London establishment in Mayfair or late-afternoon lunch in St. Tropez, patrons always leave Bagatelle satisfied from all the food, drinks, and dancing.
Clearly, Bagatelle's philosophy works. By leaning into a small yet dedicated team, treating their employees like family, curating exciting and unique fine dining experiences, the Bagatelle brand has grown from New York to St. Tropez, St. Barths, London, Miami, Tulum, Buenos Aires, Dubai, Bahrain, São Paulo, Los Cabos. Further, Bagatelle is opening new locations in Bodrum, Turkey and Mykonos, Greece – two of the hottest summer Mediterranean destinations. Bagatelle also recently expanded to Courchevel, a highly desirable luxury ski resort in the French Alps. Additionally, Bagatelle is opening a new location in Riyadh, Saudi Arabia in June as well as looking to open a new location in Doha before the World Cup. Of course, having been founded in the US the Bagatelle team is actively looking to expand to more American cities.
With a proven track record and clear vision, we are excited to see how Bagatelle continues to grow its brand in the near future.
By Jordan Finkle