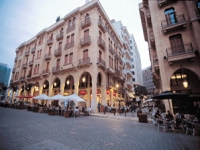 Beirut Overview
The capital of Lebanon, Beirut is enjoying a growing revival of its reputation as one of the most cosmopolitan cities in the Middle East. The city has survived a tumultuous history, with the country's civil war nearly levelling it in the 1980s.
Since then however, citizens have worked hard to restore the city's image as the 'Paris of the Middle East'. Its diverse population includes more than 10 religious groups, and the majority have a reputation for being friendly and welcoming to tourists.
The city's architecture is a blend of French colonial buildings and religious structures sprinkled between modern skyscrapers and apartment buildings. Beirut is divided into several districts, including Ashrafieh, which is the focal point of Western culture in the city; Hamra, home to an abundance of shops and restaurants; Manara and Jnah, which are home to hotels and beach clubs; and Ramlet el Baida, which features the city's only public (and sandy) beach.