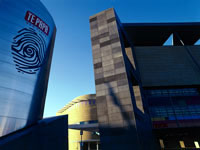 Wellington Overview
The capital city of New Zealand, Wellington is located at the southern tip of the North Island. It is situated on a splendid harbour and hemmed in by steep hills, creating a compact inner city centre with a mix of historic and modern buildings. It is the second largest city in the country, the energetic centre for culture and arts, and the entertainment, commercial and political capital of New Zealand with an air of pronounced sophistication and vibrancy. Apart from its importance as the capital, it is the main departure point for the South Island.
Also called 'Windy Wellington', it lives up to its name especially in winter when the lashing winds from the Cook Strait whistle through the wind funnels created by the high-rise buildings of the central business district. The bustling, pretty waterfront area is a sheltered refuge with a graceful promenade, featuring shops, restaurants and various leisure activities. Brightly coloured sails scud across the harbour, the reliable wind providing excellent sailing and windsurfing opportunities. The ferry to the picturesque Days Bay, one of Wellington's best swimming beaches, affords excellent views of the city from the water. Dominating the waterfront is the Te Papa Museum, the pride and joy of the nation that embodies the quintessence of New Zealand and its people.
In the city centre the Parliamentary District is the architectural masterpiece of Wellington, including the Old Government Building, the second largest wooden building in the world; the unmistakable modernist Beehive, the executive offices of Parliament; Parliament House and the Victorian Gothic National Library.
The cable car takes people up to the Botanic Gardens for vistas of the city centre and across the harbour to the Hutt Valley, one of the scenic locations used in the filming of 'Lord of the Rings'. Another film site is Mount Victoria, offering sweeping panoramic views of the city and its suburbs, the surrounding hills and bays, and the harbour.