By Kellie Speed Jun. 7th, 2011
The Nantucket Shipwreck & Lifesaving Museum is now open for the season and is featuring their latest exhibition "Storm Stories! 1991: An Island Remembers." Commemorating the 20th anniversary of Hurricane Bob and The No-Name Storm, the exhibit features a screening of Storm Journal as well as Mill Hill Press' newest book Storm Diary.

"Storm Stories!" recalls a historic time of extreme devastation on Nantucket Island by recapping the period through photographs and stories of those who lived and worked on the island at that time. The exhibit showcases the havoc wreaked by both Hurricane Bob and The No-Name Storm, as presented through the eyes of those who experienced it firsthand.

Hurricane Bob attacked in mid-August, tearing over 2,000 trees from their roots, eliminating the entire island of power, and destroying all forms of vegetation with its heavy salty residue. On Halloween, the No-Name Storm, better known as the "Perfect Storm," battered the Nantucket Coast. The storm flooded the island, shattered homes, sank more than 60 boats, swept away the North Wharf and town pier, and crumbled chunks of Nantucket's shorelines.

Don't miss the new film, "Storm Journal," which is also being shown here and be sure to pick up a copy of "Storm Diary," a diary compilation by Susan Beegel while she was living on Nantucket during the time of the storms available for $4.95.

The Nantucket Shipwreck & Lifesaving Museum houses a collection of more than 5,000 objects, including surfboats, beach carts and vintage photographs. The museum is located at 158 Polpis Road, 3.5 miles from Nantucket Town. The museum exhibition runs now through Monday, October 10, 2011. Hours 10:00 a.m. - 5:00 p.m. daily. Tickets are $5 for adults, $3 for children ages 5-18 and free for children under five, which also includes admission to the museum and the historic Coffin School. For more information, call 508.228.1885, or visit NantucketShipwreck.org.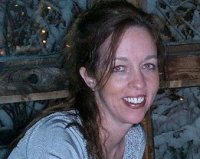 Kellie K. Speed
Kellie Speed is a freelance writer with more than 20 years' experience writing for a variety of publications, including US Veterans magazine, DiverseAbility and BestReviews. She also contributed to Moon Metro's Boston guidebook published by Avalon Travel Publishing and can be reached at kkspeed@aol.com ...(Read More)