By Kellie Speed Oct. 15th, 2013
Until recent years, Boston foodies were faced with the daunting challenge of finding a decent restaurant in the suburbs. Yet, there is one restaurant that made its debut 20 years ago that made that task a little bit easier. If you haven't been properly introduced, meet Tosca Restaurant in Hingham, the South Shore destination that really put fine suburban dining on the map.
Located across the street from Hingham Harbor in the 1910 Granary Marketplace building, this beautiful Italian-inspired restaurant was created by founders Ed Kane and Greg Acerra. A step inside reveals exposed brick, soaring ceilings, imported tiles, mahogany woods and an open kitchen where Executive Chef Brian Hennebury's creativity comes to life. Named after a famous Puccini Italian opera, Tosca brings to the South Shore a sampling of Italian culture with an upscale rustic charm.
We visited Tosca recently for an early evening dinner in the main dining room. There is also an adjacent Wine Room where you can enjoy live music every Friday and Saturday night. After sitting down, the server presented us with an iPad cocktail list that featured everything from a traditional gin martini to a spicy beach fire cocktail. A basket of fresh baked bread and an addictive side of black olive, rosemary and extra virgin olive oil for dipping followed.
The daily special was a crispy wood-fired capicola flatbread topped with mozzarella and fresh arugula and the appetizers ranged from a traditional Caesar salad to a nightly cheese board. Choosing the pasta dish in appetizer form, the short rib meatballs were so rich and full of flavor sitting atop creamy ricotta cavatelli and San Marzano tomato sauce topped with shaved Parmigiano (one of the best dishes we have ever tried).
What sets this restaurant apart is the 'Butcher's Reserve' steakhouse menu that features everything from a center cut filet mignon to a veal tomahawk chop. The well marbled, dry-aged 16-ounce boneless ribeye was cooked to a medium-rare perfection, complemented by a la carte sides of wild mushrooms, broccoli rabe and a rich risotto verde. The wood-grilled sliced skirt steak was tender and juicy served over a tasty Tuscan panzanella salad. And for dessert, enjoy the apple fritters — warm dense mini donuts covered in sweet cinnamon and sugar — served with a side of cider spiced caramel for dipping.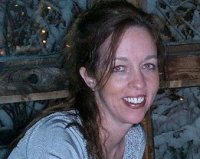 Kellie K. Speed
Kellie Speed is a freelance writer with more than 20 years' experience writing for a variety of publications, including US Veterans magazine, DiverseAbility and BestReviews. She also contributed to Moon Metro's Boston guidebook published by Avalon Travel Publishing and can be reached at kkspeed@aol.com ...(Read More)