By Kellie Speed Jan. 29th, 2014
Who hasn't ever dreamt of creating their own beer? If you have sipped on that hoppy little drink and thought you could create something better, now is your chance at Hopster's Brew & Boards located in Newton Centre. Here, craft beer lovers can try their hand at the brewing process whether they are a beginning brewer or an experienced master, Hopster's guarantees a fun experience.
To start, you'd determine which type of beer you'd prefer to brew, like a light bodied lager or the hoppier taste of an IPA. Be sure to choose one that you like though since patrons leave with nearly three cases of the new creation.
On hand are professional brewers as well to assist with the creation from start to finish. Our guides, Brent and Tom, showed us to our kettle where we filled the tank with water and reviewed a series of 30 recipes that ranged from ambers and reds to lagers and stouts. We decided to create a hop meal double IPA. Each recipe tells you exactly what ingredients are needed and the requested amounts of barley, hops and malt.
After heading into the adjacent Ingredients Room to stock up on a pound of local organic milled grains, the steeping process began. Next up, we combined the liquid malt, hops, Irish moss and yeast with the organic grains using the filtered water in the kettle and brought the mixture to a boil for an hour.
Then it was time to have some fun. Hopster's has a full bar with 20 craft beers on tap so guests can relax while they wait with a cold beverage like the Plum Island Belgian white or Riot IPA. They even offer some light snacks while you wait, including a charcuterie plate of Bierwurst, country pâté, chorizo with blue cheese and fiddlehead tomme. The crispy mushroom flatbread is delicious and hearty enough to share between two guests. It comes topped with squash, goat cheese and scallions.
After snacking, it's time to cool down the beer to room temperature, which is done in their heat exchanger to prepare it for the fermenting process. When it hits 70 degrees, the yeast is then added. The folks at Hopster's will then assist in transferring your beer into an air-sealed container where it will sit and ferment for 10 days. Once it's ready, it will be transfer into a keg to prepare for bottling when you come back in and bottle and label your own beer.
Approximately two to three weeks after the brewing process, we returned for our bottling appointment. Be sure to email over any personalized artwork prior to your visit so they may print out labels before you arrive. Allow about an hour for bottling. During this time, brewers will use Hopster's simple equipment to pour and cap each bottle by hand.
If you have some youngsters, who have an interest in creating their own recipes, Hopster's also offers recipes for root beer and ginger ale.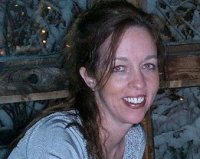 Kellie K. Speed
Kellie Speed is a freelance writer with more than 20 years' experience writing for a variety of publications, including US Veterans magazine, DiverseAbility and BestReviews. She also contributed to Moon Metro's Boston guidebook published by Avalon Travel Publishing and can be reached at kkspeed@aol.com ...(Read More)