By Kellie Speed Oct. 28th, 2019

Fleming's Prime Steakhouse & Wine Bar
Steakhouses in Boston are popping up everywhere around the city. From the serious servers to the starched white tablecloths, each offers an unforgettable experience, but when it comes to something a little different, Fleming's Prime Steakhouse & Wine Bar truly shines.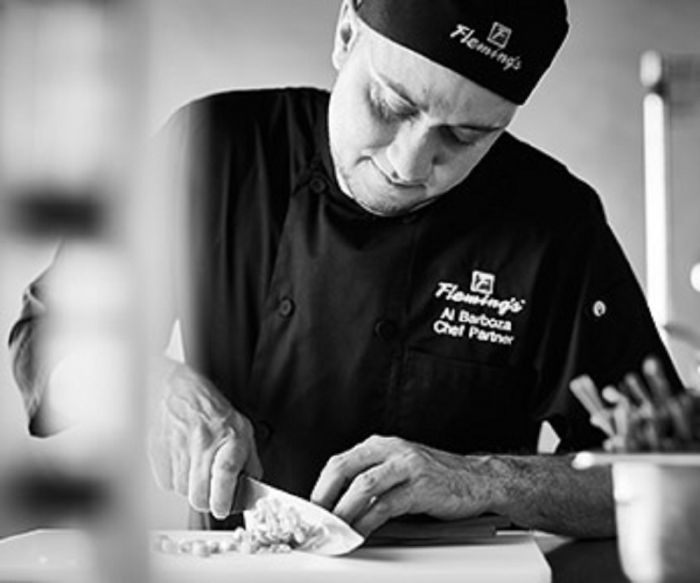 Fleming's Prime Steakhouse & Wine Bar
Located across the street from the Boston Park Plaza Hotel and steps from the Theatre District, Chef Al Barboza offers a special seasonal menu showcasing locally inspired dishes known as "Chef Al's Table" designed to reflect the flavors of his Portuguese, Italian, and Cape Verdean background. Throughout his 19 years at Bloomin' Brands, the parent company to Fleming's, Chef Al's menu draws inspiration from his grandparents' diverse backgrounds combined with the fresh seafood of New England.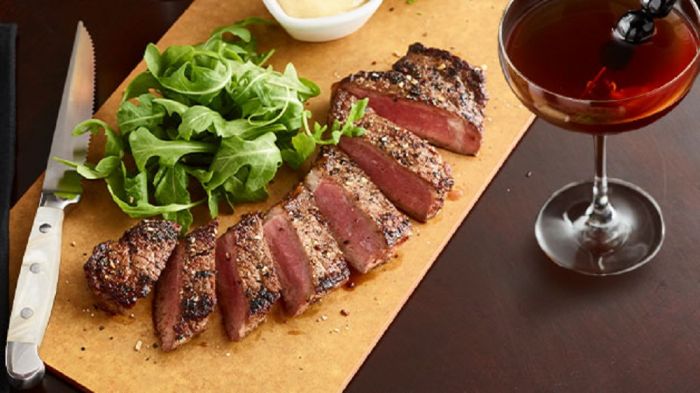 Fleming's Prime Steakhouse & Wine Bar
Expect to see dishes on his ever changing menu like Portuguese little neck clams, sea bass cakes with smoked chili aioli and shrimp Mozambique in the warmer months. Now that fall is officially here, expect to see starters like butternut squash soup and a frisee salad with confit apples and cheddar cheese, and heartier dishes featuring swordfish with pumpkin ravioli and a New England surf and turf.
We recommend starting off with a refreshing handcrafted cocktail like a Citrus Mule, California Cooler or Pineapple Lemon Drop. For appetizers, we loved Chef Al's signature steak tartare topped with truffle oil and an egg served with crunchy crostini as well as the seared pork belly with creamy goat cheese grits and a fig demi glace.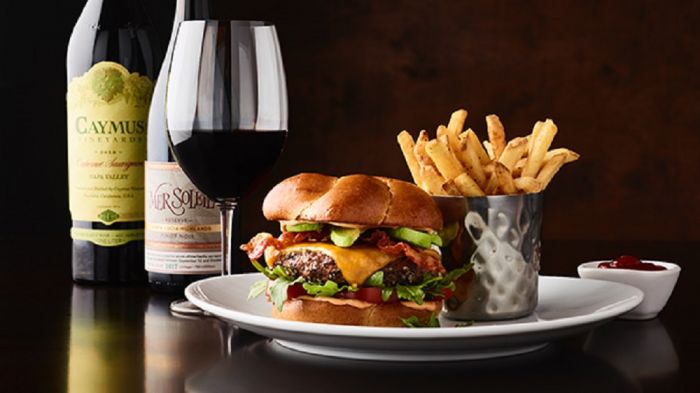 Fleming's Prime Steakhouse & Wine Bar
Moving right along, we had to try Chef's Al's standout flavor-filled tenderloin Bolognese, a generous portion made with melt-in-your-mouth fettuccine noodles. When it comes to hand-cut steaks, Fleming's gives the top steakhouses in Boston a run for their money. We recommend the dry-aged ribeye, an enormous cut of prime beef cooked to our medium rare liking. Pair it up with a side of their signature au gratin potatoes, a gooey combination of cheddar and Monterey Jack cheeses kicked up with the addition of spicy jalapenos.
For some of the best deals in town, be sure to check out their bar menu that features everything from a prime burger and filet mignon sandwich to shrimp scampi and sweet chili calamari. A visit here would be remiss without finishing it off with an order of their three-layer carrot caked topped with caramel drizzle for the perfect experience.
Fleming's is located at 217 Stuart Street in Boston.
Kellie K. Speed
Kellie Speed is a freelance writer with more than 20 years' experience writing for a variety of publications, including US Veterans magazine, DiverseAbility and BestReviews. She also contributed to Moon Metro's Boston guidebook published by Avalon Travel Publishing and can be reached at kkspeed@aol.com ...(Read More)