By Kellie Speed Nov. 1st, 2022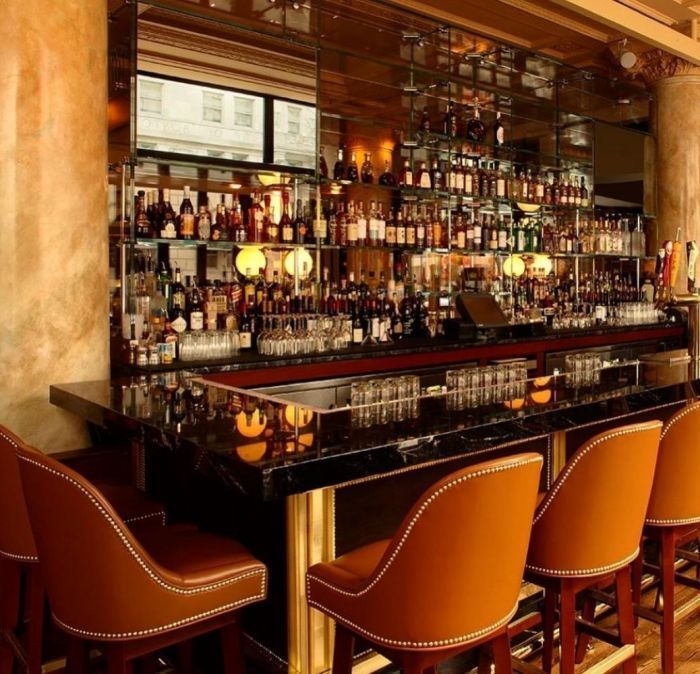 Courtesy of Grill 23
It's not that often you find a restaurant that features a Master Sommelier. In fact, there are currently only 168 people in the country who have earned the coveted designation from the Court of Master Sommeliers, Americas.
When it comes to Boston, one top steakhouse is now proud to boast having two Master Sommeliers.
In September, Alex Powell became Grill 23 & Bar's second wine expert to earn the impressive title. He joins Himmel Hospitality Group's Beverage Director Brahm Callahan as the only two Master Sommeliers in Boston.
A total of 45 individuals from 16 states and three countries attempted the Master Sommelier Diploma Examination this year. Of those 45, just 10 were awarded the Master Sommelier title. (Powell was the only one from the East Coast to receive the prestigious award).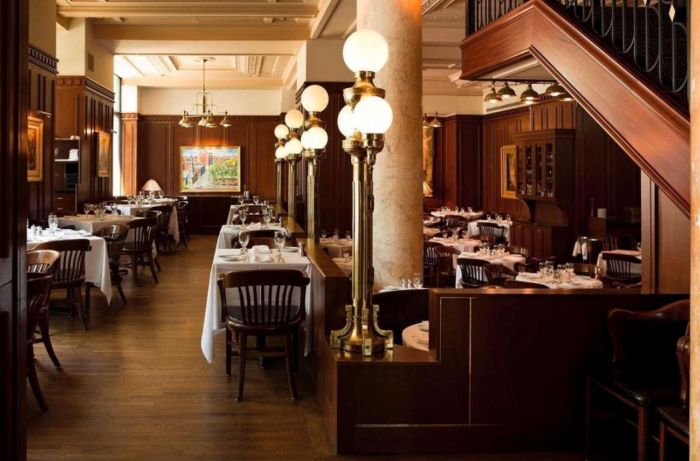 Courtesy of Grill 23
Grill 23 & Bar has been raising the bar for steakhouses in Boston for nearly 40 years. In fact, next year, they will be celebrating four decades as the city's top restaurant, known for not only steakhouse classics but also creative New England seafood fare.
Recently awarded Wine Spectator's Grand Award (the only restaurant in Boston to currently hold this award), the popular Back Bay institution is renowned for exclusively using all-natural, prime beef as well as for their fresh, creative seafood presentations.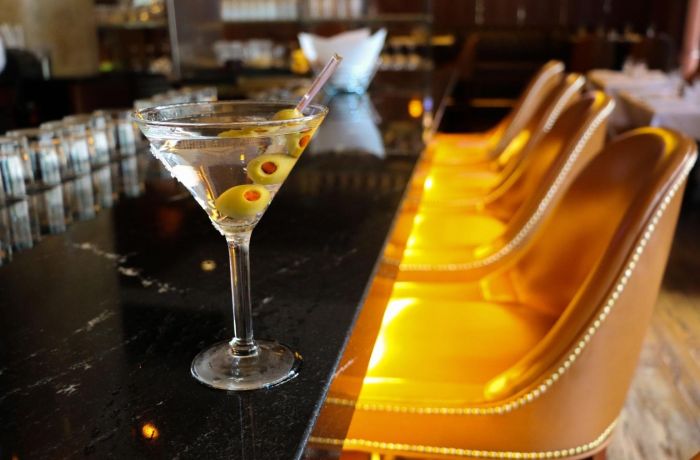 Courtesy of Grill 23
We recently visited the restaurant and were seated in the cozy upstairs bar area that offered a more casual approach to fine dining. Try one of their signature martinis or allow Powell to offer some assistance when selecting a perfectly paired wine.
We recommend starting off with the crab cakes, topped with delicious cabbage slaw, pickled pearl onions and creamy tartar sauce. The addicting fried calamari was spiced up with cherry peppers. Other starters include American Kobe steak tartare, jumbo lump crab salad, a wedge salad and shellfish tower.
When it comes to steaks, Grill 23 certainly lived up to its reputation in delivering the best cuts in town. The a la carte menu here features an American Kobe cap steak, striploin Grade A5 Wagyu, filet mignon and prime porterhouse, but the real standouts are the dry-aged prime New York strip and 100-day aged prime ribeye.
Cooked to our medium rare liking, the steaks were well marbled and filled with flavor. Be sure to try some of the additions to top off your steak like their signature steak sauce, truffle butter, au poivre brandy peppercorn cream, or perhaps a lobster tail, Hudson Valley foie gras or grilled shrimp.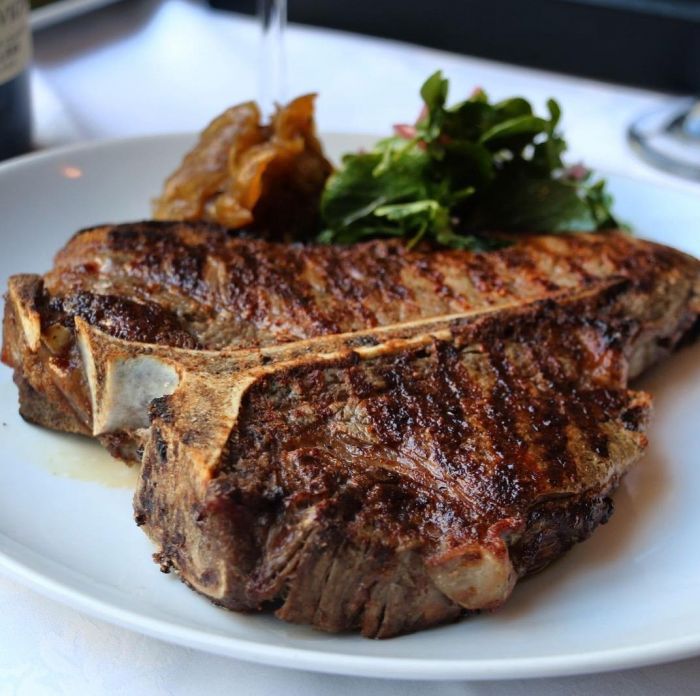 Courtesy of Grill 23
The side dishes here are enormous and designed for sharing. We recommend trying a few dishes like the sautéed mushrooms with roasted garlic, delicious Taleggio creamed spinach topped with pancetta brioche crumbs and the loaded baked potato filled with bacon crumble, sour cream cheddar cheese sauce and chives. Other side dishes feature roasted asparagus, A5 Thumbelina carrots, roasted Brussels sprouts, crispy hash browns, Grill 23 tots and lobster mac n' cheese.
If you can save room for dessert (or take one home if you didn't), their collection of sweet treats should not be missed. From their signature G23 chocolate chip cookies served with vanilla milk; and famous coconut cake with pineapple sherbet to the PX Affogato; and chocolate layer cake, it's worth every overindulgent calorie.
Grill 23 is located at 161 Berkeley Street in Boston. For more information, visit www.grill23.com.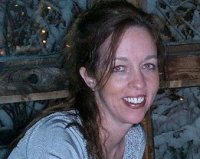 Kellie K. Speed
Kellie Speed is a freelance writer with more than 20 years' experience writing for a variety of publications, including US Veterans magazine, DiverseAbility and BestReviews. She also contributed to Moon Metro's Boston guidebook published by Avalon Travel Publishing and can be reached at kkspeed@aol.com ...(Read More)