By Kellie Speed Sep. 11th, 2023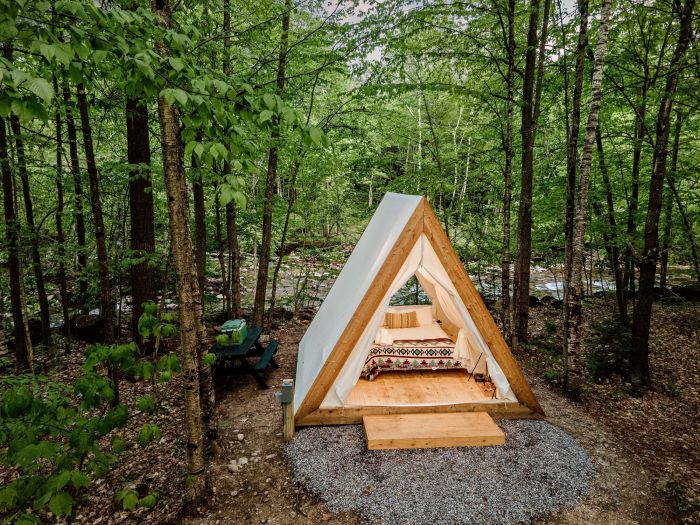 Courtesy of Lumen Nature Retreat
Now that we are approaching the most beautiful season here in New England, it's time to start thinking about how best to enjoy its vibrant colors. If you are like us and enjoy the stunning natural beauty and chillier temperatures that fall offers, you'll want to find a way to soak in the scenery as long as you can.
One of the top ways to get your leaf-peeping on is with a stay that immerses you in the beauty of the outdoors while offering a spectacular front-row view of the bursting fall foliage.
A recently launched new glamping destination called Lumen Nature Retreat has just opened in New Hampshire, offering 35 Nordic-style accommodations on 20 secluded acres. Located in North Woodstock, less than two hours from Boston, the property offers the opportunity to unplug and unwind in a rustic cabin with leaf-gazing views that go on for days.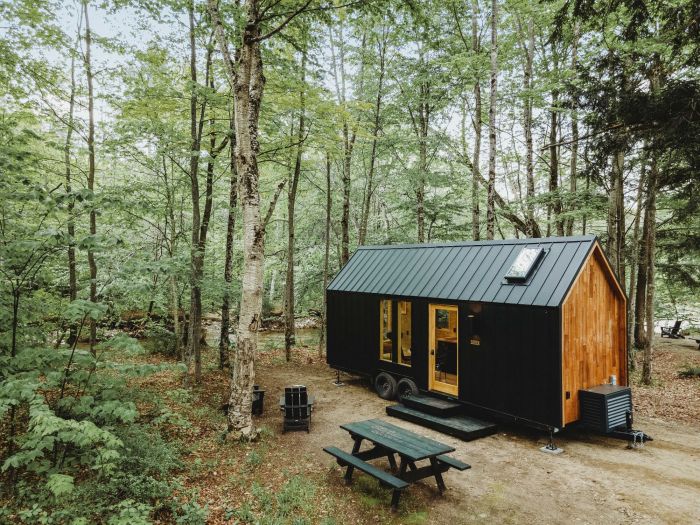 Courtesy of Lumen Nature Retreat
The upscale glampground is the brainchild of husband-and-wife team Susan Zhao and Boris Mordkovich. "It has been two years in the making and we're thrilled to fully open it in the White Mountains this year," Mordkovich told us. "It's a pretty magical place!"
There are 20 Nordic-style cabins and 15 glamping safari and A-frame luxury tents to choose from, with each offering an elevated camping experience. We recently stayed in a pet friendly Hygge cabin outfitted with one queen bed and one loft bed.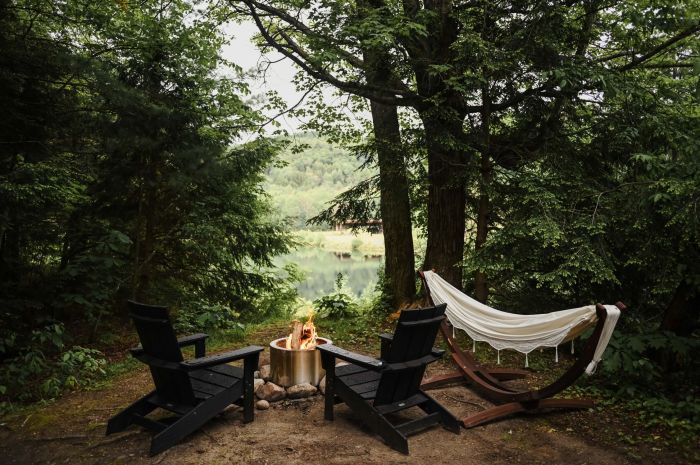 Courtesy of Lumen Nature Retreat
Pronounced "hoo-guh," the cozy space is a Danish word used to describe "a mood of coziness, connection and contentment."
The 250-square-foot modern accommodation did just that with its eco-friendly Le Feu Dome fireplace and leather couch in the living area and Marshall speaker offering a "private music experience." The open concept floor plan also boasts a full kitchenette complete with cooktop, mini fridge, and utensils.
The cabin's full-wall window offers a stunning view of the nearby Eastman Brook that proved to be a lot of fun for our dog.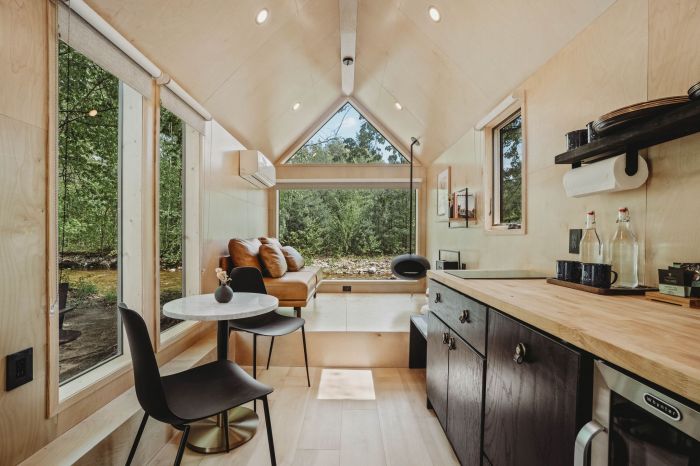 Courtesy of Lumen Nature Retreat
Lumen abuts the Pemigewasset River and also features two ponds, so there are plenty of spots to explore while you are here.
Checking into the property is a breeze. After booking a stay, the fully contactless property will notify you by email two days prior to visiting with check-in information.
The self-check-in process tells you when the cabin is available, which site you will be staying in and the personal code for access. If you have any issues during your visit, simply text them for a quick response.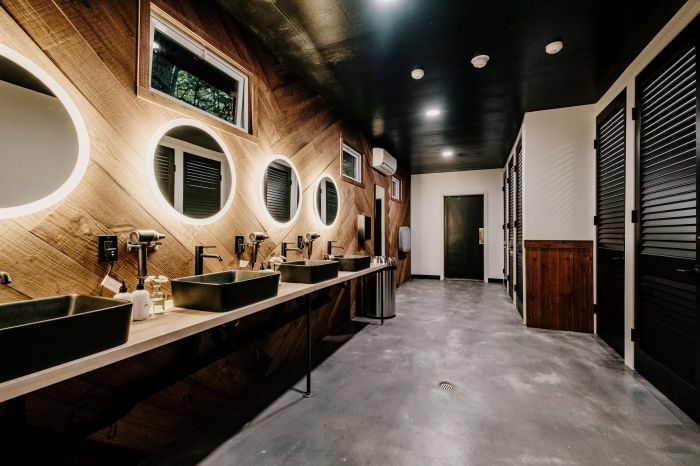 Courtesy of Lumen Nature Retreat
The one downside is the cabins and tents do not have running water or plumbing, so there is no private bathroom.
A nearby climate-controlled bathhouse offering showers and toiletries is located within a two to five-minute walk from each site, which can be cumbersome making the trek at night.
There is a designated area outside to clean pots, pans, and dishware. Towels for use are provided in each of the cabins.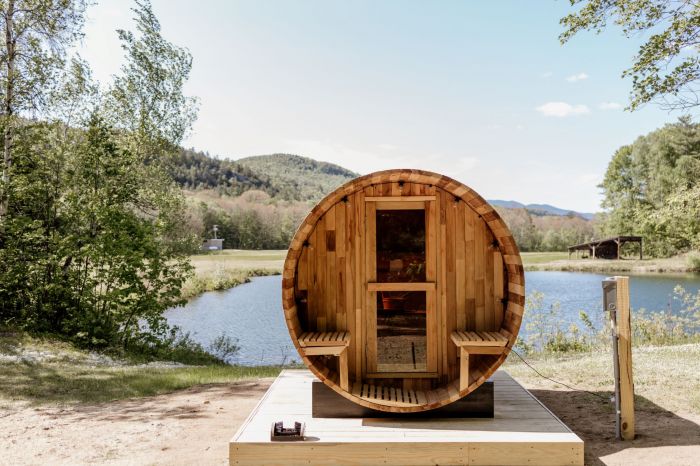 Courtesy of Lumen Nature Retreat
One other thing to note is Lumen does not have Wi-Fi. Intentionally designed to offer a true escape and encourage visitors to unplug, the property does have decent cell service, so you won't feel entirely disconnected.
A nice surprise is the optional use of two electric saunas (a Panoramic Barrel Sauna overlooking the pond and a Nordic Square Sauna near the Common Lawn) that can be reserved for 35 minutes using their Scheduling Tool online.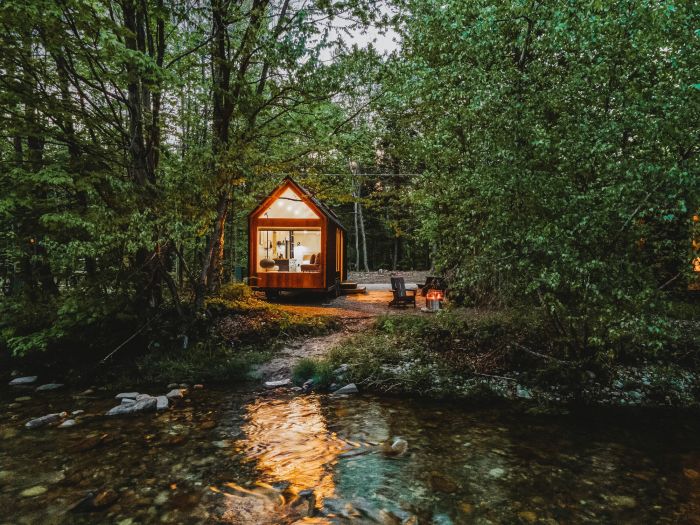 Courtesy of Lumen Nature Retreat
Also located at each cabin is a smokeless outdoor firepit for roasting s'mores, Adirondack chairs designed for relaxing, and a picnic table where you can enjoy morning coffee or dining alfresco. If you need more firewood, butane canisters for the stoves at the tents or biofuel for the Hygge cabin, there is a self-service area at the entrance to the property where you can easily purchase them.
Checking out is just as easy. On the day you are scheduled to leave, you will receive a text message with a few "check-out notes." You can simply respond "checked out" to complete the process.
Lumen Nature Retreat is located at 11 Sugar Plum Lane in North Woodstock, New Hampshire.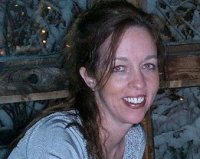 Kellie K. Speed
Kellie Speed is a freelance writer with more than 20 years' experience writing for a variety of publications, including US Veterans magazine, DiverseAbility and BestReviews. She also contributed to Moon Metro's Boston guidebook published by Avalon Travel Publishing and can be reached at kkspeed@aol.com ...(Read More)