By Bijan Bayne Dec. 26th, 2019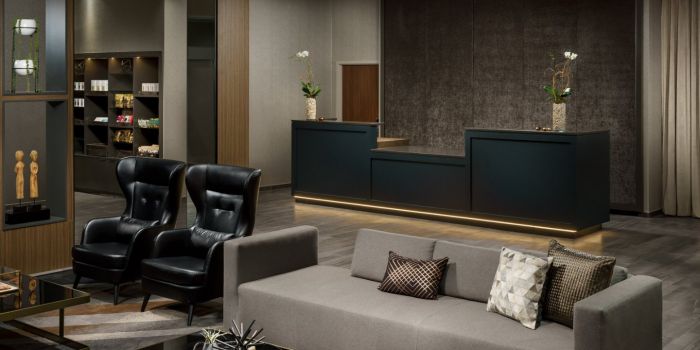 AC Hotel Chapel Hill
The AC Chapel Hill, North Carolina Hotel is a great base for touring a university city with attractions ranging from cuisines to the cosmos. Located conveniently downtown, the property boasts sleek lines and modern touches. While in town, visit the Morehead Planetarium & Science Center on the University Of North Carolina campus. Every astronaut from the Mercury through the Apollo eras trained in navigation here, as did some of the women highlighted in the feature film "Hidden Figures". The "Carolina Skies" show takes visitors on a narrated tour of the night sky. During this exhibition, noted stars and constellations are pointed out, in addition to stars in various seasons, polar perspectives, and hemispheres. You will also see the difference between distinct magnifications of the cosmos, and gain a sense of the astounding distances of some bodies and objects.
Grab a hearty lunch at Carolina Brewery on West Franklin, a prime establishment for burgers, craft beer, and televised sports. Speaking of sports, check out the Carolina Basketball Museum on Skipper Bowles Drive, a shrine to Tar Heel hoops heroes from Billy Cunningham and Michael Jordan, through Vince Carter. You'll see footage, game jerseys, signed balls, programs, sneakers and life sized imagery. It's a Blue Heaven. Back on Franklin, art buffs will enjoy the North Carolina Collection Gallery. Take a campus stroll across the street.
From the AC, it's a short walk to breakfast at Ye Olde Waffle Shop on Franklin. Afterward, shed some calories browsing Franklin's many shops & boutiques. Follow adult beverages at the AC's lobby bar, with a Pan Asian dinner at Fusion Fish, which popular local caterer Yung Nay opened in Meadowmont Village in 2018. Offerings include a sushi bar, tuna, steak, salmon, and slow cooked Char Siu Chinese ribs.
Whether your interests are athletics, academia or astronomy, Chapel Hill fits the bill, and the AC Hotel is either walking distance, or mere minutes from most of what makes The Tar Heel City special.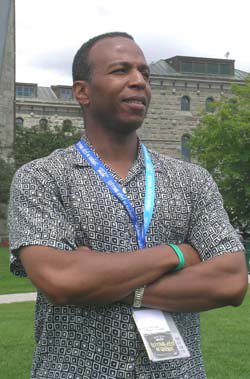 Bijan Bayne
Bijan C. Bayne is an award-winning Washington-based freelance columnist and critic. Bayne's travel articles have appeared in AAA Horizons, Family Digest, Atlanta Goodlife, Ohio magazine, Arrington's Inn Traveler, and Hotel Executive, and his book reviews have been featured in Washington Post Book World, The Boston Herald, Wild River Review, and The Crisis. He has served as a consultant for film, t...(Read More)