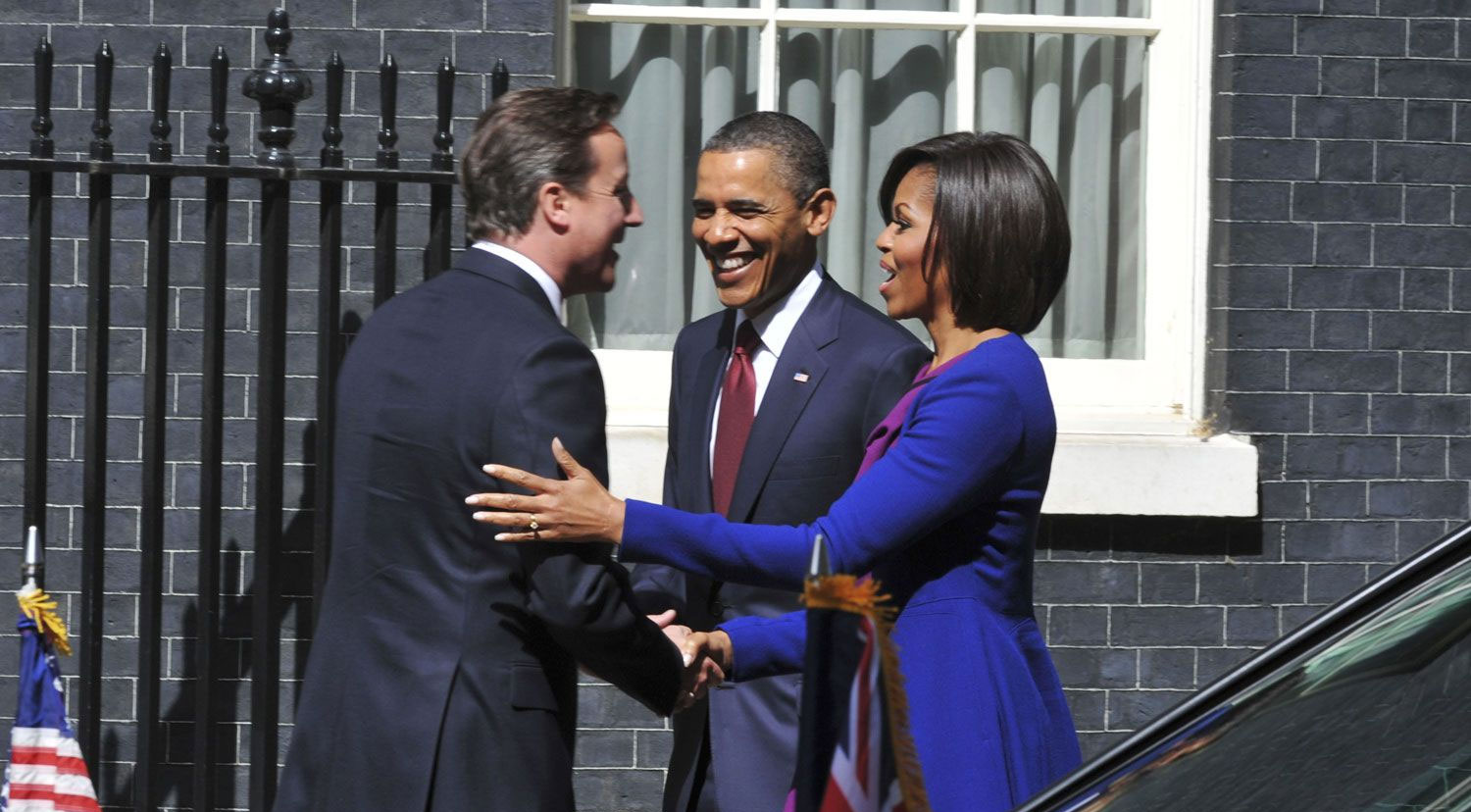 Photo Credit: Featureflash/Shutterstock.com
Presidents travel, a lot. And when the Commander-in-Chief isn't sleeping at the White House, he's cozying up in hotel rooms just like the rest of us. Unlike us however, his check-in process takes a little more work than simply presenting a credit card at the front desk, and his visit is anything but ordinary.
Beginning about two months ahead of a visit, hotel staff work with the advance team of Secret Service members who visit repeatedly within that time. As well as giving all its employees background checks, the team searches the grounds, rooms and venues extensively. Bomb sniffers are also brought in to ensure additional safety. It's usual for police officers and secret service to block the road so only guests have access to the hotel.
Aside from the extra security precautions, most presidents also have their own personal requirements and needs. However, one item always remains the same: "…many require special refrigeration equipment because they have to travel with the President's blood in case something happens," Philip Wood, Managing Director of The Jefferson Hotel told Condé Nast Traveler.
Photo Credit: Joseph Sohm/Shutterstock.com
Unlike celebs battling paparazzi to get through the lobby doors, the president usually enters through the back (sometimes through the kitchen) and is rarely ever seen. Often times he won't have the best suite offering killer views, and if he does, his blinds are closed for security reasons. Although each stay is different, regular guests are usually still able to book accommodations at the same time (albeit far away from his front door).
Though rates vary between properties, most hoteliers state that the president pays average room rates. But those dollar signs can rack up pretty quickly. According to World Net Daily, the State Department spent $272,976 for rooms at Hotel Leonardo Weimar during Obama's 2009 trip to Germany. Plus, an additional $533,585 for rooms, parking and office space at Hotel Tascshenbergpalais Kampinski in Dresden during the same trip. Of course, having the Commander-in-Chief in your city also costs taxpayers a pretty penny. In April of last year, Fox News reported that the Salt Lake City's Public Services Department spent $41,992.79 to host the president during his stay at the Sheraton.
Regardless of how he makes his way around the world, the Big Boss has to lay his head somewhere. So for fun, here is a look at four properties that have hosted POTUS, along with a few glimpses into how these men traveled:
Photo Credit: The Renaissance Blackstone Chicago
The Renaissance Blackstone Chicago
The Renaissance Blackstone Chicago has hosted 12 US presidents to date. And while some Leaders of the Free World were low key, dining on clam chowder in their suites (President Kennedy), others were less modest, traveling with a ton of luggage and staff. "According to reports, Jimmy Carter arrived to stay at the hotel with an entourage that included 164 pieces of luggage, his own valet and a chef," stated a representative for the hotel.
Photo Credit: Cheeca Lodge & Spa
Cheeca Lodge & Spa
Located in the Florida Keys, Cheeca Lodge & Spa has hosted many presidents over its 70 years of operation. The property is a regular destination for politicians who love to fish and is one of President George H. W. Bush's favorite haunts. The hotel even named their presidential suite after him. "President Bush was one of the kindest, [most] thoughtful and funniest guests I have ever met. He greeted the staff by name when he could," said Julie Olsen, Communications Executive at Cheeca Lodge and Spa, "Several times he called me up to his suite just to ask how I was doing, what interested me, if I was happy. After a meal, he would go into the kitchen and thank every member of the kitchen staff from the Executive Chef on down." POTUS also never turned down a request, including photo ops, and after each visit, sent handwritten notes to those who helped him during his stay.
Photo Credit: The Hermitage Hotel
The Hermitage Hotel
Set in a classic beaux arts building, The Hermitage Hotel has been a staple in Music City since 1910. The property has hosted 10 presidents and was the headquarters for the 1920's Women's Suffragist Movement in the South. In 1911, President Taft threw a banquet at the hotel which was open to the public for $6 a person. It was said to be one of the city's finest feasts ever. Controller and Historian Tom Vickstrom recalls that Jimmy Carter was the most unpretentious visitor and carried his own luggage (maybe he got the memo that 164 pieces was too many). Meanwhile Vice President Nixon forgot to tip the bell staff, which Vickstrom called a "mix-up." We have our suspicions. "Many residents remember when John F. Kennedy used a hospitality suite after giving a speech at the War Memorial Plaza. A group of schoolgirls got in, and excitedly tore his washcloth into mini-souvenirs," said Vickstrom.
Photo Credit: The Greenbrier
The Greenbrier
The Greenbrier has hosted 25 sitting presidents from as far back as the 1800s during Andrew Jackson's term. Previously called the White Sulphur Springs, it was Woodrow Wilson who would be the first Commander-in-Chief to stay at the new Greenbrier during Easter in 1914. "Wilson returned in December 1915 as part of his honeymoon," shared The Greenbrier's Historian Robert S. Conte. Coincidentally, one "of the chefs working on the cake for his reception…was a young Hector Boiardi who many years later would become famous as Chef Boy-Ar-Dee." In regards to President Eisenhower, Conte noted, "One of the most remarkable things about Eisenhower's 1956 visit was the lack of security (at least by today's standards). Crowds gathered right up against the railroad car when he arrived and bystanders lined the edges of the greens while he played golf."