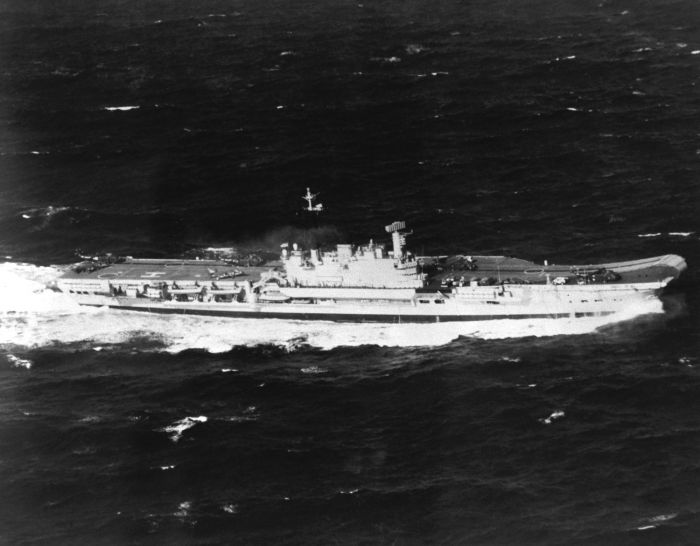 Photo Credit: WikiMedia Commons/Defense Visual Information
Originally, the HMS Hermes aircraft carrier was part of the Royal Navy before becoming the flagship of the British military's taskforce commissioned to recapture the Falkland Islands from Argentina in 1982. After its successful mission and almost 35 years later, the iconic carrier re-named Viraat will be decommissioned in June and turned into a 600-room, five-star hotel.
Planned for India's Bay of Bengal, Viraat's purchase price was only one rupee (less than a penny), but it's being renovated for around USD $118 million. The 13-story vessel will reportedly open in two years and will be home to five restaurants, a night club, swimming pools, conference rooms and luxury suites. To access the hotel, VIP guests will be flown in from the shore via a helicopter while all other visitors will be transported by speedboat.
During the raid on Argentine forces in 1982, BBC's war correspondent Brian Hanrahan, shared his now famous line while onboard, "I'm not allowed to say how many planes joined the raid, but I counted them all out and I counted them all back." This historic day and the rest of its 57 years of service will be highlighted in a special museum on board.