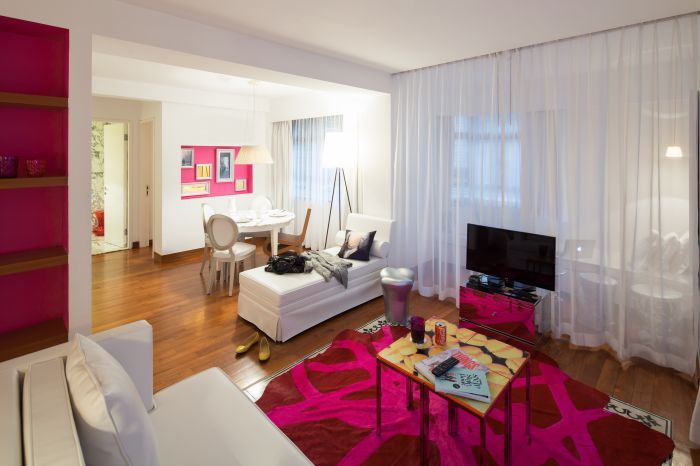 Photo Credit: J Plus Hotel by YOO
It was a telling sign that the concierge at the J Plus Hotel by YOO in Hong Kong offered to wait outside its doors to wave us down so we wouldn't miss it (which we did anyway, three times.)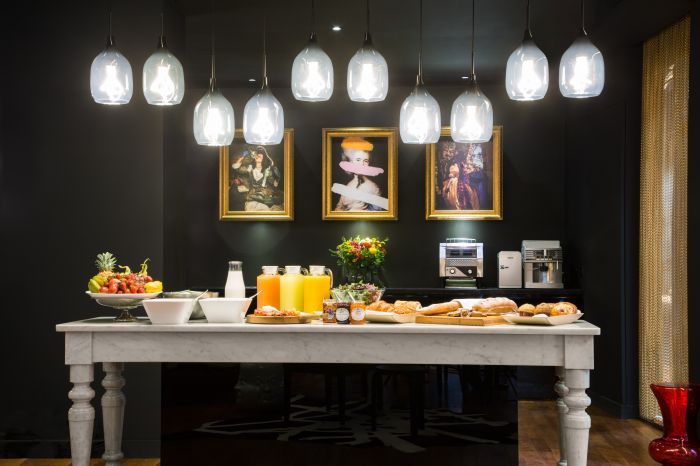 Photo Credit: J Plus Hotel by YOO
After all, this artsy jewel box of a hotel is intentionally sequestered away on a side street in Causeway Bay, which happens to be one of Hong Kong's most vibrant and bustling areas. That said, once you locate its sleek black entrance, you will feel like you have stepped into an upscale lodging in Manhattan, or Seattle, or Copenhagen even. It is hip and urban, filled with bold art, a world away in sensibility from the classically pristine marquee hotels (Conrad, Island Shangri-La, Ritz-Carlton) that anchor this sophisticated former British territory.
J Plus Hotel by YOO—which underwent a significant revamp in 2014—is one of a cluster of modern luxe YOO hotels around the world; the others are in Rio de Janeiro, Boracay in the Philippines, Phuket and in Thailand, Bali and in the British Cotswolds. The imprint of visionary French designer Philippe Starck is all over the award-winning 56-room, 23-story hotel. Take for example, the cheeky seating in the lobby, where guests will find a chair vaguely reminiscent of a rickshaw, another shaped like an outstretched hand, with vivid primary colors and swirls of graffiti throughout.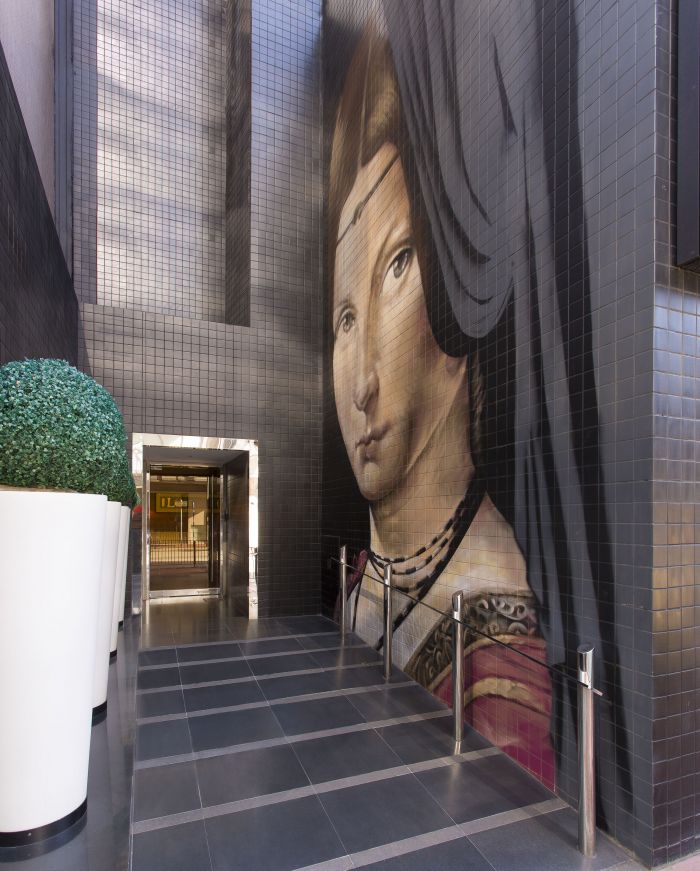 Photo Credit: Kavita Daswani
But the very definite aesthetic is not the main reason leisure travelers from all over the world stay here (on our recent visit, we heard a cacophony of European languages). More so, it is the convenience: access to the admirably efficient Mass Transit Railway (MTR) is a three minute walk away; in the immediate vicinity are late night noodle shops, a popular vegetable market, an American steak house, a natural frozen yogurt place. Keep walking, and you'll end up at popular shopping centers like Times Square, home to major brands like Chanel and Salvatore Ferragamo. Also nearby is Lee Theater, a former Beaux Arts-style cinema and performing arts venue that was gutted to build an entertainment and retail venue, where must-visits include a flagship store for MUJI, the vastly popular Japanese lifestyle brand that is often likened to Swedish behemoth Ikea.
I was in Hong Kong in early April with my husband and two tween/teen sons to reconnect with family. It is the place of my birth and upbringing—I lived there 'til well into my 30s. Every time I return, the rapid changes to the city surprise me: if on a trip to Hong Kong you love a restaurant or cafe or bar, enjoy it as much as you can: it's likely on your next trip, it will be gone.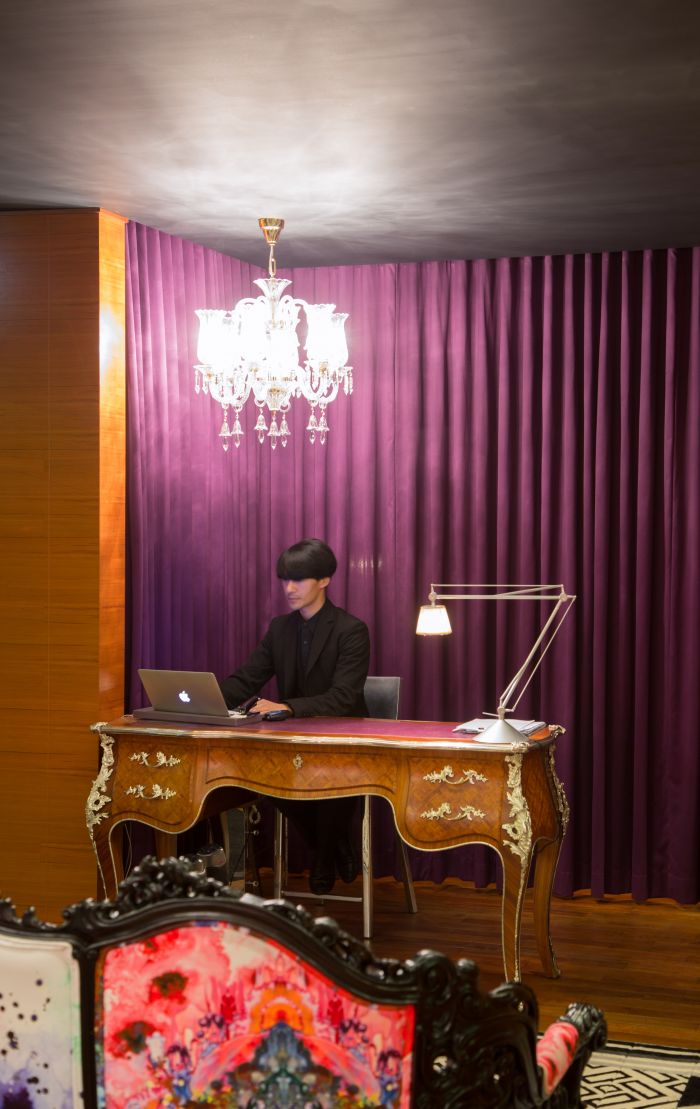 Photo Credit: Kavita Daswani
A stay here suited us perfectly: the 780-square-foot suites are spacious enough for families, a rare thing in this dense city. In addition to a separate bedroom with a queen bed, we had a fully equipped kitchenette, living area, a dining table that sat four; the hotel had set up a pair of slender beds for the boys behind a gauzy white curtain at one end of the living space.
Given the narrow footprint of the building, don't expect a plethora of facilities: the small gym has a couple of machines, a yoga mat, a Bosu ball. The hotel has no official restaurant or coffee shop. But it does keep its guests fed. Included in every stay is the continental breakfast spread: pastries, cold cuts and cheeses, juices, boiled eggs, arrayed on a slab of a white marble table in the lobby. After breakfast is cleared, staffers leave refreshments like mini-muffins out all day, alongside the espresso machine and tea offerings. Come 6 p.m., help yourself to complimentary wine. A number of the trendy eateries nearby will also gladly deliver.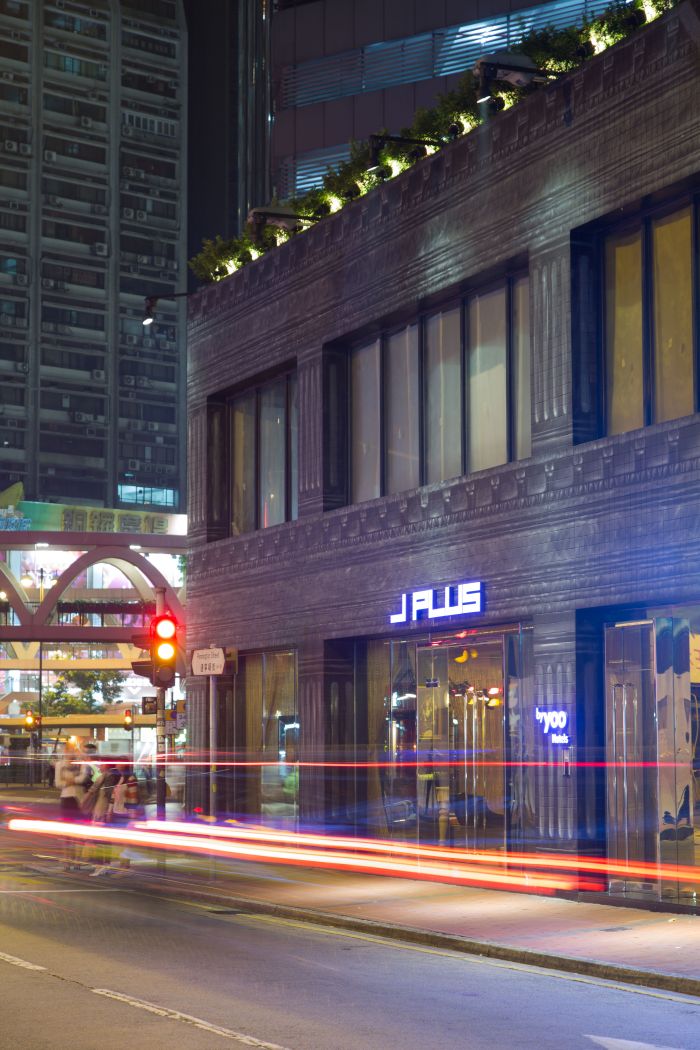 Photo Credit: Kavita Daswani
It's this sort of welcoming accessibility that appears to be increasingly important for even high-end travelers. The outdoor 'Chill' lounge on the second floor might be a great place to lounge, but adjacent to it is a quartet of washer-dryers for guests who want to discreetly do their own laundry: a boon in a city where it can cost $12 to a launder a pair of underpants at a posh hotel. Also, don't worry about those exorbitant roaming charges: upon check-in, the concierge will hand over a Wi-Fi enabled phone with a local number for use while in town. Not only is the use of it complimentary, but so are calls to a number of countries (the US being among them).
Rooms start at around USD $150