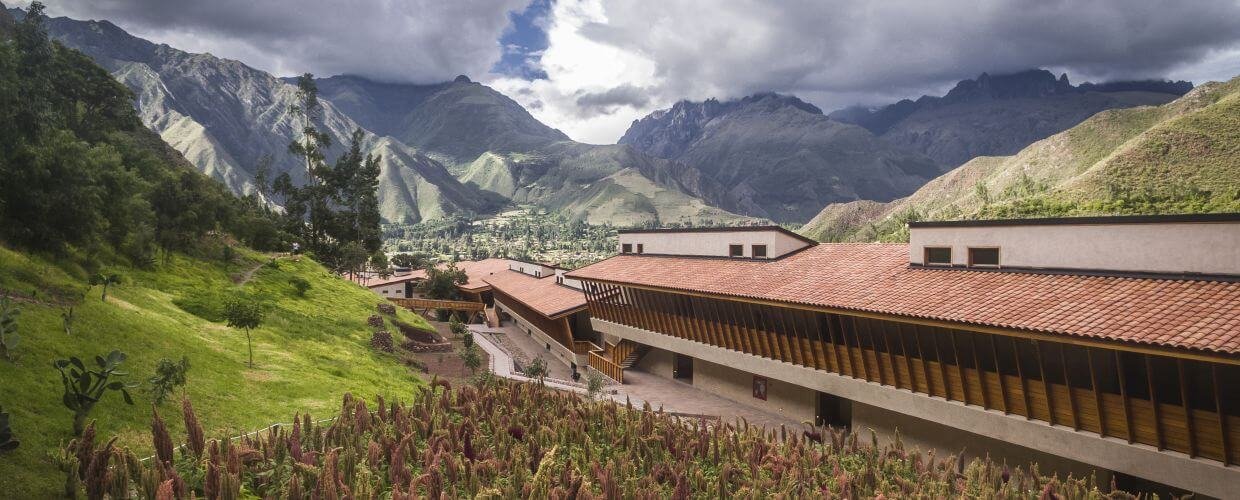 Photos Credit: Explora
Peru is one of those wow-worthy countries. From bright blue and yellow macaws soaring over Amazon treetops to Machu Picchu's lush, majestic views, Peru is a paradise for adventure and awe seekers. There's likely no better hotel group than Explora to have an impressive property within the 37-mile stretch of the Río Urubamba Valley, known as El Valle Sagrado (The Sacred Valley). Hundreds of challenging trails high in the mountains, untouched towns filled with elderly women wrapped in traditional, colorful shawls and countless archeological sites make the valley a destination itself. Making Explora my home base while I explored the Sacred Valley unquestionably made my stay even more breathtaking.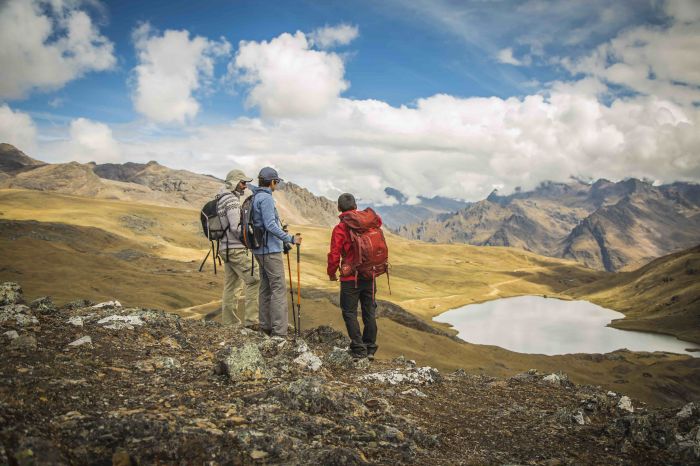 After a two-hour ride from Cusco, we weaved up and down a narrow dirt road, passing corn fields and simple homes in Urquillos, one of the Inca's largest fertile farming grounds. Then Explora Valle Sagrado came into view: a stunning, modern wood structure overlooking farm fields, rolling hillsides and spectacular snow-dusted mountains. Two alpacas (the local lawnmowers) glanced at us and continued to chew on grass, unimpressed. But I immediately knew I was in a serenely magical place. The 67-acre property took 12 years to find and open, a timeframe not atypical for Explora, which has made it a mission since 1993 to pinpoint the perfect South American destinations for connectivity, isolation and views. Visible Incan platforms right next to the terraces and piles, sit at the entrance of the hotel. The spa, the Pumacahua Bath House, is a stone edifice ruin from the 17th century which has been meticulously restored. Explora worked with the Peruvian Institute of Archaeology in order to preserve the area's ancestral and cultural heritage. The main lodge, arranged in four long bays that house 50 rooms, is an understated architectural marvel. Four types of light-colored wood (copaiba, pumaquiro, zapote, and huimba) construct the entire structure, from the window panes to the elegant, but massive poles in the two-story main lobby and library. The result is an aura of holy awe, an ideal complement to the cultural grounds of the property.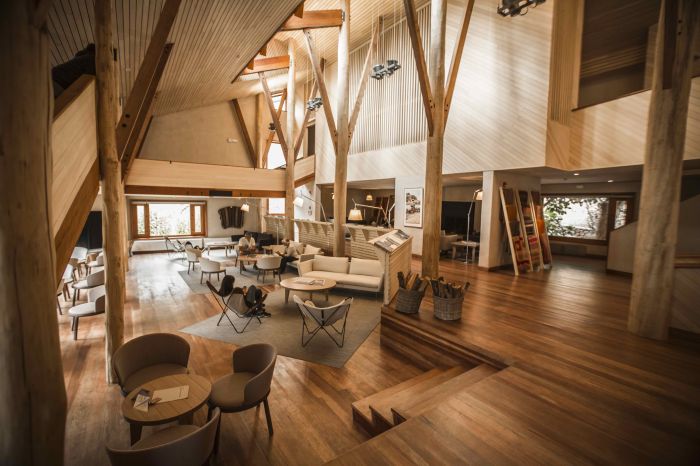 Though any guest could lounge around the property for days on end (I could), Explora Valle Sagrado's lineup of 27 explorations is best for the athletically fit outdoors enthusiast. Daily biking, hiking and sightseeing activities are offered mornings and afternoons, ranging in difficulty level from fairly easy strolls to intense ascents. As a marathon runner, I couldn't be happier to partake in the toughest offerings with altitude training built right in, and I signed myself up for grueling 6:30 a.m. hikes which consistently featured ruins, unmatched scenery, and locals still donning long braided pigtails and the traditional monteras hats. Explora's guides are as much a feature of the excursions as the excursions themselves. Explora developed its own School of Guides, which takes prospective guides through a bootcamp of training covering history, geology, astronomy, physical therapy and more. As the Explora website states, "Training must be perfect." All four of my guides were gregarious and curious, captivated as much by the surroundings and centuries of history as I was. Each night, guides met with guests in the main lodge and went over options for the following day, describing the terrain and highlights of each trek. This personal approach gives guests a "build your own adventure" feel, and my travel companion and I often had just the guide with us to explore for the day.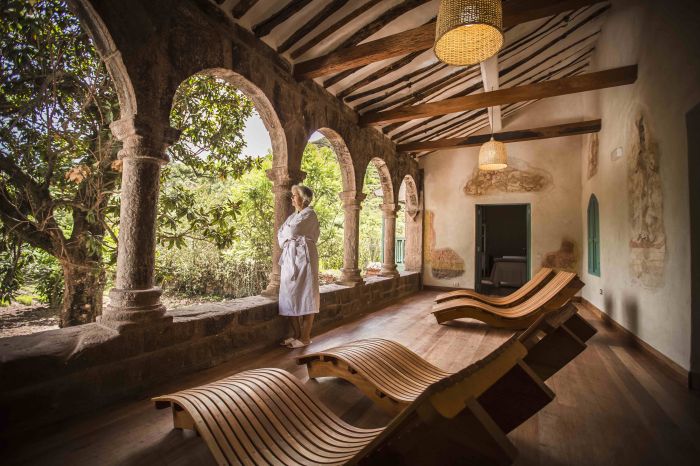 After intense mornings of huffing and puffing up the Sacred Valley's rugged terrain, it was a delight to return to Explora Valle Sagrado's serene location. The spa is a must-do for several reasons: the cobble stone archways and walkways are timeless, the pool with its elegant wood lounge chairs is excellent, and the dry and wet saunas soothes exhausted bodies well. A candlelight massage, accompanied by a wood stove fire of eucalyptus wood, was my favorite post-hike indulgence. After the spa, I knew dinner would cap off another splendid day. Regional Peruvian cuisine was beautifully presented by Chef Rodrigo Naranjo nightly and with flair.
My favorite properties that I yearn to return to are ones that combine exploration and excellence in untouched, remarkable places. Fortunately, the Sacred Valley now has an Explora, and I can't wait to return again.