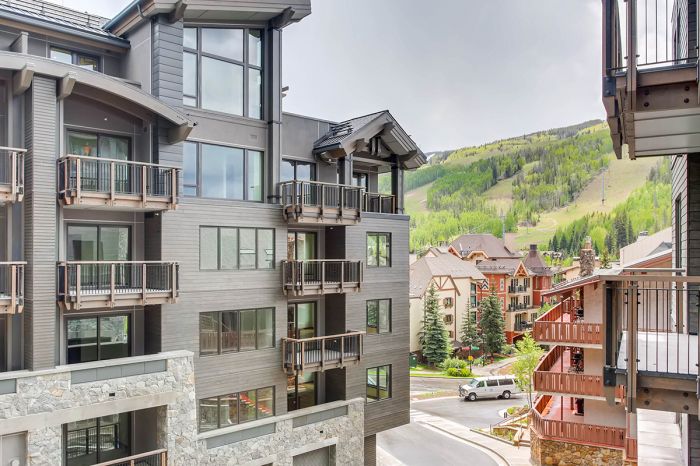 Photos Credit: The Lion Residences Vail
Lionshead at Vail, Colorado is a hub of activity year-round. Whether hiking through town in your ski boots to hit the slopes in winter or gearing up for a kayaking trip during the summer, there is always something to do in the mountains. It is rare to find new builds in this illustrious part of the state, as most accommodations are renovated for contemporary updates from original buildings. But The Lion Residences is one such new, from-the-ground-up build that has the town of Vail excited for a fresh luxury condo complex.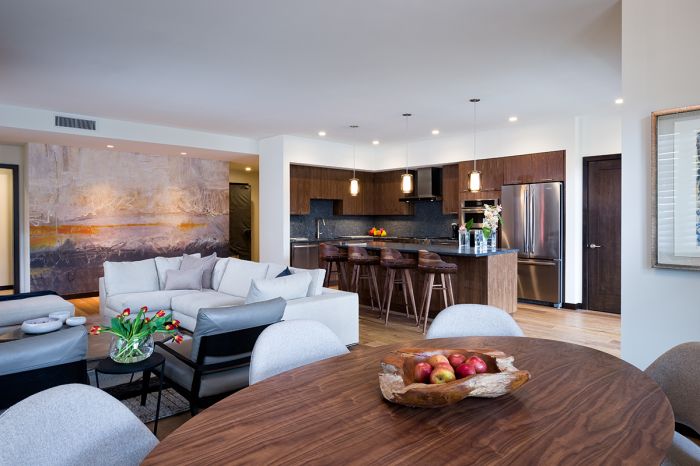 Located steps from Lionshead, the new footprint is home to one to five-bedroom alpine modern condos. Luxury finishes start with the key-access door lock—no need to keep track of a key card or room key, which is especially great for families traveling together. Underground parking is plentiful and easy to find. For larger families, there are at least two bathrooms, even in studio residences, allowing for Mom and Dad to have a peaceful wing to themselves, while the kids enjoy a pull-out Tempur-Pedic mattress in the living room. Washers and dryers make for an easy stay, whether drying ski clothes or swimsuits.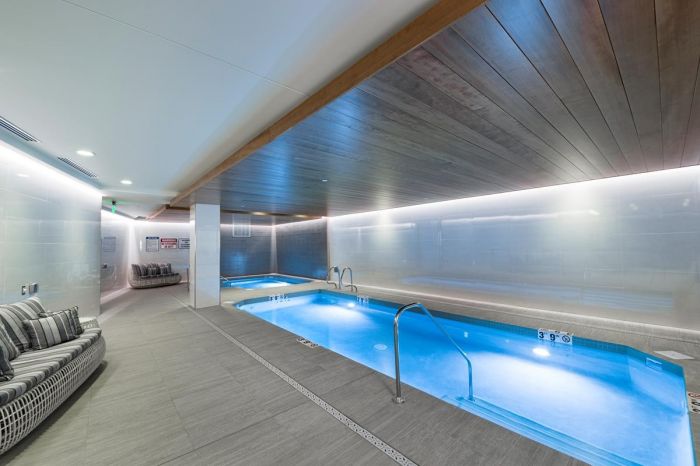 An oversized, saline water hot tub can be found in the main courtyard, while an infinite current lap pool and hot tub are found indoors. Nearby, a fitness center and steam room are the perfect places to relax at the end of the day. Guests and owners alike have access to oversized ski lockers (complete with boot warmer technology) and a ski valet service is on-hand.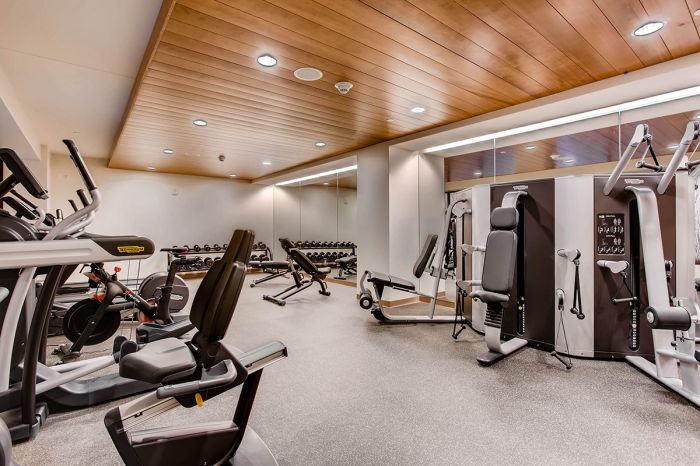 "We are thrilled to offer access to the newest luxury residential development in the Vail Valley," said East West Destination Hospitality Marketing Partner Peter Dann. "Guests can enjoy a fantastic vacation with the best amenities and the highest levels of service in the heart of Vail."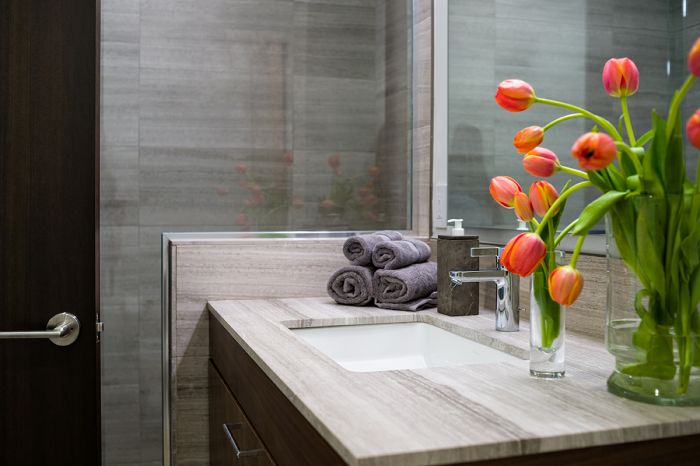 Even before arrival, I was struck by the elevated service. Ben Jarrell, the facilities and front desk supervisor, checked in for our arrival via e-mail, touched base as we drove over Vail Pass and personally greeted us on site. A guest tour ensued, making sure we were provided for on property and knew of the plethora of amenities. On-site and "at your service" Ben made himself available to us for anything during our stay which was an excellent personal touch.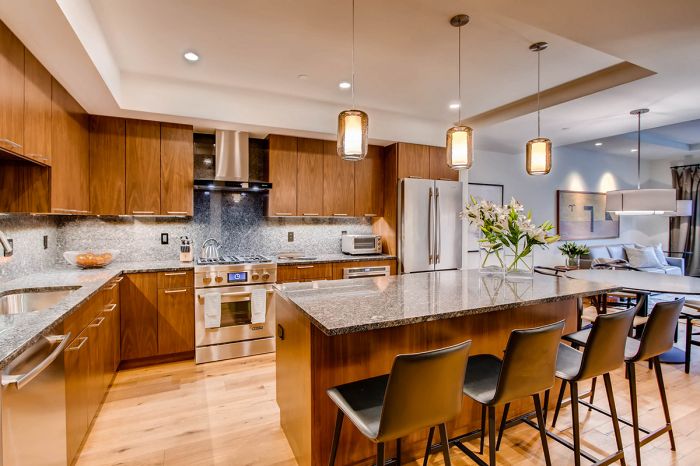 A new build with luxury, alpine décor, new finishes, high ceilings and private balconies makes for an excellent stay in the Vail Valley. Whether purchasing a condo or renting for a vacation, The Lion Residences is a comfortable and luxurious stay in the mountains of Colorado.