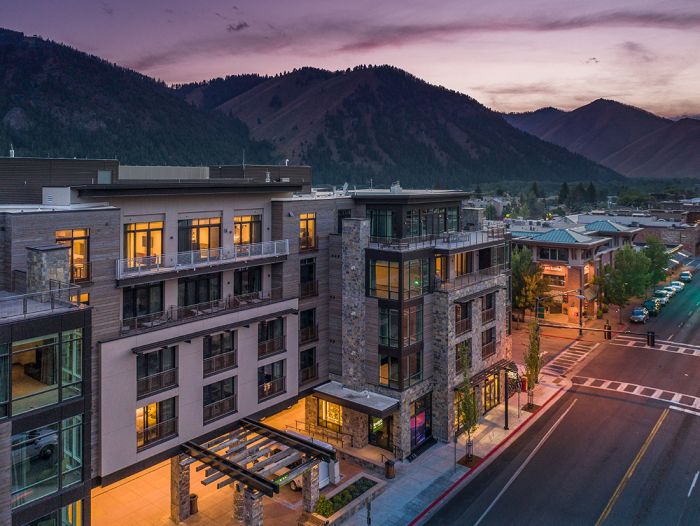 Photos Courtesy of Limelight Hotel
Actors, musicians, celebrities and multi billionaires know the best "secret spots" where the small town feel and tranquil sense of place and pace make them feel anonymous and at home, away from the hustle and bustle of megametropolis life without giving up luxury amenities or dining opportunities. One such city is Ketchum, Idaho, and you might even see a few of them walking along main street, biking down the Wood River trail, or skiing the slopes in the winter.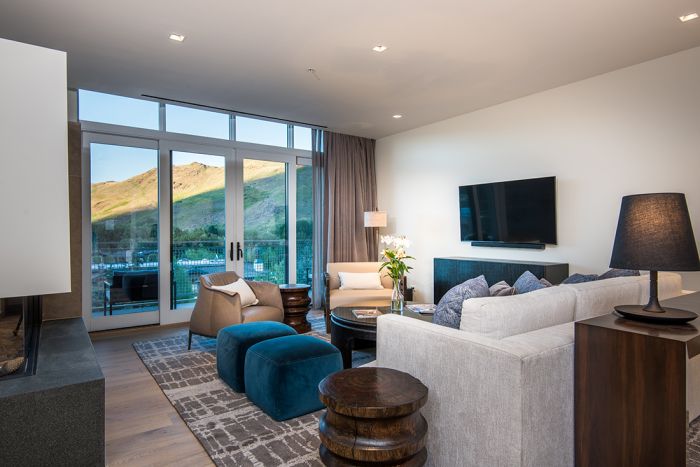 The residences offer comfortable living spaces
The Limelight Hotel is currently the tallest structure in the city, coming in at a whopping five stories. The luxury boutique hotel boasts a great location, family-like atmosphere, residential accommodations and ownership opportunities. A living room style lobby has become a local hangout as much as a visitor's favorite spot, with central fireplace, chic furniture and pleasant place for conversation or meeting up before going out on the, albeit little, town.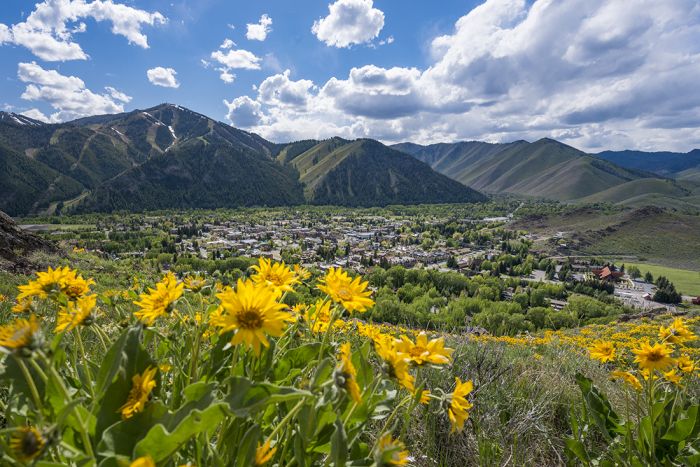 Beautiful view of the town
Extremely walkable, Ketchum may be small but is mighty on character. Boutique shops, fine dining, casual dining, and outdoor activities abound. Steps from the hotel, The Village Market is a great place to stock up your in-room fridge with local wines, snacks, and staples for your stay. The bike shop located on the porte-cochere is an easy access point to miles of trails alongside the river or meandering through town via bicycle.
Raspberrys restaurant is a must-visit while in town. The sister-owned subterranean restaurant is as big on décor as it is on flavor, the eye-popping pinks, lime greens, and sky blues accented with crystal chandeliers, black-and-white tiled floors and equally vibrant aromas coming from the kitchen. Creating mouthwatering magic from seasonally inspired ingredients, I thought the chef-owned restaurant had me seeing double. Nope—turns out the sisters are twins. I ordered a Watermelon Julius, a delicious combination of watermelon juice, ginger, evaporated milk and coconut milk. It went perfectly with the street taco special and a nearby table told me next time to enjoy the Chili Rellenos or the BBQ Brisket sandwich. House-made desserts like Oreo cake, Snickerdoodle cookies, and homemade ice cream will satisfy a sweet tooth.
Another must-try while in town is a hop skip and a jump, or stumble depending on how much you imbibe, from the hotel: Warfield Distillery & Brewery. The on-site 10 barrel brew house and still cranks out delicious gins and vodkas, specialty spirits, organic malts and coming soon: whiskey. A rooftop terrace overlooks the town with the mountains in the background.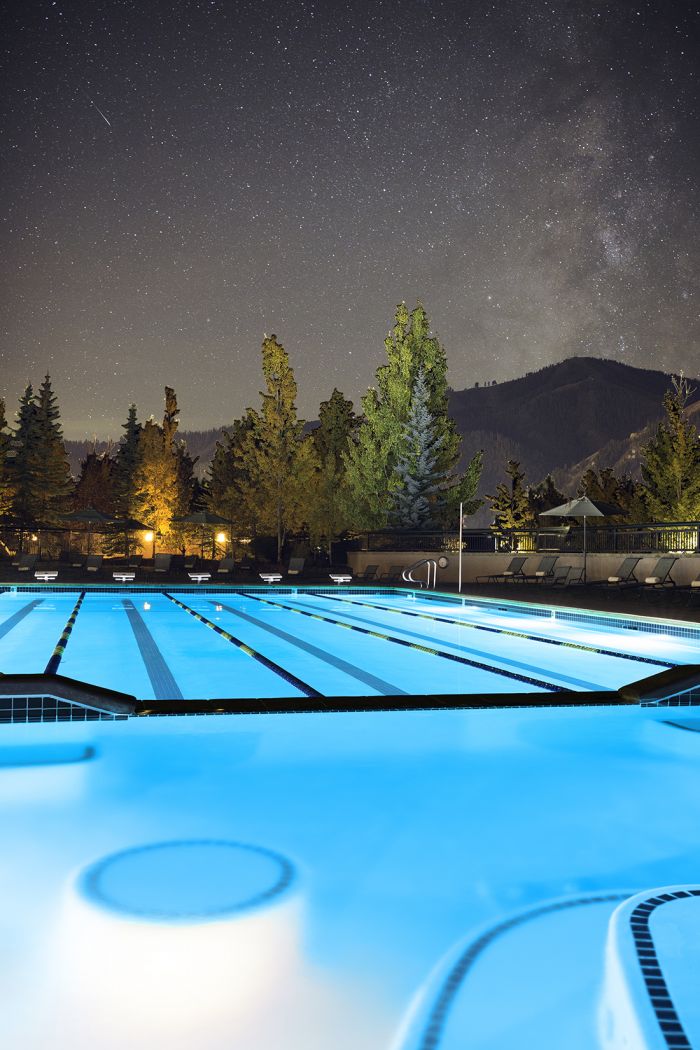 Courtesy of Zenergy
Included in the hotel stay at the Limelight is access to Zenergy, an impressive fitness and wellness center. The sprawling gym is home to 7 trainers, three floors and 50,000 square feet of health and wellness luxury. A lateral trainer simulates skiing for pre-season training, while two indoor tennis courts provide year-round tennis opportunities. Visit the juice bar for fresh squeezed drinks and smoothies, or a quick healthy bite from local caterers. The boutique features both lululemon fashions and a signature Zenergy line of apparel. An indoor pool sits at a comfortable 87 degrees, while the outdoor, salt water pool is open 365 days of the year. An impressive mountain backdrop to the pool might have you neglecting your laps. Himalayan sea salt walls can be found throughout the spa, with treatment rooms, Pilates and yoga studios also amongst the offerings.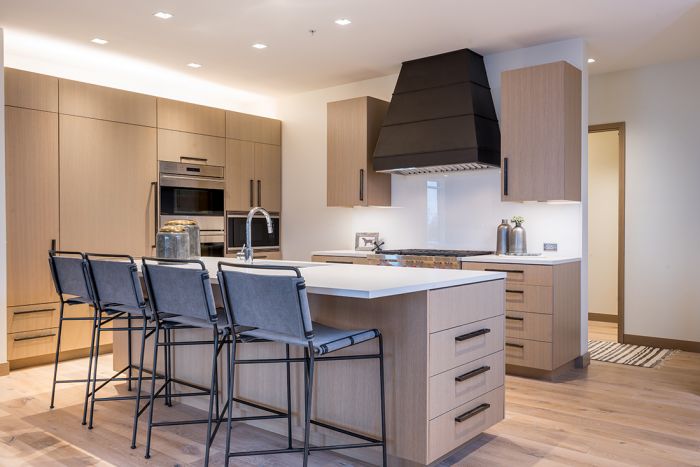 Impressive full kitchens at the residences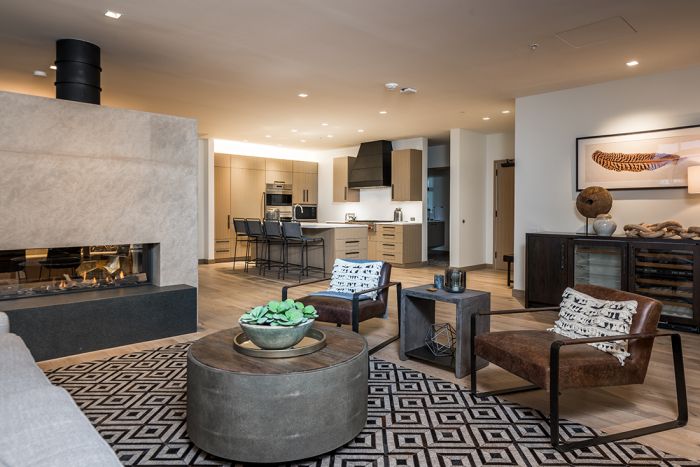 Residence living room area with fireplace
Limelight Hotel is home not only to comfortable hotel rooms, but stunning private residences. A flowing floorplan affords guests three bedrooms, large walk-in closets, and a dining room for up to 8. The full kitchen is perfect for cooking a meal in, and beside the fireplace centerpiece is a great way to spend the end of the day. Views of the valley beyond from the highest vantage point in town do not disappoint.
Ketchum, Idaho is full of surprises, including direct flights from several US cities. From pristine sunrises to starlit nights, outdoor activities and luxury opportunities, this Sun Valley hidden gem is an ideal spot to relax, rejuvenate, and refresh. Visit www.limelighthotels.com for rates and reservations.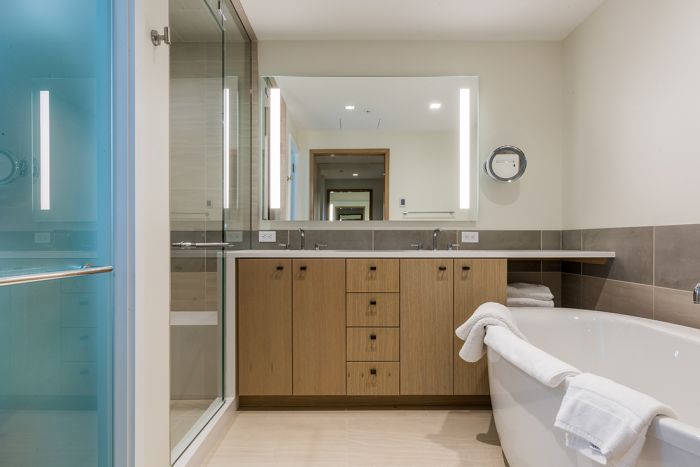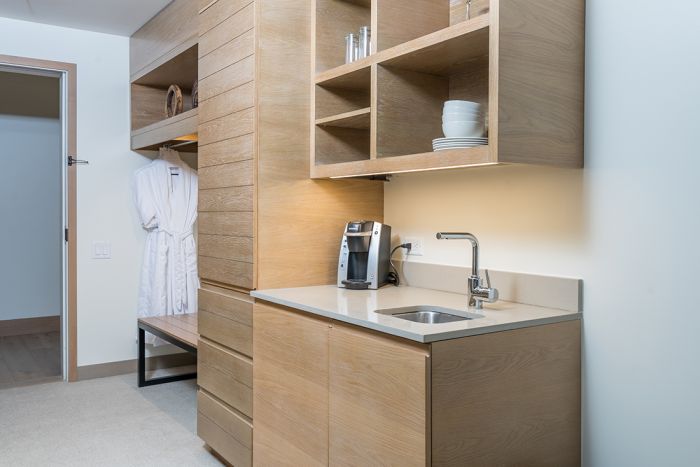 Hotel rooms furnished with wet bar areas and fridges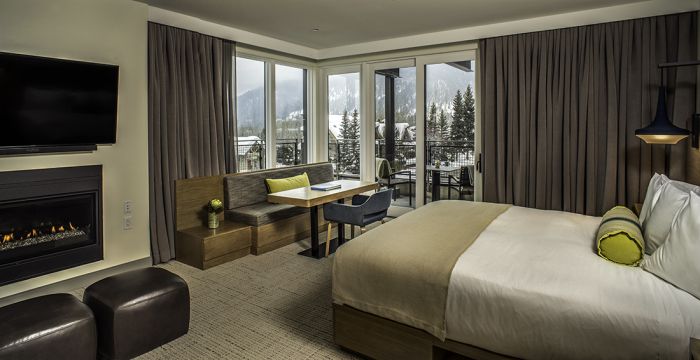 Courtesy of Limelight Hotel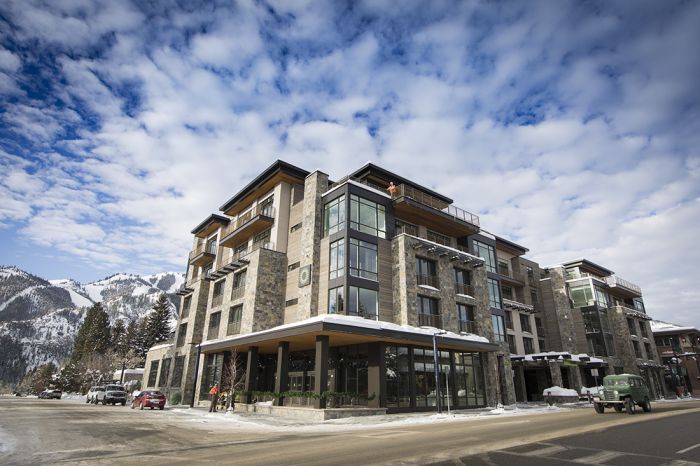 The Limelight Hotel in Ketchum, Idaho
Soaking tubs and lots of counterspace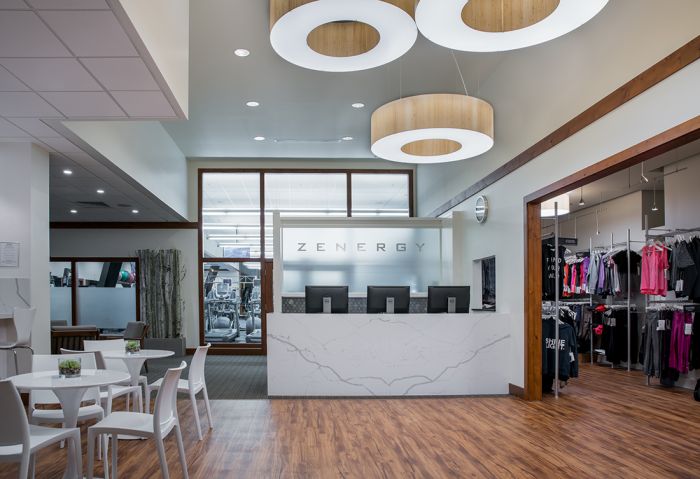 The lobby at Zenergy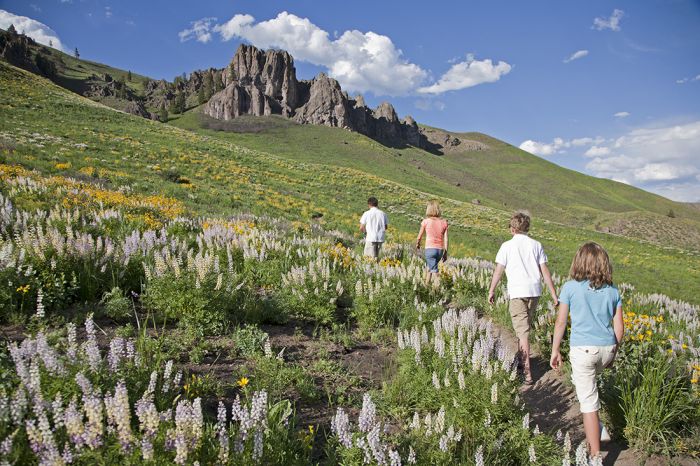 Outdoor hiking trails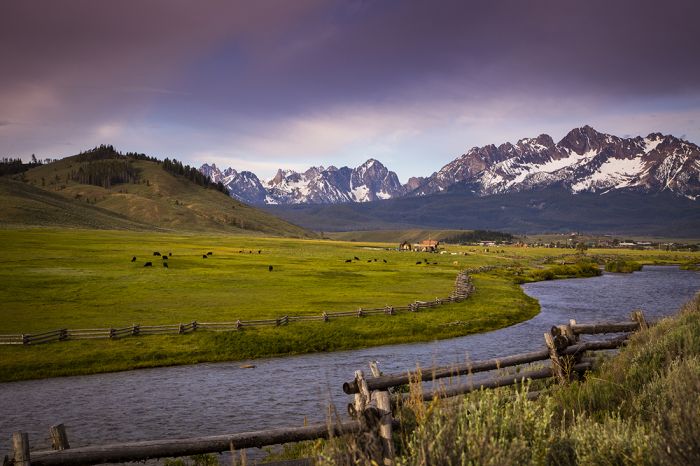 Beautiful wide open spaces.