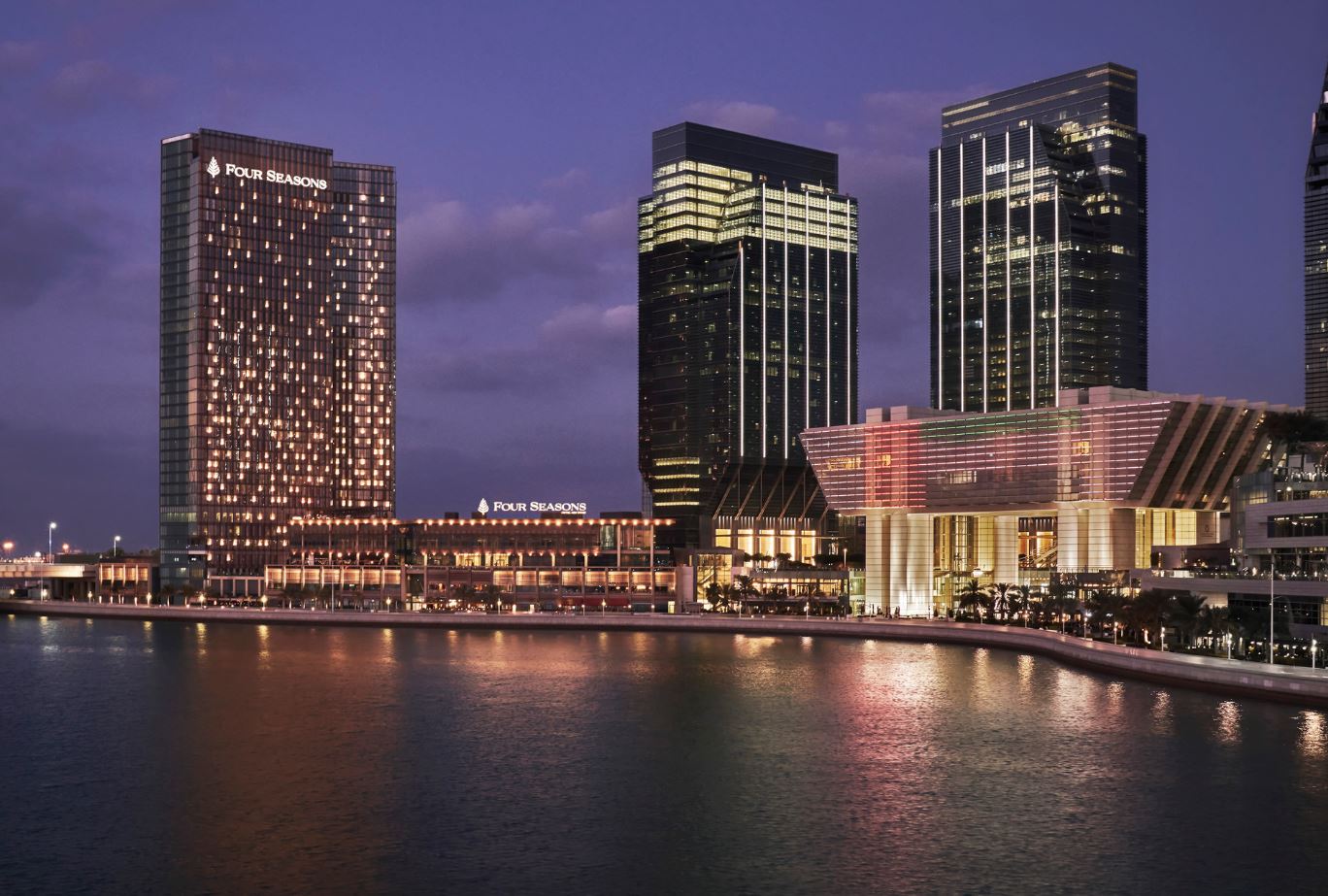 Photo Credit: Horan,Christian / Four Seasons
When recently invited to the Four Seasons Al Maryah Island for a staycation, I was only too delighted to accept. Having visited many of the dining outlets over the years, I had never had the chance to spend a night at the sophisticated modern property. Also, while the capital city of Abu Dhabi offers several modern city hotels, none are as impressive as the Four Seasons. Connected to the upscale Galleria Mall, and nearby to Cleveland Clinic, as well as the main island, the hotel provides a luxurious location to explore the city from. Located a thirty-minute drive from Abu Dhabi International Airport (and a 95-minute drive from Dubai International Airport), we were impressed by the contemporary details of the light-filled lobby, including Arabic inspired artwork and fresh flower arrangements.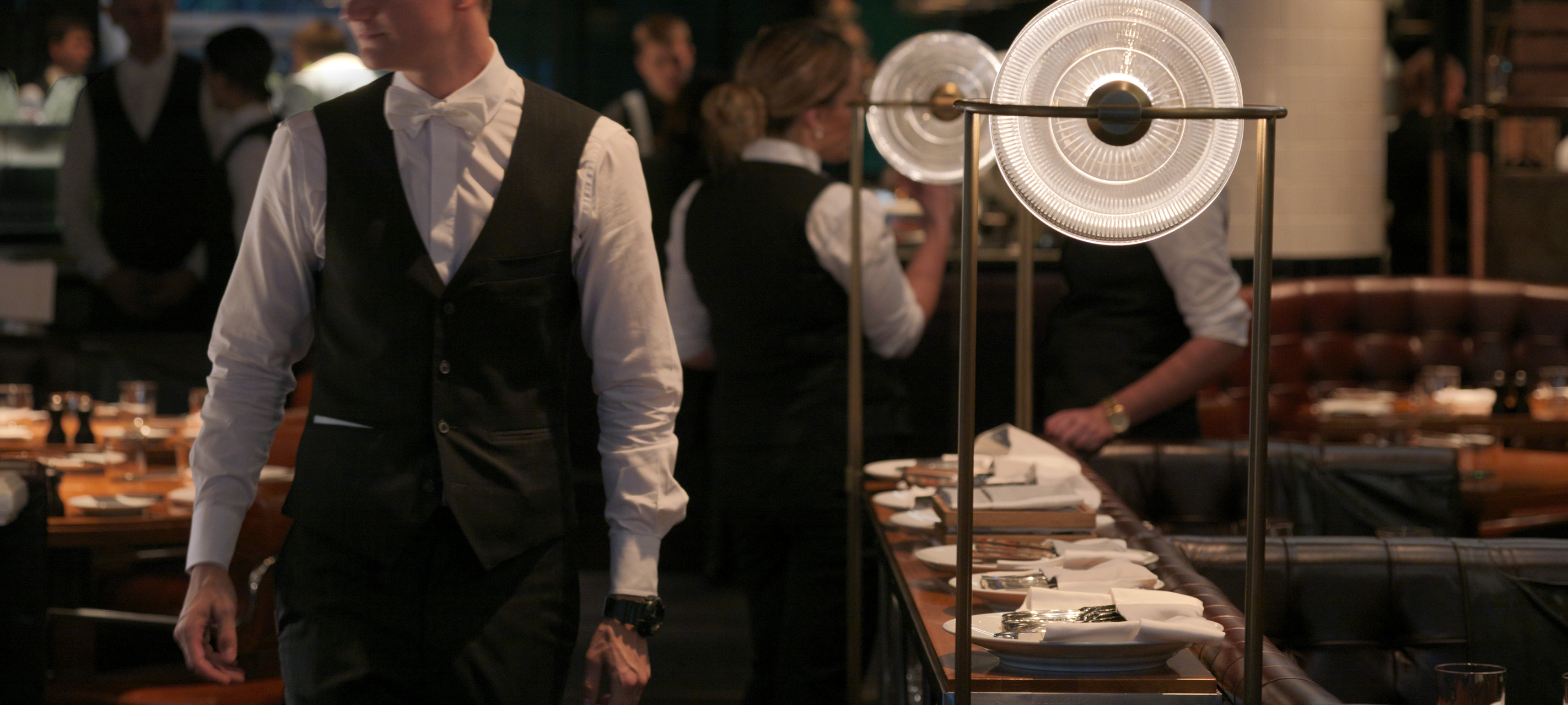 Photo Credit: Thuysbaert, Paul/Four Seasons
While there are a number of dining options within walking distance or a short cab ride away, the Four Seasons showcases three main restaurants: Butcher & Still, an American-style steakhouse with an elevated approach, Crust, the all-day dining restaurant and Café Milano, the second location of an award-winning venue started in Washington D.C., with Italian inspired cuisine and a particularly lovely terrace (best enjoyed during the colder months of the year). The hotel is also home to three lounges: Al Meylas, directly off the lobby and home to a memorable afternoon tea, Zsa Zsa, the signature cocktail bar with small, seasonal bites, and Eclipse, a terrace lounge located on the third-floor pool deck, which offers spa-like cuisine. As we expected for a property of this caliber, in-room dining is available 24 hours a day.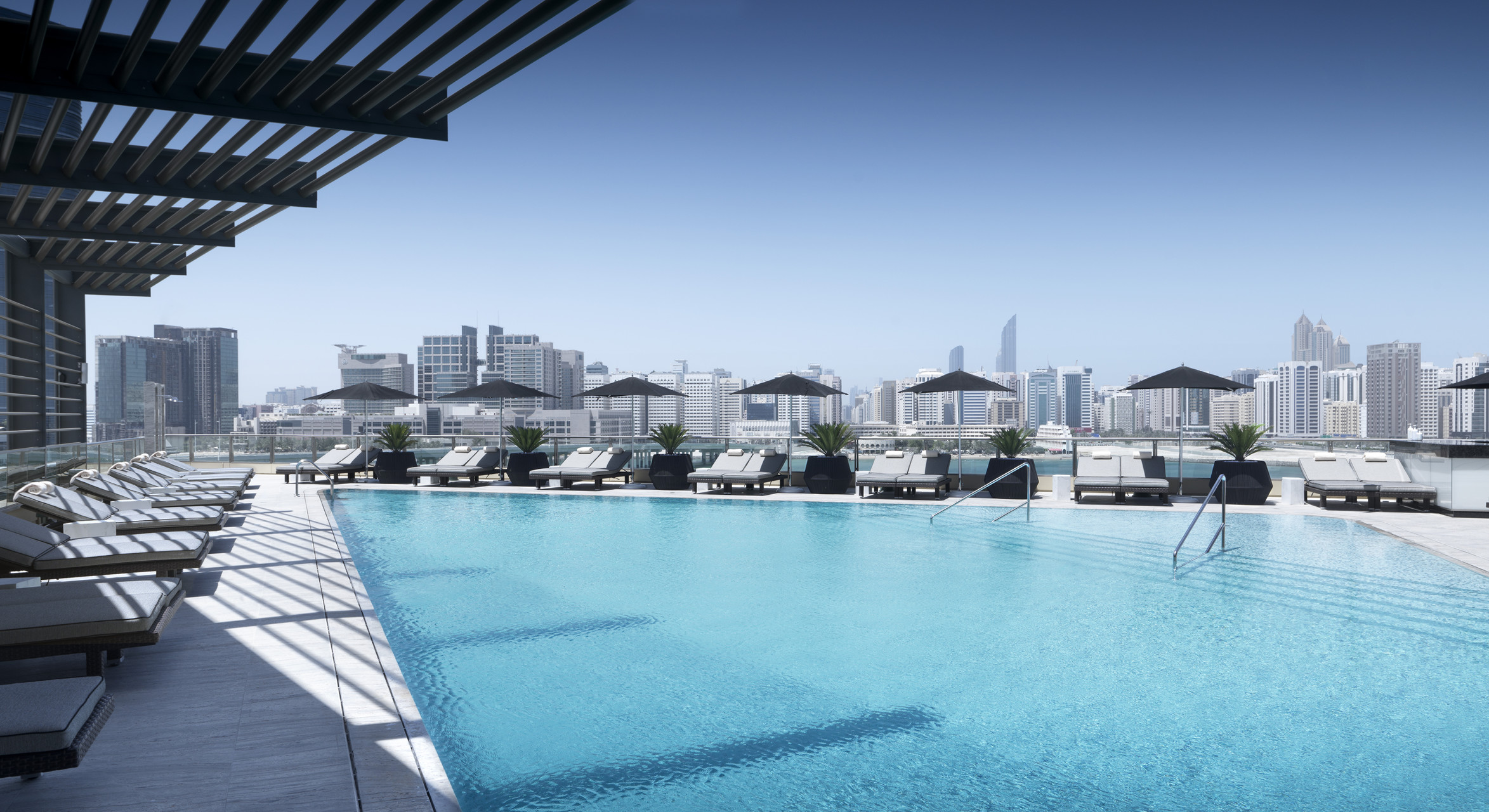 Photo Credit: Thuysbaert, Paul/Four Seasons
Even as a well-seasoned traveler, I was still impressed by the host of amenities to explore. Located on the third floor, the Four Seasons Abu Dhabi is home to an outdoor pool, which maintains full sun through the day. There is also a well-equipped, modern gym and ladies-only gym with state of the art cardio and weight training equipment.
One of the highlights of my visit was a visit to the onsite spa, Dahlia Spa. With soothing heated chairs, a sauna, whirlpool, hammam, and thematic shower, I was glad I had arrived early to make use of all of the facilities. With monthly specials, highlights include the 'Dahlia Spa Experience,' a three-hour set of treatments, although I was quite happy with the Moroccan hammam experience I booked. Traditional spa offerings such as a variety of massages and facials can be found, and Swiss Perfection cellular treatments and Sodashi organic therapies are also available.
Photo Credit: Thuysbaert, Paul/Four Seasons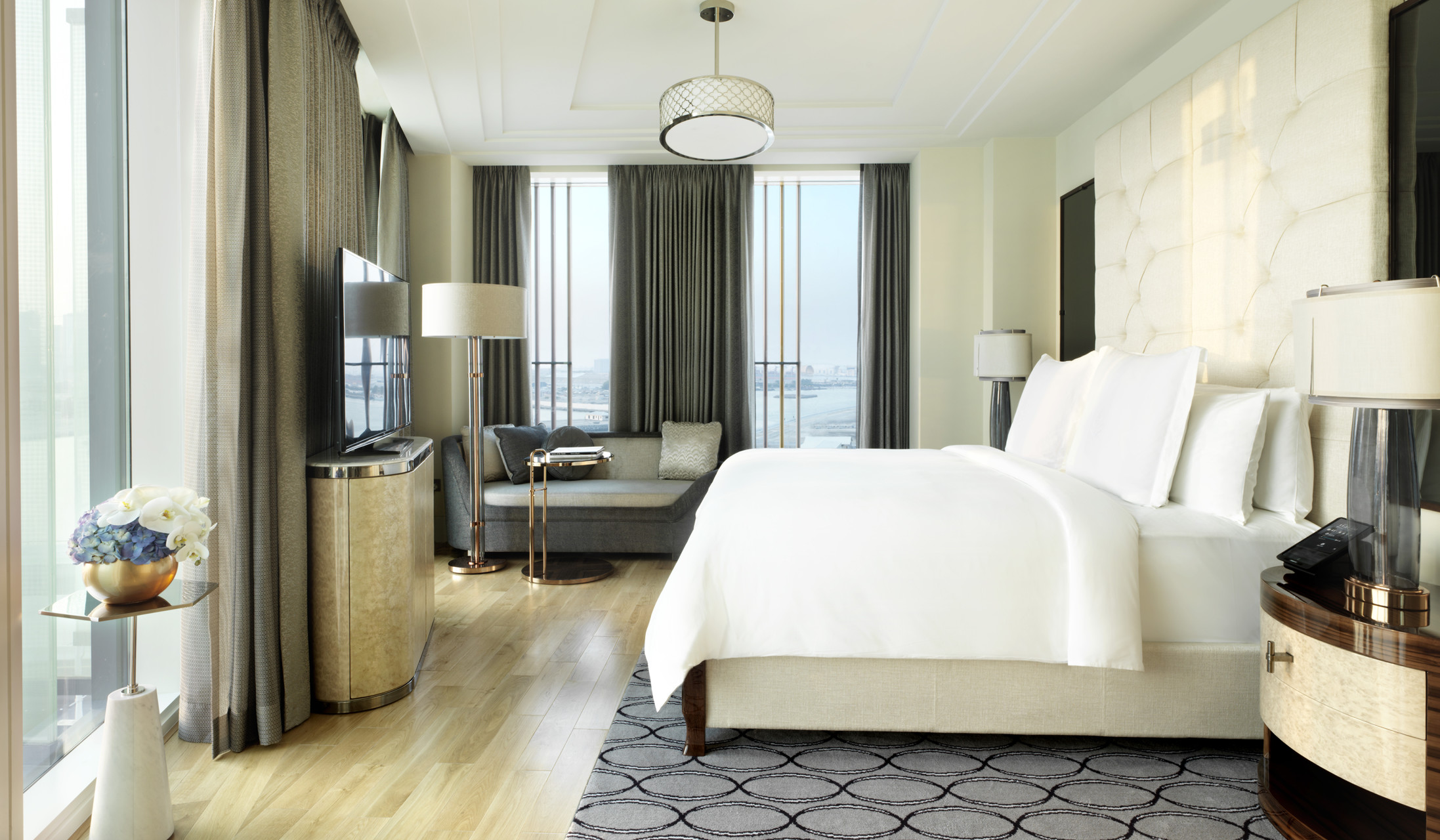 Photo Credit: Thuysbaert, Paul/Four Seasons
Booked into a suite, we found our room to be spacious and designed with a modern traveler in mind. All of the rooms have views overlooking the waterfront, with plenty of natural light and desk space which allows for both dining and work. Standard rooms come equipped with a separate bathtub and shower, 55-inch flat-screen TV, a Nespresso coffee machine, kettle, stocked mini-bar (alcohol can be removed upon request), in-room safe, and free wifi. For those traveling with families, interconnecting rooms are available on request. The connected bathroom is spacious and comes with a private water closet, cozy bathrobes, slippers, double vanity sinks, a TV within the vanity mirror, and Guerlain toiletries.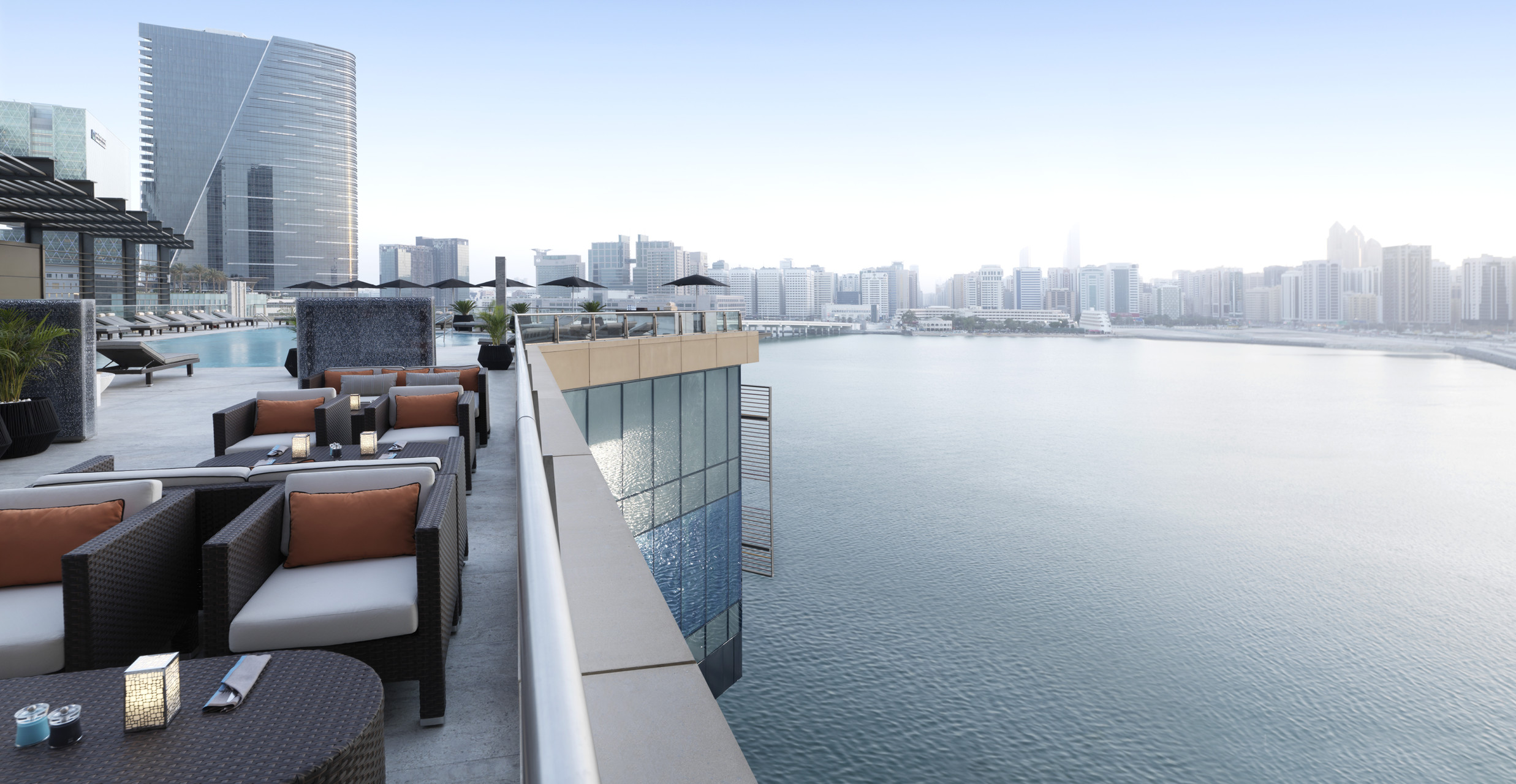 Photo Credit: Thuysbaert, Paul/Four Seasons
Guests flying through or connecting on to Asia via Etihad Airlines, or those visiting the capital from a cruise or for the annual Formula One race might want to take an extra day or two to enjoy a night of leisure at the Four Seasons Abu Dhabi.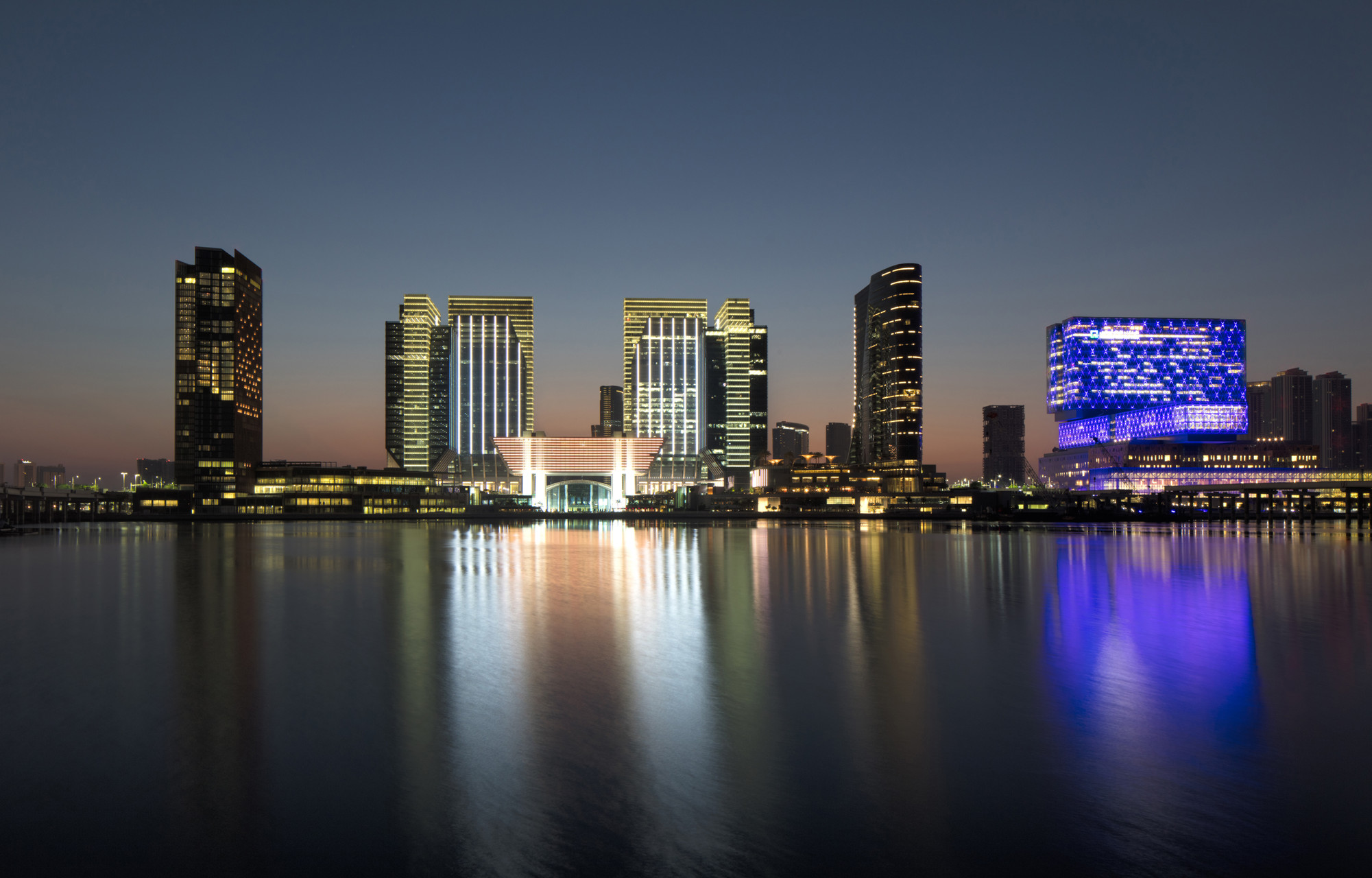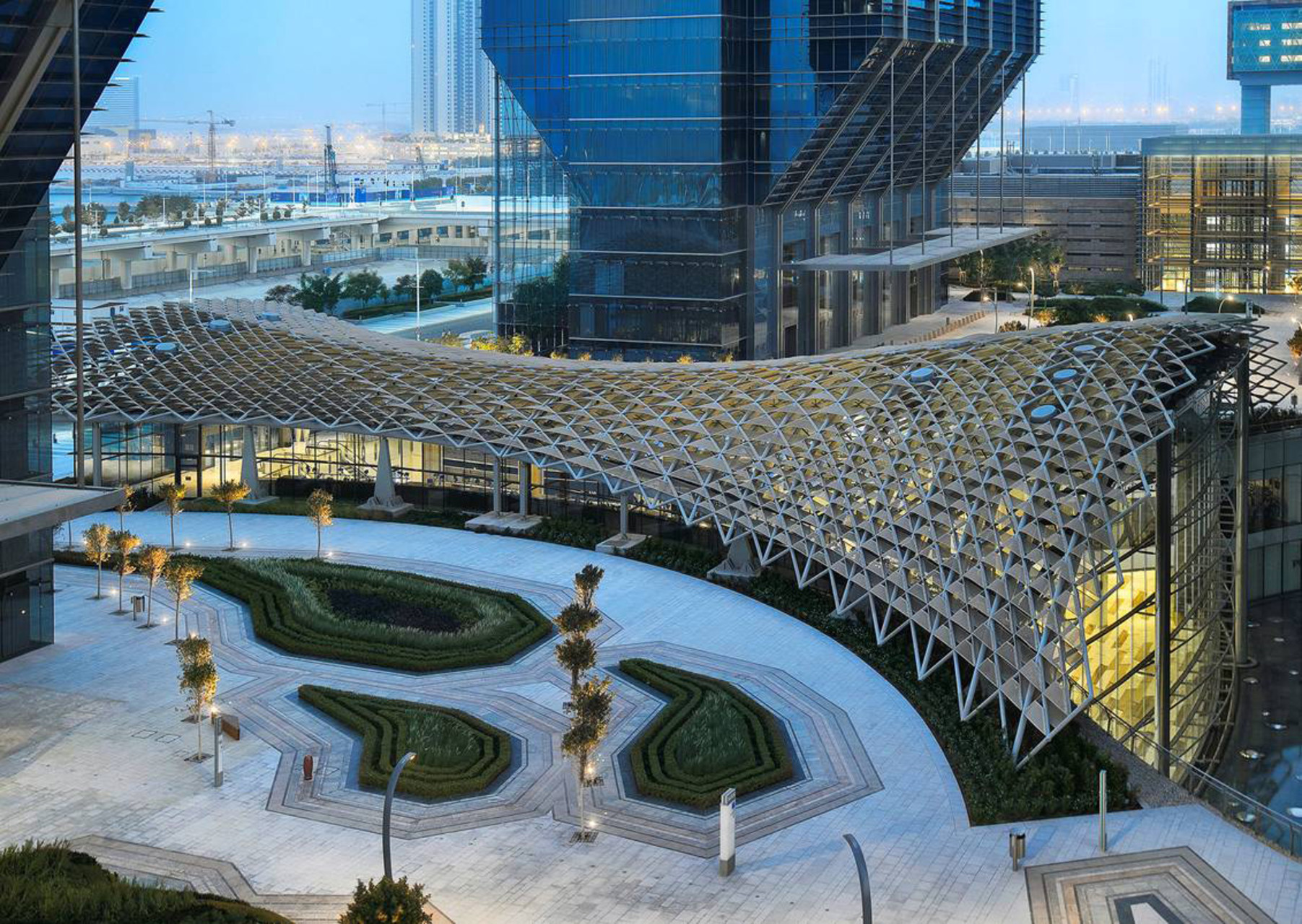 Photo Credit: Thuysbaert, Paul/Four Seasons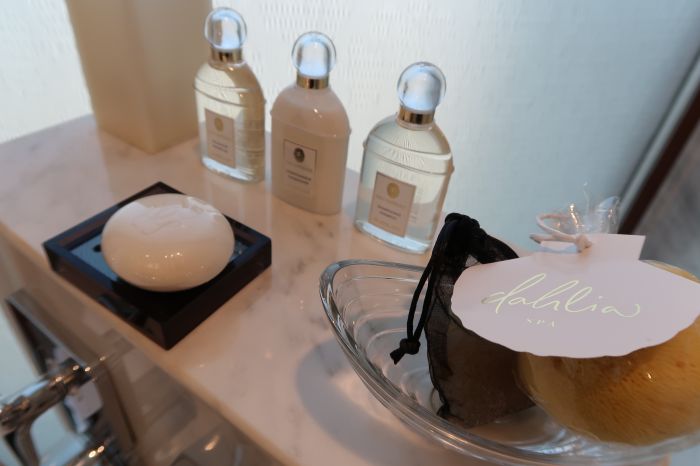 Photo by Courtney Brandt