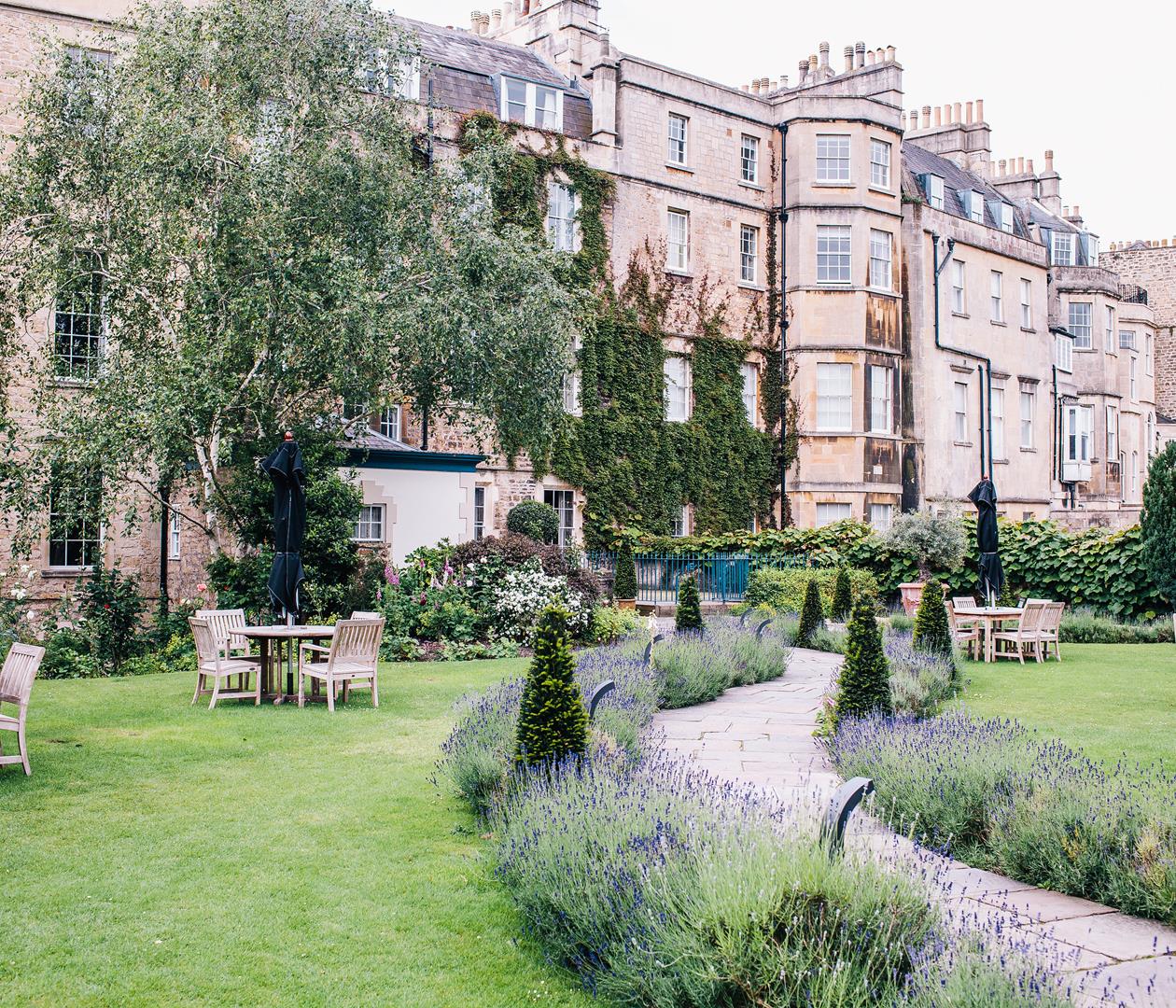 Photo Courtesy of The Royal Crescent Hotel & Spa
When most people plan a trip to England, they tend to make London their home base. But there is so much more to the country than its capital, such as the beautiful Roman-influenced Bath in Somerset, which is why when I found myself with a long layover in London recently, I immediately drove west to enjoy a quintessential English weekend in Bath at the five-star Royal Crescent Hotel & Spa.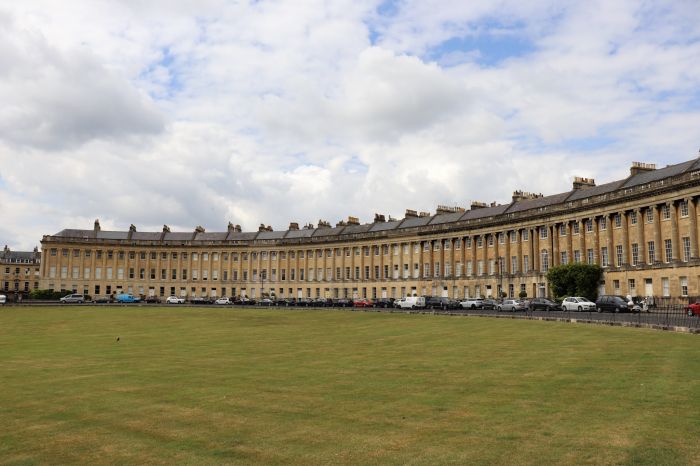 Photo Courtesy of Mila Pantovich
As a UNESCO World Heritage site, Bath is known for its beautiful Georgian architecture, its Roman-built baths, and of course, the Royal Crescent itself. The Royal Crescent is actually a row of terraced houses laid out in a crescent shape that looks out over the popular Royal Victoria Park. Designed by architect John Wood the Younger and built between 1767 and 1774, the Royal Crescent is considered to be one of the greatest examples of Georgian architecture and has been home to many notable people, such as writers, soldiers, and music conductors. It has even popped up in film over the years, including Keira Knightley's 2008 film The Duchess. And right in the middle of the crescent shape itself, at No. 16 Royal Crescent, is where you will find the nondescript door to the Royal Crescent Hotel & Spa.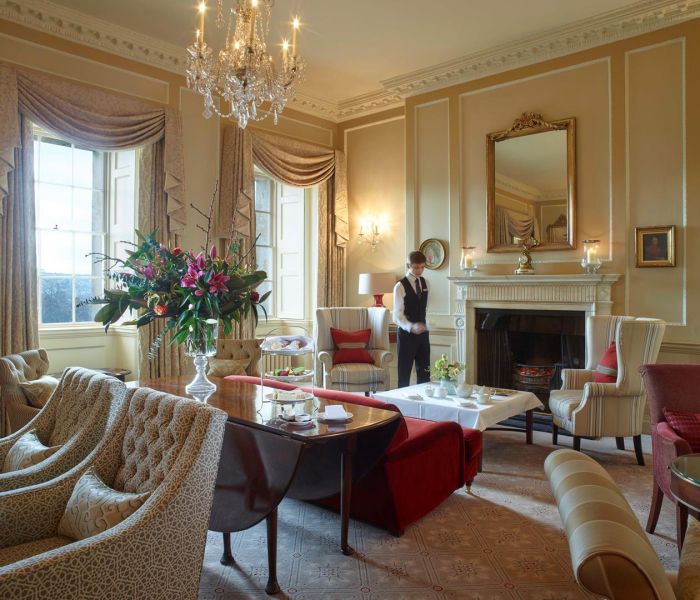 Photo Courtesy of The Royal Crescent Hotel & Spa
Heralded as a Birtish icon, the hotel boasts an evolution that dates back to 1950 when a guest house was opened at No. 16. The hotel was first opened in 1971 when No. 15 was added and in 1978, the original interiors were completely restored to their former glory and the hotel began establishing a reputation for its luxury and service. Recently, The Royal Crescent Hotel & Spa celebrated the retention of its Five Red Star Inspector's Choice status, along with 3AA Rosettes and a Breakfast Award for the Dower House Restaurant. First introduced in 1912, the AA's hotel-rating scheme was the first of its kind in the U.K. and it is considered to be one of the most prestigious awards available. In order to be awarded Five Stars, a hotel must tick all of the boxes, but to be awarded Five Red Stars, a hotel must be among the best of the best.
The hotel is basically where you should go if you want to feel like you're living in an episode of Downton Abbey (minus the class segregation, of course). From the moment I pulled up front, the service was consistent and impeccable – I have truly never had a comparable experience at any other luxury hotel.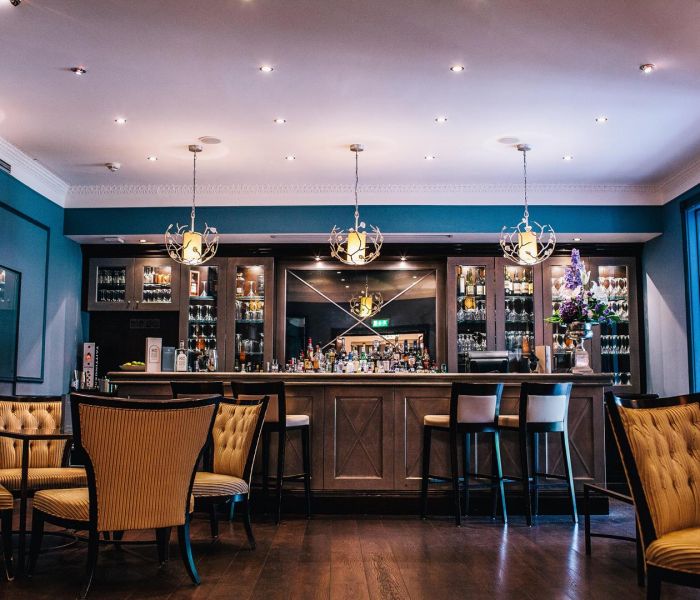 Because my guest and I arrived very early in the morning, our room wasn't quite ready yet. Lily Gaspar, the Front of House Manager, immediately presented us with a few options to occupy our time, such as relaxing in the spa or having some breakfast in the hotel's Dower House Restaurant – starving from a 11-hour flight from Africa, I chose the latter. While I usually opt to only have one meal in a hotel's restaurant, giving me ample opportunities to explore other dining options in the town I'm in, I actually ended up having every meal at The Royal Crescent Hotel & Spa.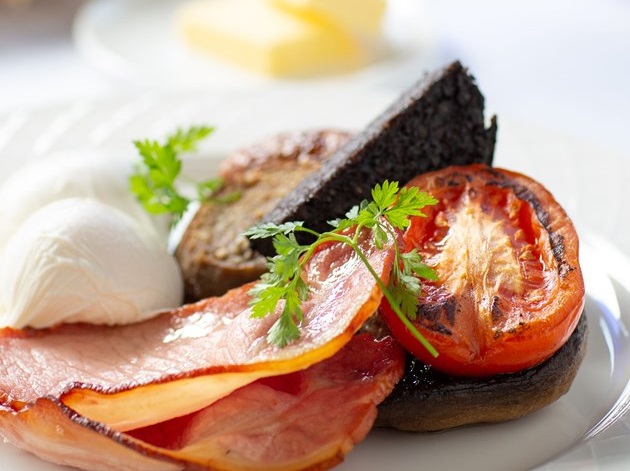 Photo Courtesy of The Royal Crescent Hotel & Spa
With award-winning dishes created by Executive Head Chef, David Campbell, The Dower House Restaurant is definitely one of those special places everyone should experience at least once. Its breakfast offerings include a full menu, as well as a buffet with a wide variety of fruits and compote, cereals, pastries, meats and cheeses, and muesli. From the kitchen, you can order pretty much whatever you would like, including a classic English breakfast that includes organic pork sausage, Stornoway black pudding, bacon, and your choice of eggs. For vegetarians (that's me), you can order the veggie version that comes with vegetarian sausage, Portobello mushroom, baked beans, and eggs. If you're vegan, they can adapt the meal easily to meet your needs.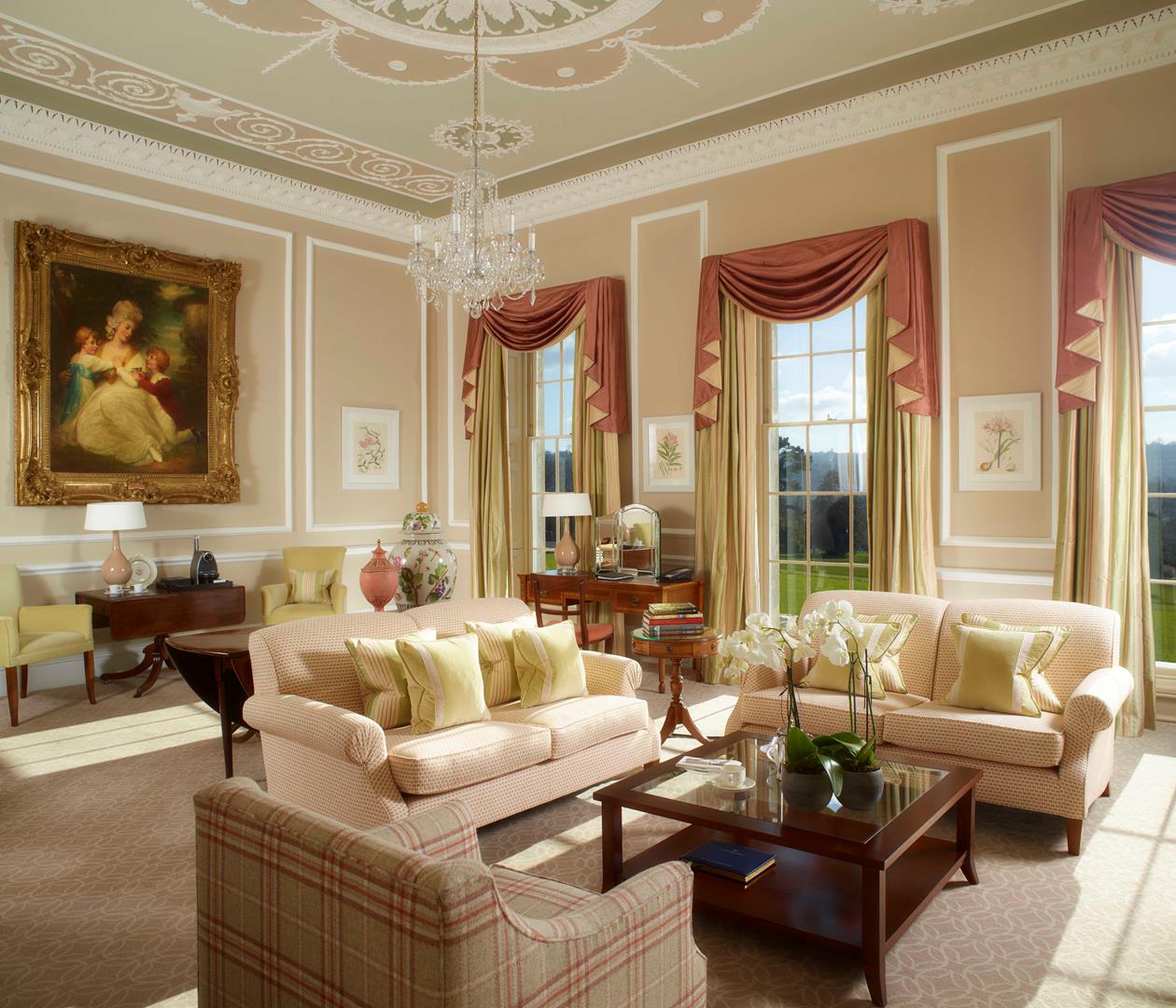 Photo Courtesy of The Royal Crescent Hotel & Spa
By the time we were finished with our leisurely breakfast, our Suite was ready. The boutique hotel's 45 rooms start at £330 ($403) per night, each one offering views of the historic Royal Crescent lawn, secluded gardens, or the residential area of Bath. Out of the 45 rooms, 11 are suites that include Deluxe Suites (starting £730 ($891) per night) and Master Suites (starting £1,080 ($1,313) per night). The hotel also offers a Garden Villa, which is in the heart of the hotel's one-acre grounds and can accommodate up to eight people across its two luxury Suites and two Deluxe Rooms (price available upon request).
Photo Courtesy of The Royal Crescent Hotel & Spa
Overlooking the Royal Crescent and the Royal Victoria Park, our Suite featured a foyer, spacious living area, separate bedroom with a classic four-poster bed, walk-in closet, and a large bathroom. Combining old world elegance with modern luxury, the room was full of unique touches, like a beautiful chess set just waiting to be played and glass bottles of still and sparkling Bath Water (which is filtered spring water drawn from a protected source on the Mendip Hills – not from the Roman baths nearby).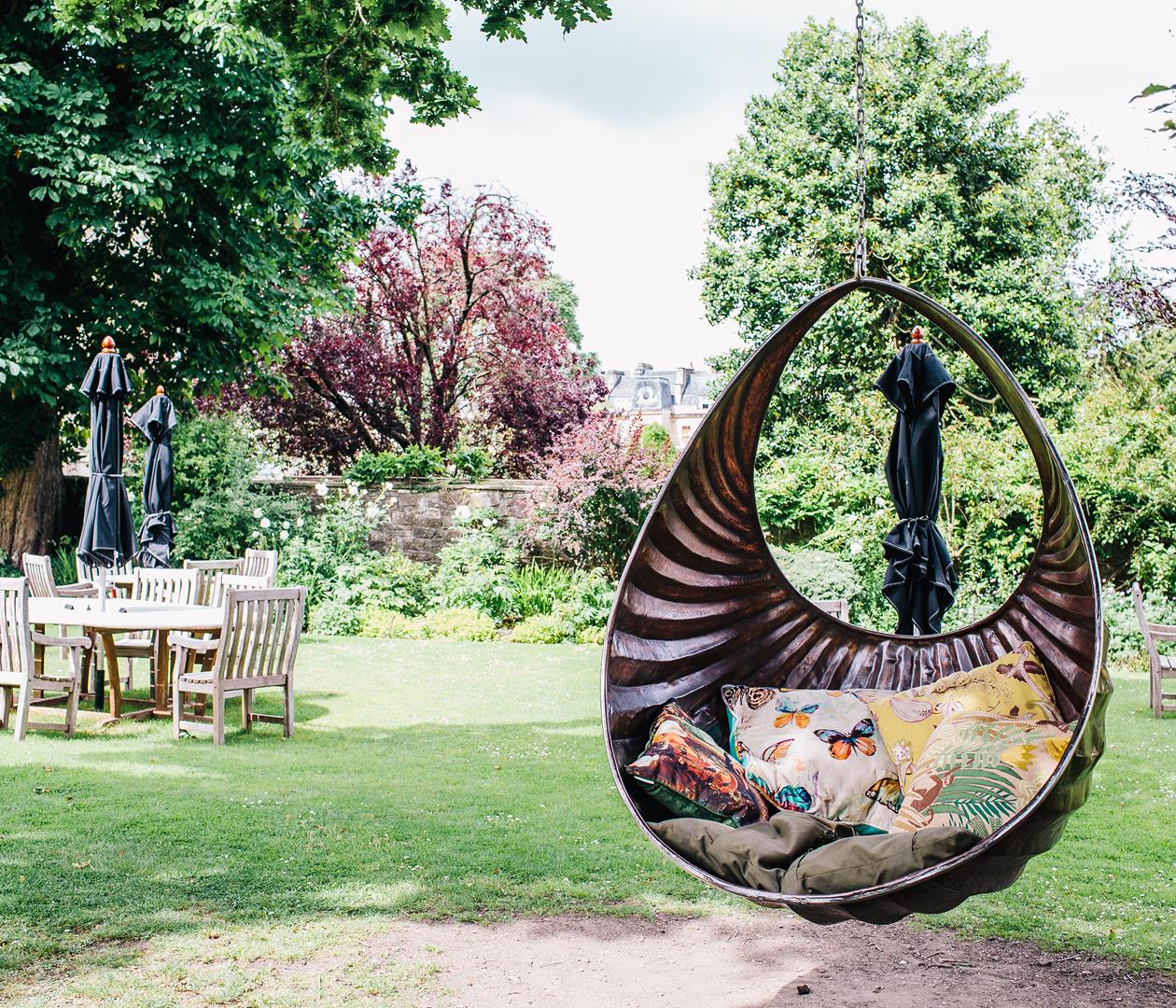 Photo Courtesy of The Royal Crescent Hotel & Spa
The hotel has beautiful gardens at its center, which is quite unusual for a hotel in the middle of a city. In fact, when outside of the hotel, you would have no idea they were even there. Full of sun chairs and al fresco dining tables (this is also where the restaurant and spa can be found), there are actually three: The Taittinger Spa Garden, the Walled Garden, and the Wedding Garden. Also found in the gardens are several art pieces that were carefully curated to show a dynamic range of modern art and inspirational sculptures. If you fall in love with one, all of the art pieces that you see are actually available for purchase. In partnership with Portfolio Art Tours, the hotel offers tours of famous gardens and the local art scene in Bath if you find yourself wanting to explore.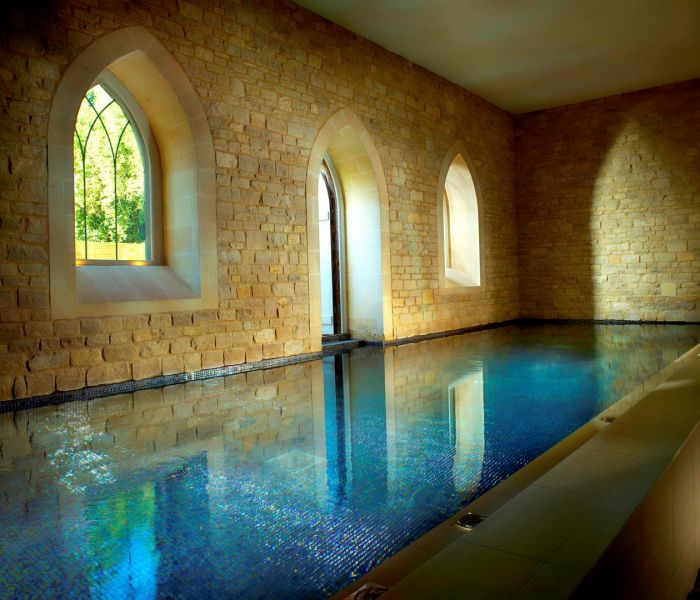 Photo Courtesy of The Royal Crescent Hotel & Spa
Of course, you can't visit The Royal Crescent Hotel & Spa and not visit the Spa & Bath House. Located next to the gardens, the small spa features a 39-foot heated relaxation pool, a vitality pool with massage jets, a Himalayan salt-infused sauna that apparently boosts your immune system, an herbal steam inhalation room, and a fitness room with Power Plate equipment.
The spa has six treatment rooms that offer a wide range of rejuvenating and relaxing treatments using holistic skincare brand Elemental Herbology. Made in England, Elemental Herbology helps the face and body achieve an optimum state of health and vitality through the use of responsibly sourced ingredients that are free from artificial ingredients and preservatives.
Photo Courtesy of The Royal Crescent Hotel & Spa
Since I had just spent more than 10 hours in an airplane, I opted for the Moisture Replenish Hydrating Facial to give my skin some much-needed TLC. Priced at £105 ($128) on weekends and £100 ($122) on weekdays, the 60-minute facial utilizes "patented hydration technology, hyaluronic acid, olive squalane, collagen and bio-oils rich in Omega 3,6 and 9 to dramatically improve the absorption of nutrients into the skin." I was fully prepared for my face to be beet red and blotchy after the facial, since that is usually the outcome, but I was pleasantly surprised to see that my skin visibly looked more plum, firm, and hydrated than it did before. In fact, I went to dinner afterwards without putting any makeup on.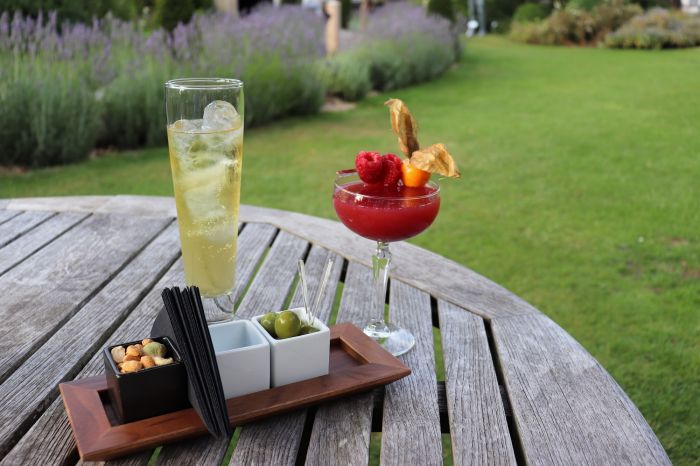 Photo Courtesy of Mila Pantovich
Speaking of dinner, while the breakfast served at The Dower House Restaurant was wonderful, it paled in comparison to the dinner. Guests have the option to start their dinner experience in the gardens with some drinks and appetizers. Though I don't normally drink, I simply had to try the Raspberry Lash cocktail, which is vodka, Chambord, raspberry purée, and Champagne, garnished with gooseberries and raspberries – I highly recommend it. You can order your meal while you're outside and whenever you are ready to head in, just let your server know.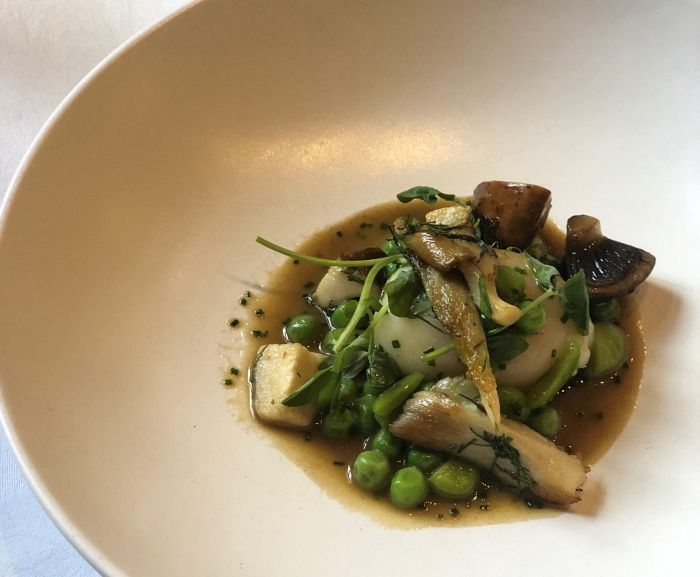 Photo Courtesy of Mila Pantovich
Under the recommendation of Anthony Rizzo, the Restaurant and Bar Manager, I selected the Vegetarian Tasting Menu, while my guest opted for the standard Tasting Menu (each is priced at £78 ($95). Both menus started with a bright amuse-bouche of beetroot espuma, orange gel, and fennel salt. Highlights of the Vegetarian Tasting Menu included the goat's curd biscuit with heritage tomato, smoked pepper ketchup, tomato consommé, and herb salad, and the courgette flower with heritage tomato, cucumber, and basil aioli.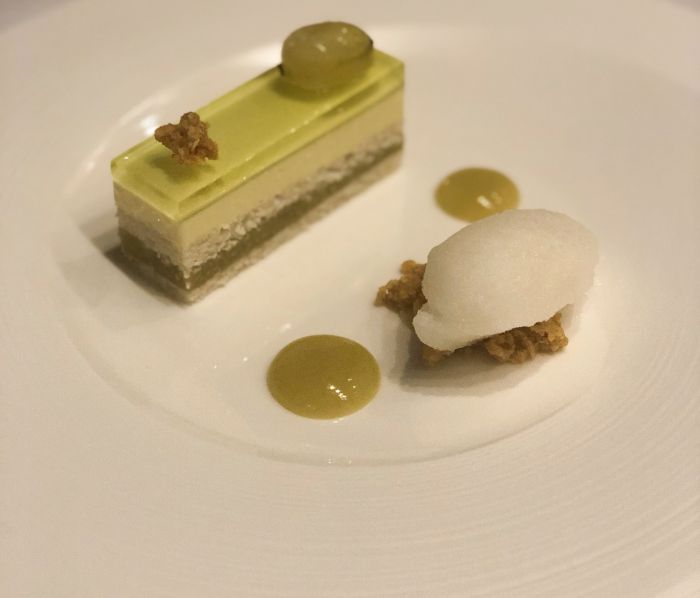 Photo Courtesy of Mila Pantovich
Highlights of the standard Tasting Menu included the Loch Duarte salmon with native lobster, Wye Valley asparagus, and lobster mayonnaise, and the barbecued lamb rump with braised neck, heritage tomato, cucumber, hot feta, black garlic, and monks beard. Between the two tasting menus, there are four dessert courses, including a delicious compressed pineapple dish with set coconut cream, chili, and szechuan, as well as a gooseberry cheesecake with elderflower sorbet.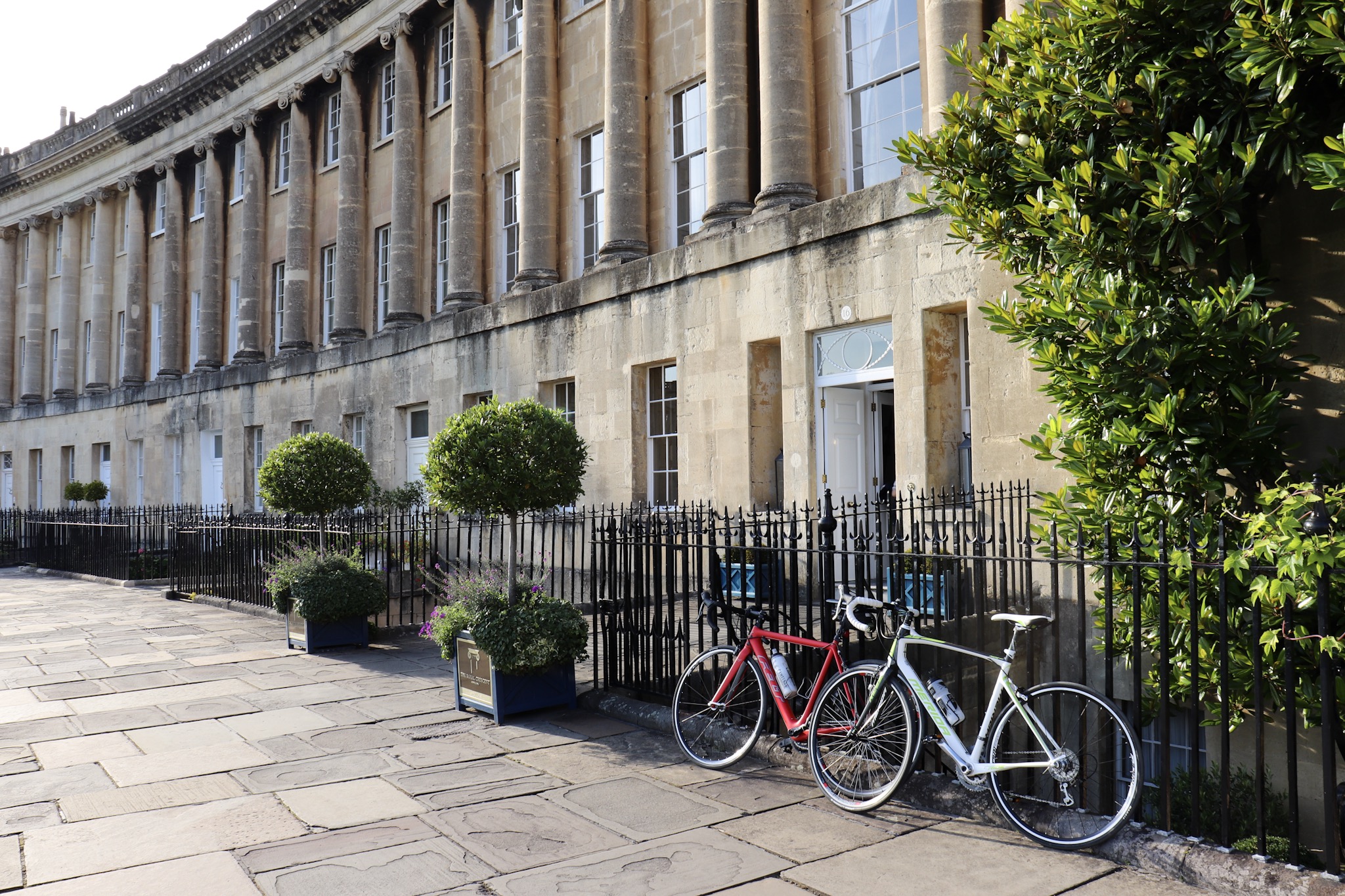 Photo Courtesy of Mila Pantovich
The entire staff at this boutique hotel goes above and beyond to ensure your stay is absolute perfection. Not only can you basically request anything, there are also countless little personal touches that you might not even notice. For instance, the Head Concierge, Mark Hanks, will probably know your names the moment you drive up (this is why they ask for your license plate number if you are arriving by car) and the door to your room will have your name handwritten on a little placard.
I also want to note one thing that Mark did that really blew me away. My guest and I had two rather expensive road bicycles in the back of our hatchback, which were staying in the car for the duration of our stay. Without being prompted, Mark parked our car directly in front of the hotel and did it in a way that made the bikes impossible to reach. It might seem small, but it allowed us to enjoy our stay without feeling the need to check on our bikes.
Photo Courtesy of The Royal Crescent Hotel & Spa
In the end, from the consistency of the impeccable service to the suites to the dining, The Royal Crescent Hotel & Spa is one of those rare spots that is destined to become that one special destination for countless travelers (and locals). It is a destination all its own, before you even take all that Bath has to offer into consideration. When you visit, which I'm sure you will at this point, you should make sure to say hello to Ben Danielsen, the hotel's new General Manager. With more than 20 years of experience in the industry, Ben was only on his third day with the hotel when I had the pleasure of meeting him. Coming from the culturally iconic Hunderfossen Hotel & Resort in Norway, Ben's philosophy is "happy team, happy guests," and I think it is safe to assume that he is getting on quite well at a hotel where everyone seems to genuinely enjoy their job – even John Bennet, the Head Gardener, offers a pleasant wave whenever he passes by.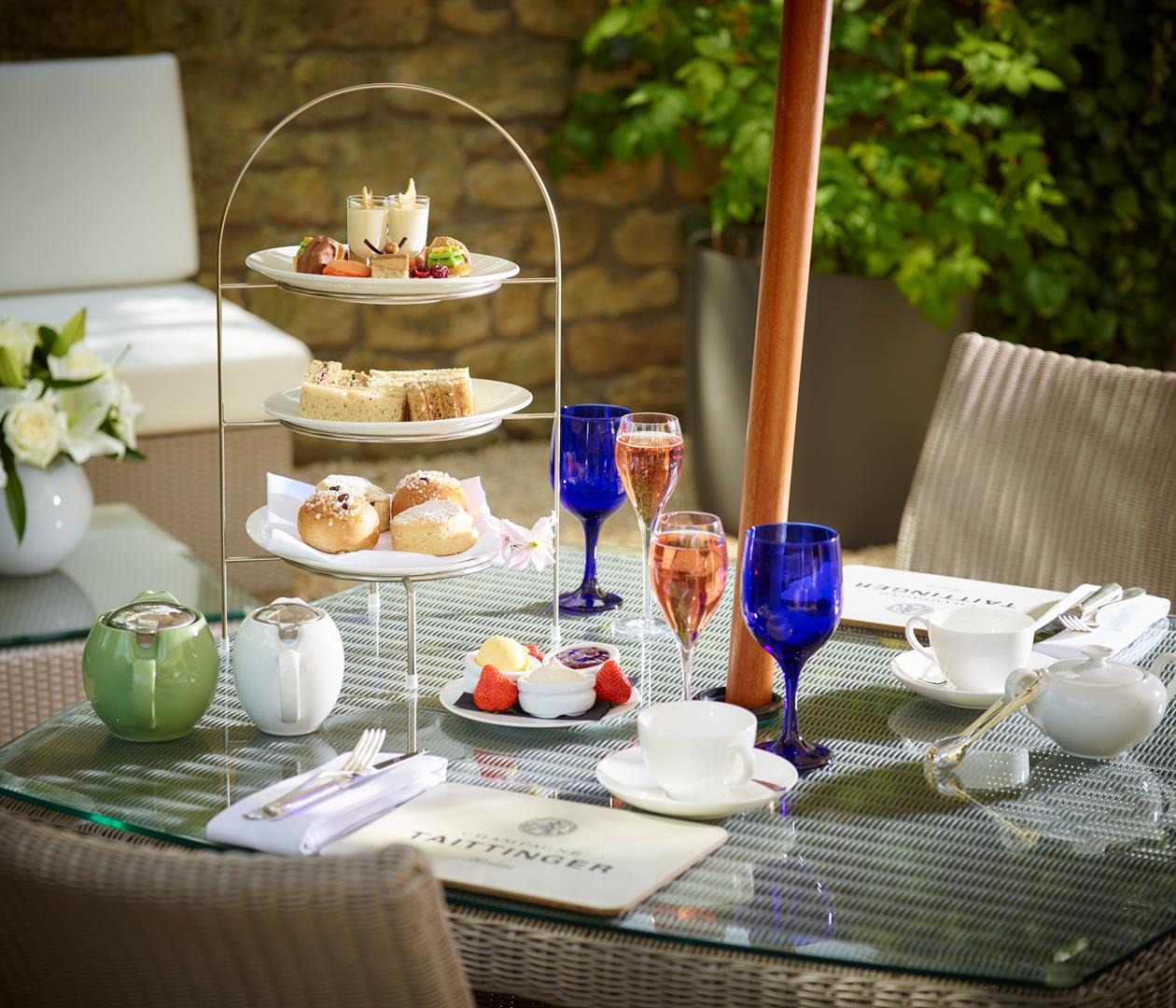 Photo Courtesy of The Royal Crescent Hotel & Spa
The Royal Crescent Hotel & Spa has several Christmas offerings available right now, including a three-night stay that has its own itinerary featuring mulled wine in the Drawing Room upon arrival, carol singing in the main mansion building, Midnight Mass in Bath Abbey (if you are so inclined), several different Champagne receptions and opportunities for spa treatments, multiple course dinners, and a fun Royal Crescent Casino night with "fun money" and prizes. There will also be a New Year House Party, if you would like to join in for that as well. Looks like my Christmas and New Year plans are sorted!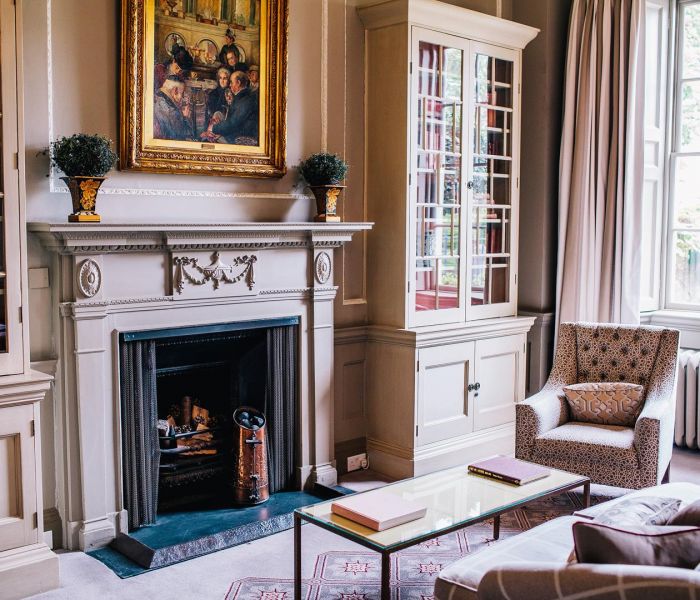 Photo Courtesy of The Royal Crescent Hotel & Spa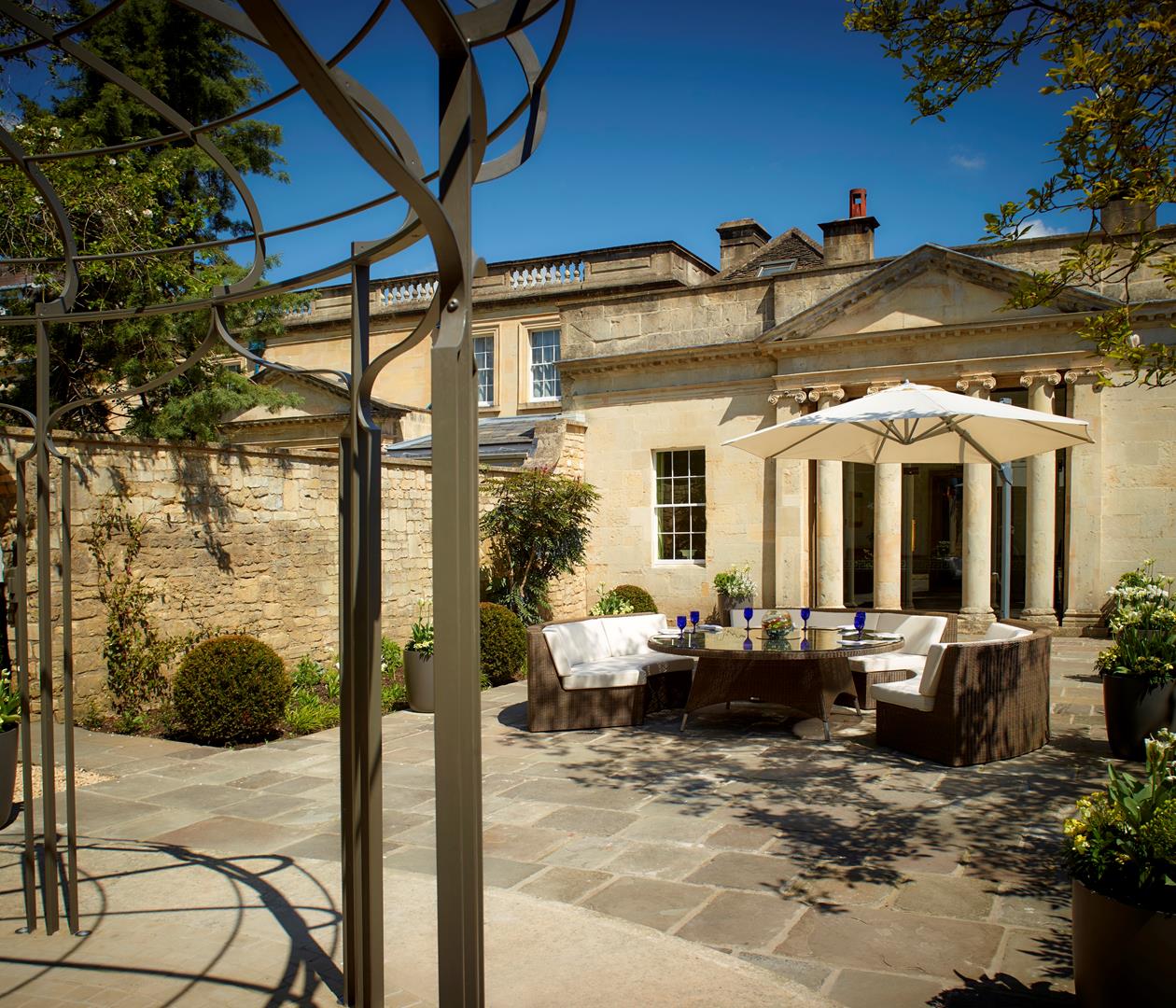 Photo Courtesy of The Royal Crescent Hotel & Spa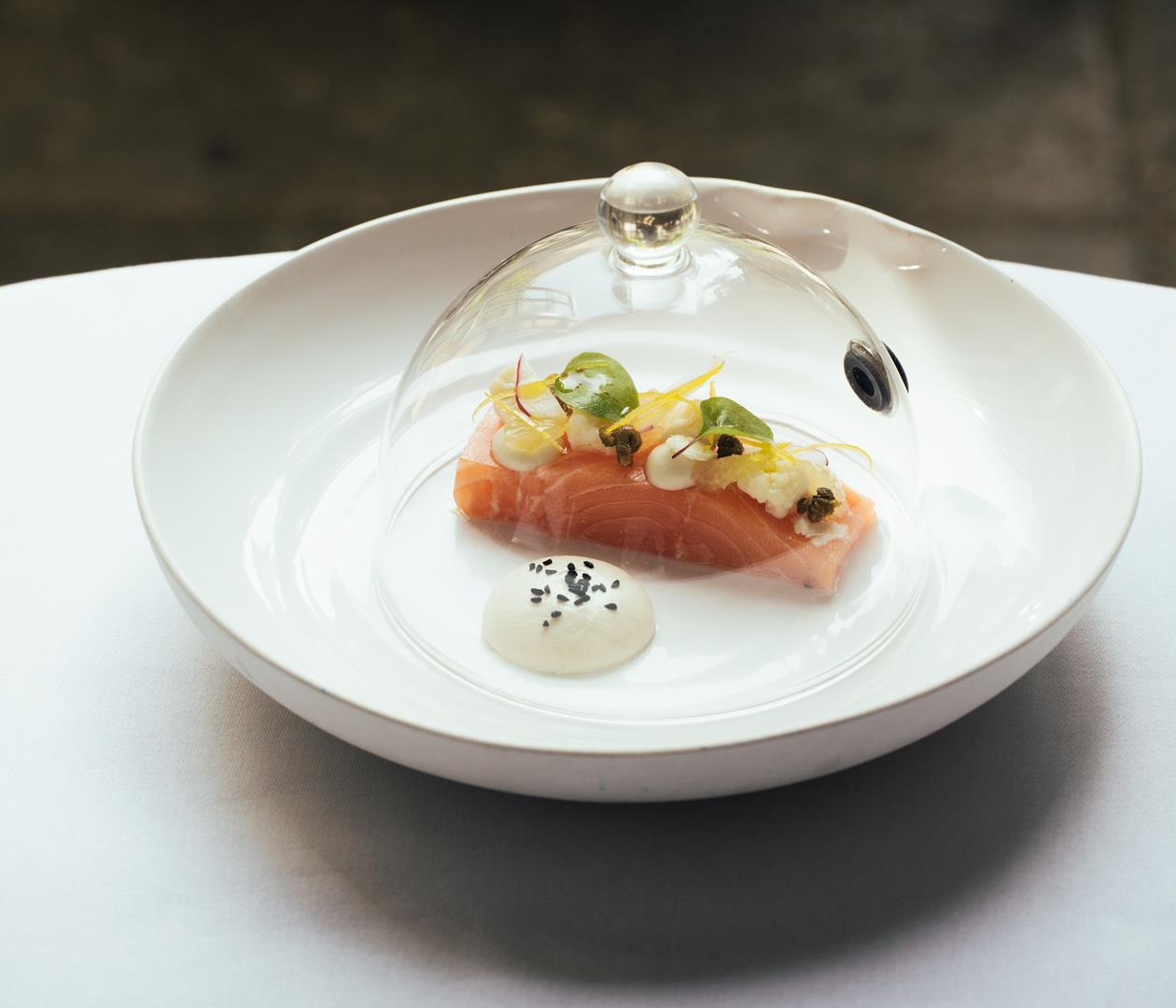 Photo Courtesy of The Royal Crescent Hotel & Spa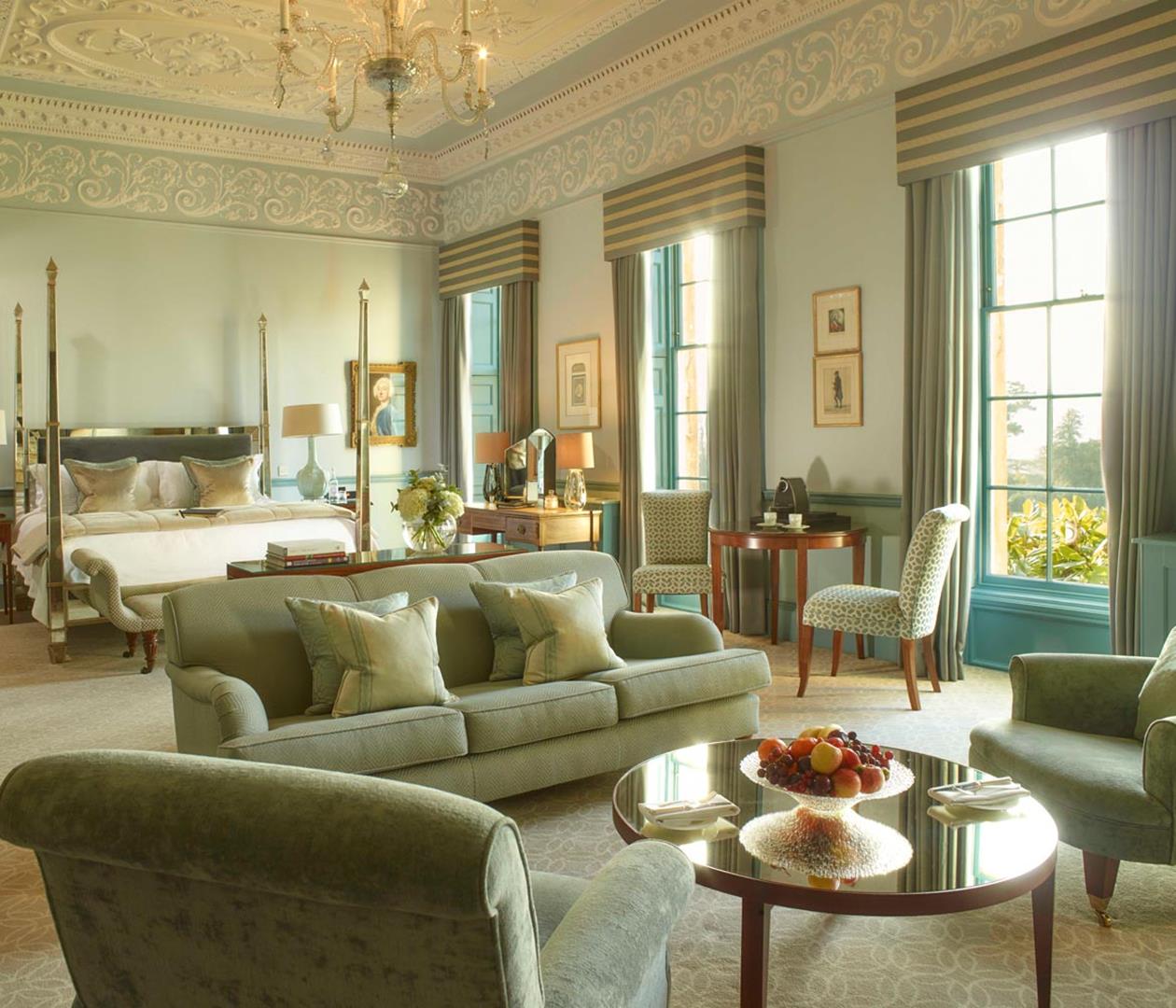 Photo Courtesy of The Royal Crescent Hotel & Spa