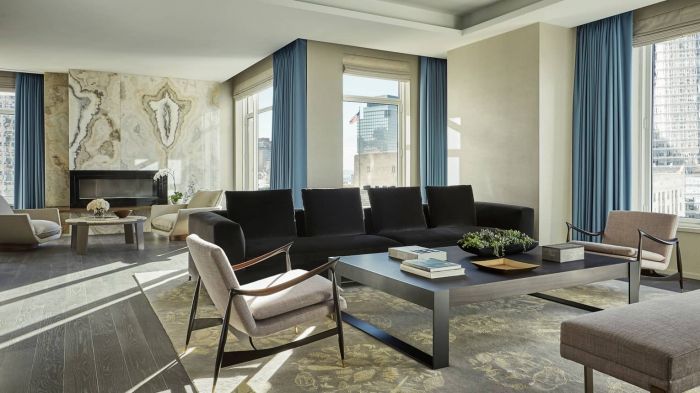 Image courtesy of Four Seasons Hotels and Resorts
In response to the growing concerns of travelers surrounding the health standards of public and personal spaces, Four Seasons Hotels and Resorts has embarked upon a collaboration with Johns Hopkins Medicine International's new global health and safety program, Lead With Care. With principles of trust and service at the core of its mission, Four Seasons — one of the world's leading luxury hospitality companies — has set a new standard for hotel health safety measures.
The Lead With Care program will be reviewed and validated by Johns Hopkins Medicine experts and implemented by dedicated teams at Four Seasons properties around the world. The program builds upon the early experience of Four Seasons hotels in New York, Riyadh and Mumbai, in providing accommodation to high-risk medical personnel fighting on the front lines of the COVID-19 pandemic. In a matter of days, Four Seasons Hotel New York was transformed into a safely-zoned environment. This was achieved through the implementation of enhanced safety training procedures, combined with updated safety measures and protocol that will now be part of the Four Seasons experience "Within this new environment, our singular goal is to provide guests, residents and employees with the confidence and assurance that their health and safety is our first priority," says John Davison, President and CEO of Four Seasons Hotels and Resorts.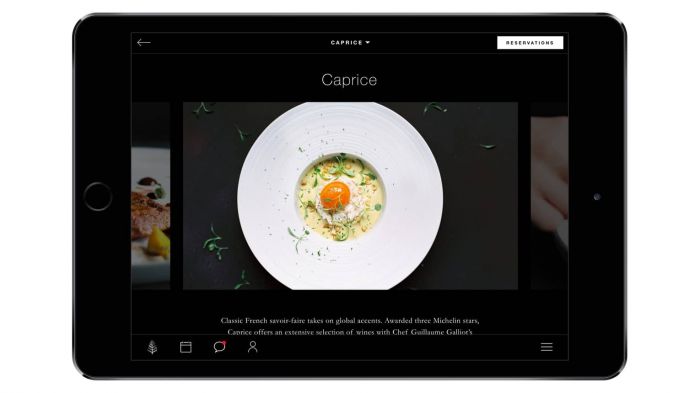 Image courtesy of Four Seasons Hotels and Resorts
In order to remain at the forefront of any shifts of changes related to COVID-19, Johns Hopkins Medicine experts are validating all new Four Seasons global programs and providing ongoing, real-time guidance to hotel personnel. Hygiene Officers at each property will oversee hourly cleaning of public areas and ensure that Four Seasons' luxurious rooms and suites are sanitized daily with EPA-approved products. Guests will also have access to personal hygiene kits placed in each guest room containing masks, hand sanitizer and sanitization wipes. As for hotel restaurants, nearly all Four Seasons dining establishments will provide a-la-carte service and digital menus wherever possible. The main areas of focus include enhanced cleanliness, heightened guest safety and of course, standards of comfort and service that are signature to the Four Seasons brand. "While the Four Seasons experience may look different in this new environment, it will ultimately feel the same – our dedicated people will continue to deliver the same intuitive service and personalized care for which Four Seasons is known and trusted for the world over." says Christian Clerc, President, Global Operations, Four Seasons Hotels and Resorts.
In addition to these measures, digital tools will allow guests to further control how they engage with others by limiting face-to-face interactions while maintaining the highest levels of personal service. The award-winning Four Seasons Chat app offers instant translation of over 100 languages, giving guests the flexibility for contact-less engagement throughout their stay. The app's features include tools for making and managing reservations, requests for luggage pickup, airport transfers, room service, restaurant and spa reservations, and much more. Wait-free check-in and check-out are also offered for added social distancing and convenience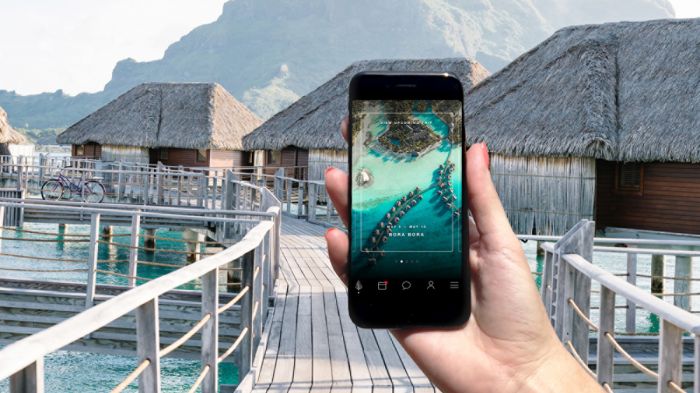 Image courtesy of Four Seasons Hotels and Resorts
In the face of unprecedented change and uncertainty for even the most experienced travelers, Four Seasons Hotels and Resorts remain committed to perfecting the travel experience through continual innovation and the highest standards of hospitality and health safety. The Lead with Care program ensures that Four Seasons' exacting levels of service are underscored with enhanced innovations that will protect hotel guests and employees, making sure that Four Seasons luxury travel experience remains as seamless, and of course as safe, as possible.
For more information and reservations, visit fourseasons.com. For the latest news, visit fourseasons.com and follow @FourSeasons on Instagram and Twitter.