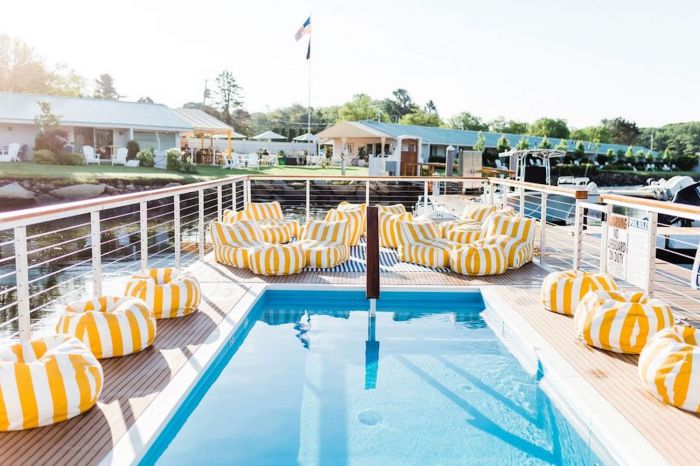 Yachtsman Hotel & Marina Club
There's still time to enjoy an East Coast vacation with a fashion-forward twist, thanks to the collaboration between two classic New England-based marques – Yachtsman Hotel & Marina Club and iconic American footwear brand, Sperry. Known for its long sandy beaches and quaint downtown, the coastal town of Kennebunkport in southern Maine is a year-round picture-postcard destination and home to the 30-room motel turned luxury hotel. Guests who check-in for Sperry's 'Therapy By The Sea' package will get to enjoy a two-night stay at the property, two pairs of Sperry summer boat shoes, and a VIP reservation at the Yacht Rock Bar by Sperry.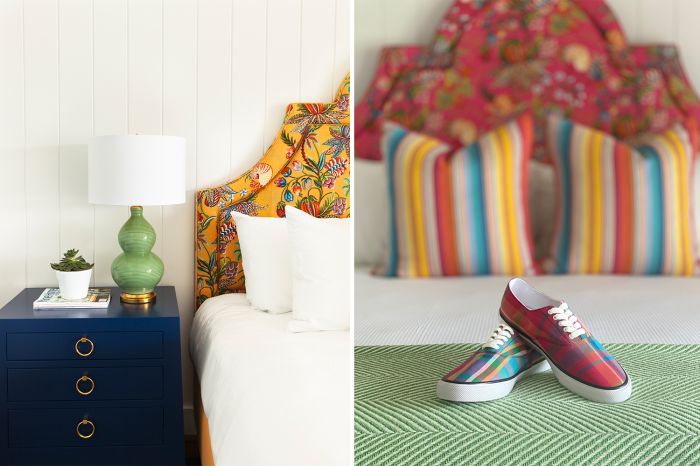 Heidi Kirn & Garrett Swan
Also included are two Sperry-inspired custom drinks to be enjoyed alongside a suitably smooth Yacht Rock soundtrack at the aforementioned nautical-themed alfresco cocktail bar. Crafted with butterfly pea tea-infused Bimini Gin, lemon juice, simple syrup, and St. Elder, The 1935 is a nice nod to the avid sailor, inventor and intrepid explorer Paul Sperry, who founded his eponymous company in 1935.
Epitomizing the spirit of the New England summer, Partner and Creative Director of Kennebunkport Resort Collection, Tim Harrington, shared that Sperry's pinnacle of seaside style and quality craftsmanship with 'soles' rooted in New England made it a perfect fit for a Yachtsman collaboration.
Part of the Kennebunkport Resort Collection, the Yachtsman has been lauded for its handcrafted hospitality and exceptional guest service since opening two years ago. Located within walking distance of downtown Kennebunkport, alongside its 30 harborfront bungalows, Yachtsman features unique amenities, including a floating barge pool and vinyl concierge. Starting at $1,295, the Sperry Presents: Therapy By The Sea package is available through October 31.
For additional information and to book a stay, visit yachtsmanlodge.com.
A.Fogarty Photography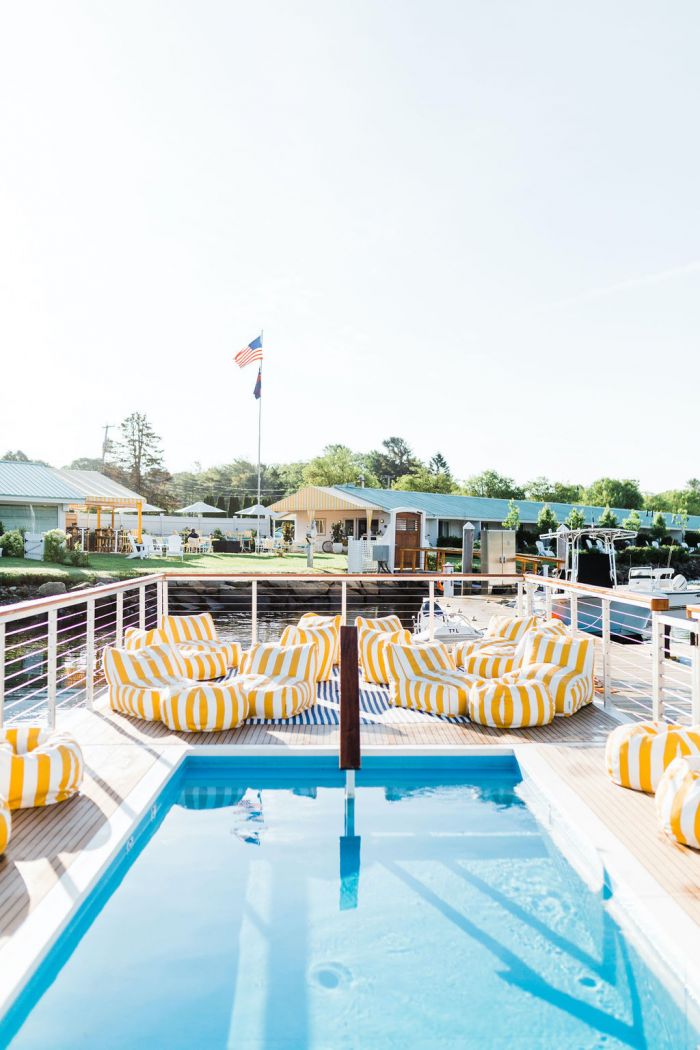 Yachtsman Hotel & Marina Club