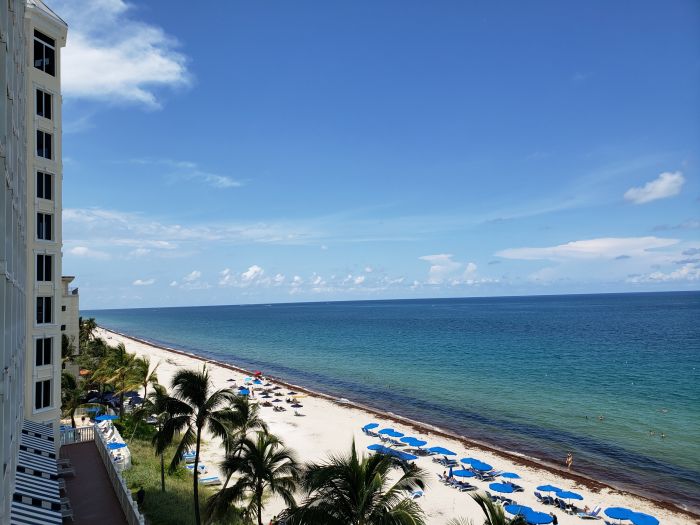 Tim Cotroneo
Did the brains behind the Pelican Grand Beach Resort's $7 million dollar renovation include a team of mind readers? That is a question you may ask when you realize the most important points on your hotel priority checklist pass with flying colors.
A beachfront location right on the ocean: Check. Spacious rooms with a private balcony: Check. A luxurious Swedish spa: Check. How about multiple dining options: Check!
When Noble House Hotels & Resorts purchased Pelican Grand Beach Resort, their goal was to exceed guest expectations at every turn. In other words, surpass not just great expectations, but grand expectations. Let's see how Pelican Grand Beach Resort rewards their guests by delivering VIP service, oceanfront ambiance, and a wealth of amenities.
A Grand Welcome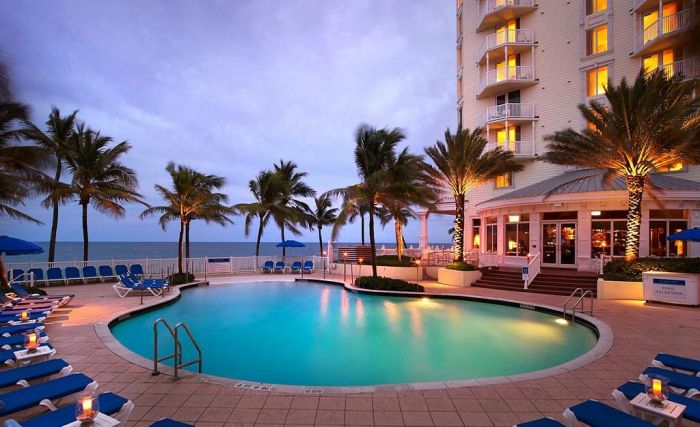 Pelican Grand Beach Resort
Your arrival at Pelican Grand is impressive and seamless. Hand the valet your car keys, step into the hotel's Grand Victorian-style lobby, and take in the stunning view for the first time.
To your left is the O2K Lounge, adjacent to the O2K is a grand piano, and straight ahead is your initial glimpse of the Atlantic Ocean. By the time you've receive a room key, the hotel feels warm and welcoming.
Grand Rooms and Sweet Suites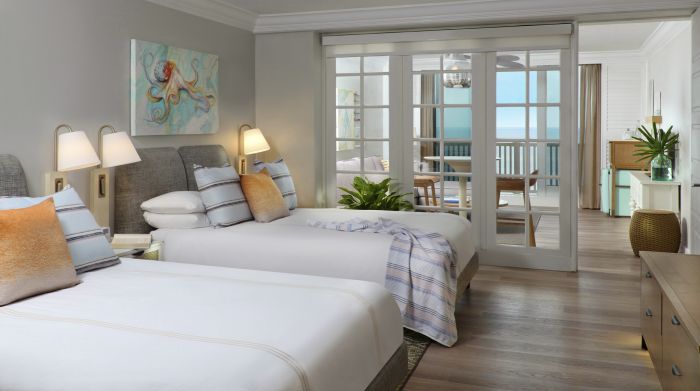 Pelican Grand Beach Resort
Head up to your room or suite and prepare to get swept away by the I'm definitely in Florida interior charm. The chic amenities, the luxurious bath, the private balcony, and the expansive views offer you either city lights or the Atlantic Ocean in all its glory.
Grand Beach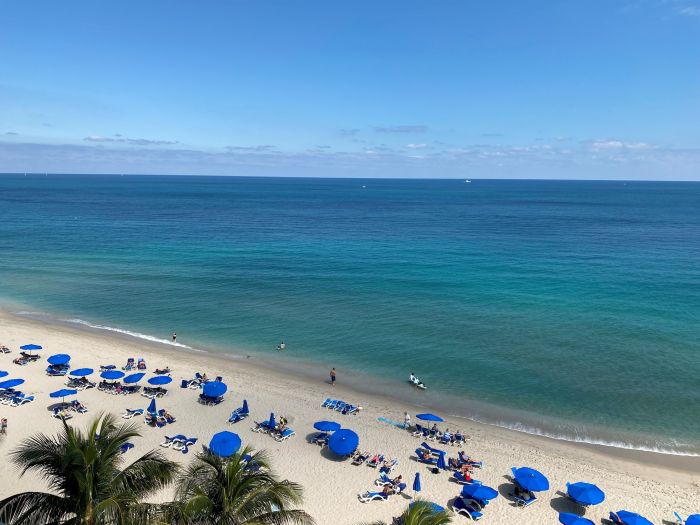 Pelican Grand Beach Resort
There is a better than 90 percent chance that you've booked the Pelican Grand because of the hotel's supreme position on Lauderdale Beach. Your room view, your dining atmosphere, your pool time, and your outdoor activities are enhanced due to the hotel's prime location that includes a half-mile stretch of white sand beach.
Grand Amenities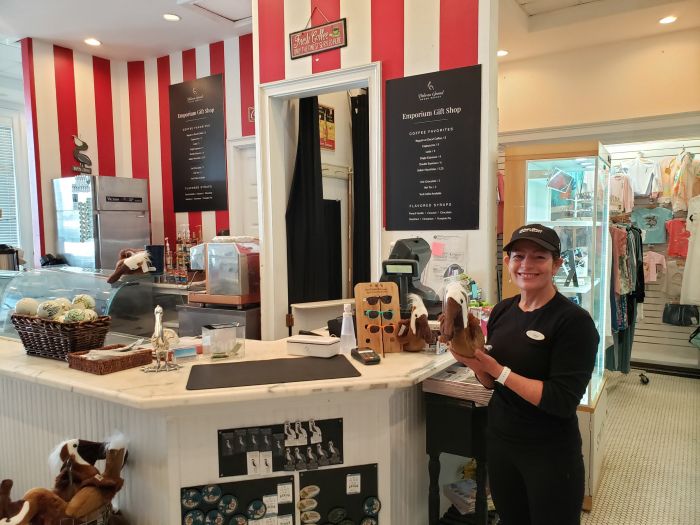 Tim Cotroneo
Where to begin when adding up Pelican Grand's bounty of amenities? There's underground valet parking, an array of meeting and event facilities, a fitness center, a lazy river, a zero-entry pool, and The Emporium Ice Cream Parlor. All these extras make your Pelican Grand stay comfortable, convenient, and unique.
Grand Spa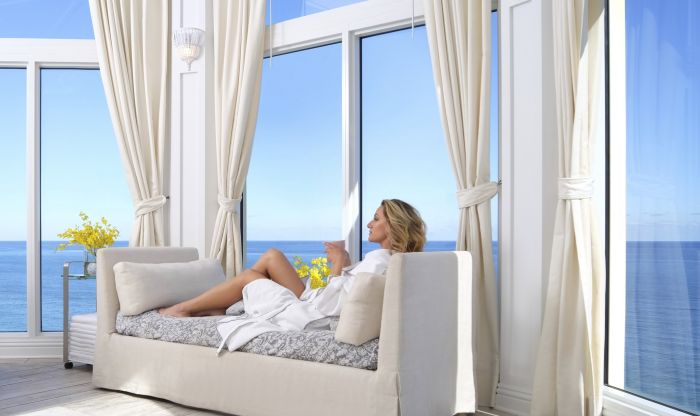 Pelican Grand Beach Resort
Located skyward on the Pelican Grand Resort's 11thfloor, the PURE Spa generates a Scandinavian feeling of well-being. Luxuriate with a manicure, pedicure, facial, massage treatments, or even a couples massage. What elevates this blissful escape is an amazing 180-degree ocean view.
Grand Dining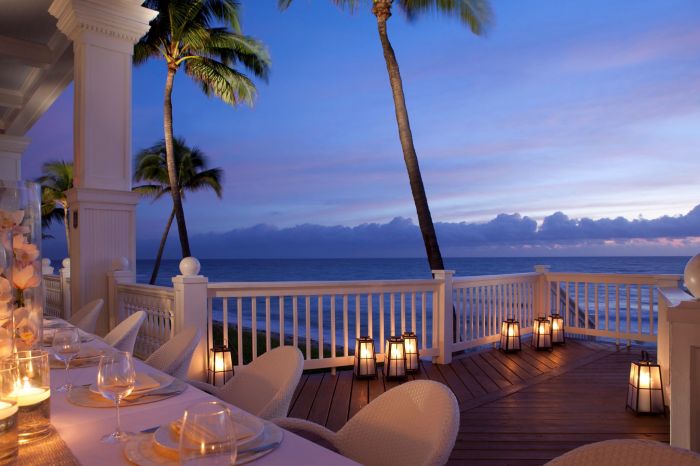 Pelican Grand Beach Resort
Breakfast, lunch, and dinner all become special occasions at Pelican Grand Beach Resort. That's because a magnificent Atlantic Ocean view is your ever-present dining companion. Whether you pull up a chair at the O2K Lounge, or at the OCEAN2000 Restaurant, you can't help but savor the good taste that accompanies the exceptional views at Pelican Grand.
A Grand Vacation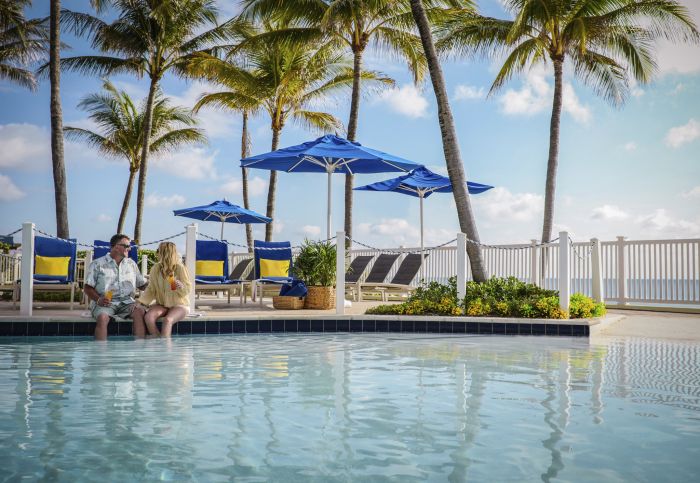 Pelican Grand Beach Resort
Your Fort Lauderdale checklist is almost complete. But there may be one thing you're forgetting. We've read your mind and know you're ready to book YOUR stay at Pelican Grand Beach Resort. It's exciting to know that you're just a vacation away from grand expectations at Pelican Grand Beach Resort. https://www.pelicanbeach.com/