By Eric Meyers Nov. 7th, 2011
Those looking to shoot more than craps in Las Vegas will be pleasantly surprised early next year when the city welcomes the first luxury gun lounge in the world. Machine Guns Vegas (MGV) combines shooting lanes with the type of luxury lounge space that Las Vegas is known for, to provide an unmatched high-energy experience.

Just a few minutes from the strip, MGV is a 10,000-square foot facility containing 16 shooting lanes where guests will test their skills before heading to the Gun Lounge to talk up their aim. This VIP area has two private firing lanes and a waiting lounge with plush furniture, large plasma TVs, iMac, complimentary refreshments and a separate entrance for a truly discreet experience.


MGV offers a selection of firearms from past and present that rivals the cache formerly reserved for video games like Call Of Duty. World War II firearms are available, as well as the type of equipment used by the elite U.S. Navy SEAL Team Six, and many other relics and new pieces. Guests will also have the opportunity to visit the store, where ladies will be delighted to find items such as a one-of-a-kind designer handbag with built-in concealed carry holster and customized limited-edition firearms engraved with the customer's name and fitted to each individual person.

"Machine Guns Vegas combines exotic firearms with world-class service and amenities for a safe yet exhilarating experience that's unique and inviting," said Genghis Cohen, MGV managing partner. "MGV will offer something for everyone, from the firearms enthusiast to the first-timer who wants to feel the thrill of firing these powerful weapons."

The facility is slated to open in early 2012, and you can keep up with their progress and announcements at MachineGunsVegas.com. MGV is located at 3501 Aldebaran Avenue, and will be open daily from 10 a.m. to 8 p.m.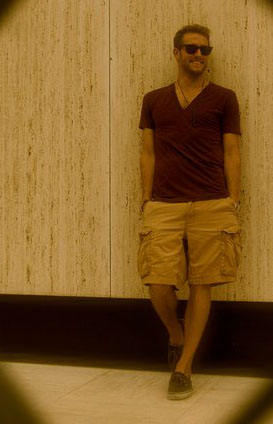 Eric Meyers
Eric Meyers is a native New Yorker who graduated in Journalism at San Francisco State University. While in the bay, he wrote for various publications like 944 and [X]Press. He has considerable experience in many aspects of culture, and holds a minor degree in the subject. Eric Meyers is also an Online Content Creator for The House Boardshop and author of two cover features for Snowboarder Ma...(Read More)