By James Rothaar Dec. 14th, 2013
New York-based luxury real estate auctioneer, Concierge Auctions, in conjunction with Synergy Sotheby's International Realty, will host a no-reserve auction that features two luxury Las Vegas properties, the Tom Ford Ranch and Penthouse 55302 at the Palms Casino Resort. The auction will occur on December 20 in Las Vegas.
"We are excited to present not just one, but two incredible Vegas purchase opportunities," stated Laura Brady, managing director of Concierge Auctions. "Our client is committed to selling these properties by the end of the year, and we will make that happen by offering them to the highest bidders in a live, transparent forum."
The Tom Ford Ranch, which previously was offered for $6.9 million, is a world-class championship equestrian estate, spanning 11 acres and only a 10-minute drive from The Strip. Tom Ford, the owner of Ford Contracting, designed and built the eponymous property. Designer Ford's firm also worked on the Luxor, Caesar's Palace and the Venetian properties. The Ranch contains a 9,000-square-foot main residence with a guesthouse, a trainer home and staff housing. The equestrian facilities consist of three barns, 19 indoor/outdoor stalls, five pens, an arena, a half-mile exercise lane, a wash bay, and a breeding facility.
Penthouse 55302, originally offered on the market with an asking price of $4.4 million, is a 3,905-square-foot residence on the 55th floor of the Palms Casino Resort. It features three bedrooms, three bathrooms, floor-to-ceiling sliding glass walls, a wrap-around deck and a spa with full views of Vegas. The condominiums are connected to the Palms Casino Resort by a glass-enclosed, elevated moving walkway. The penthouse residence is replete with all the amenities of the resort, including Inner Circle VIP access to exclusive events.
"To assemble this much property, this close to the Las Vegas Strip, is something that would not be possible to create again," said Dale Thornburg of Synergy Sotheby's International Realty.
It is anticipated that investors with interest in luxury real estate in Las Vegas will closely monitor the outcome of this absolute auction, as high-end real estate, in general, auctioned without any reserved price to be met is an excellent barometer of the current state of market. These type of auctions are both effective and efficient. Concierge is a leader in the no-reserve auction format for luxury properties. The firm's track record speaks for itself.
The principals of Concierge Auctions were involved with more than $2 billion worth of luxury properties over the past 10 years. Additionally, the firm's transactions are more than $500 million in since opening in 2008.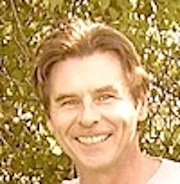 James Rothaar
James has written content for Justluxe.com and other leading online luxury lifestyle magazines. Rothaar previously served as the senior-tenured staff writer for JustLuxe, having worked with the digital magazine since 2005. He resides in Jacksonville, Florida, and works as an independent marketing consultant and freelance writer and copywriter. He is the co-owner of Wild Owl Digital, a boutique mar...(Read More)