By Jill Weinlein Dec. 29th, 2022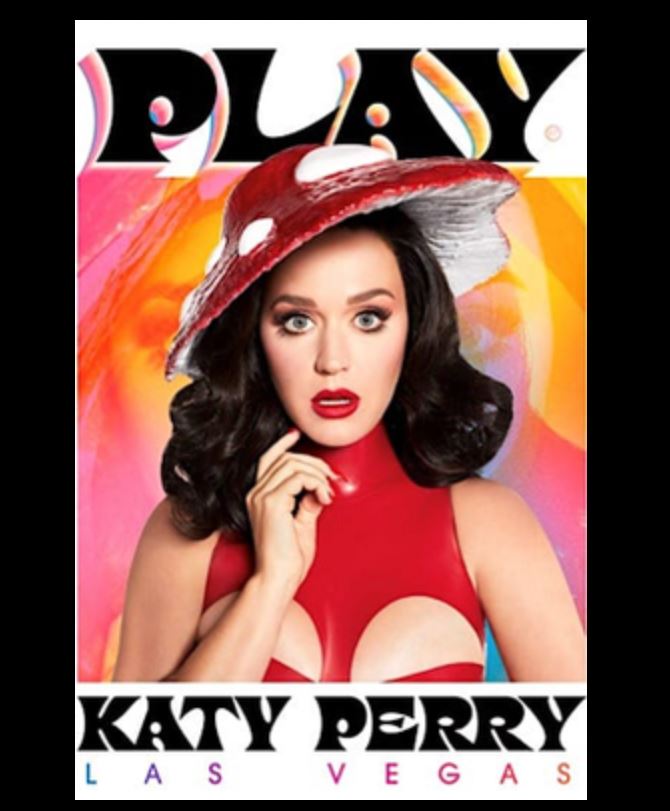 Katy Perry PLAY at Resorts World Las Vegas
International superstar Katy Perry debuts her larger than life KATY PERRY PLAY on February 15 through April 15, 2023 at the Resorts World Theatre in Las Vegas.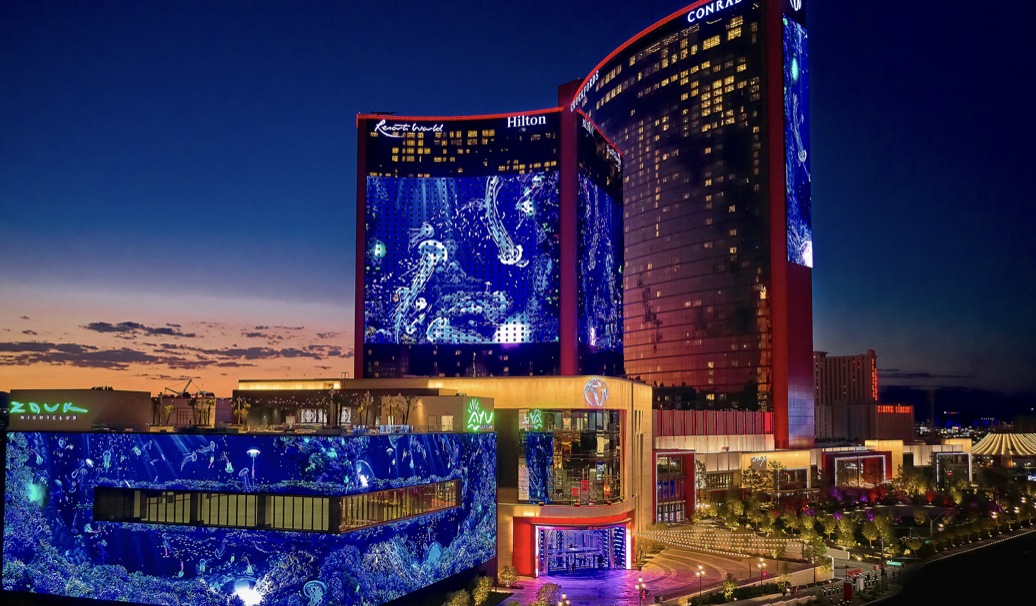 Resorts World Las Vegas
Developed by Genting Berhad a Malaysian corporation, that partnered with Hilton, Resorts World offers three iconic hotels: The Las Vegas Hilton, Conrad Las Vegas, and Crockfords Las Vegas. Each have its own unique style, design, ambiance, and price budget.
The Hilton Las Vegas offers over 1,600 stylish accommodations and attentive Hilton service. You never need to leave Resorts World for it has its own casino, entertainment, swimming pools, restaurants, bars, spas and shopping.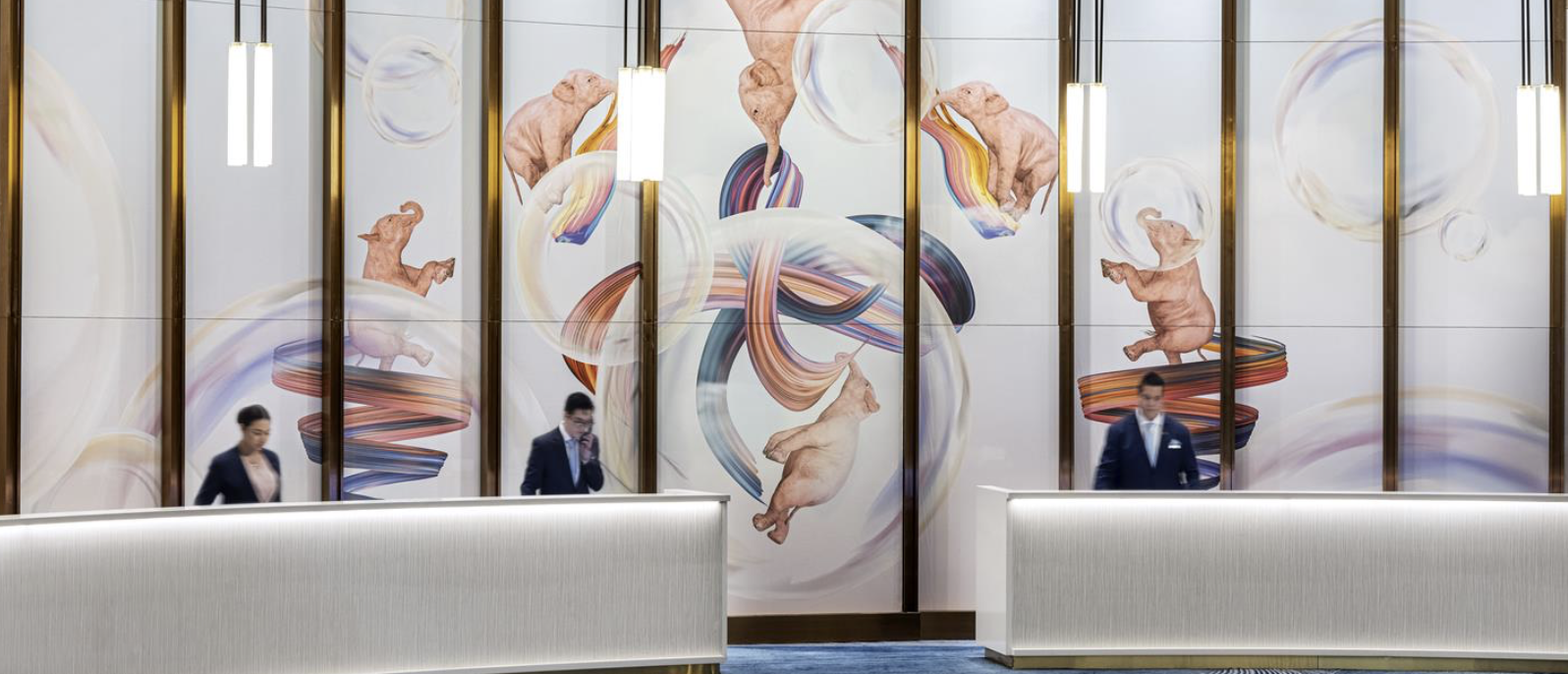 Conrad Las Vegas
Conrad Las Vegas is the largest Conrad in the world, boasting 1,496 ultra-stylish rooms and suites. Conrad is known for its tasteful art, tech conveniences and premium amenities. Guests can enjoy a private contemporary design reception lobby and lounge. There is a morning buffet, evening small bites and an expertly curated cocktail program at the upscale lounge and bar.
Luxury accommodations include guestrooms with Frette bed and bath linens, plus one and two bedroom suites with exciting views of the city and the bright lights along the Las Vegas Strip.

Crocksford Las Vegas
There are only five Crockfords Hotels in the world, and Crockfords Las Vegas is the ultimate in luxury accommodations. Not only does the Las Vegas location offer 236 beautiful guest rooms, suites and villas, but also a three-bedroom estate-style 'palace' offering 6,500 square feet. There is also a 7,000-square-foot four-bedroom 'palace' featuring four luxurious master suites with spa-inspired ensuite bathrooms. Guests have their own tranquil and spacious terrace with a private pool, spa, manicured gardens and gourmet patio kitchen for entertaining and outside.
Beyond the opulent lobby is the casino and more than 40 restaurants and bars, plus the 5,000-capacity theater where Katy Perry will perform.

De Soi
Perry and Morgan McLachlan teamed up as co-founders in a new line of sparkling non-alcohol aperitifs called De Soi. Working with Boisson, an alcohol-free retail destination with six locations in New York, three in Los Angeles and one in San Francisco, De Soi is named after the phrase maitrise de soi, which means self control. They made a range of non-alcohol aperitifs inspired by the French ethos of pleasure and restraint. It's meant to sip and savor exciting flavors without the side effects of consuming alcohol. De Soi helps those who over-indulged during the holidays and those seeking options for staying sober during Dry January.
De Soi and Boisson are offering Katy Perry fans a fun way to kick-off 2023 in Las Vegas with a sweepstakes.

Photo by Resorts World
Win a chance to see Katy Perry's PLAY at Resorts World, plus airfare to Las Vegas and accommodations. Go to @drinkdesoi and boisson.sips Instagram starting on January 9, 2023. Information and details on how to enter will be posted. You will have until January 31, 2023 to enter for your chance to win. The winner is chosen by random.
If you don't win, tickets are still available to see Katy Perry PLAY in Vegas. Resorts World specials for 2023 include Book Early and Save.

Jill Weinlein
Los Angeles based Jill Weinlein covers travel, food and lifestyle destinations for multiple newspapers, magazines and websites. Her areas of expertise include, luxury travel, culinary reviews, cruising and family travel destinations. Born in Los Angeles, Jill studied Communications and Theatre Arts at UCLA. She has a a Dine and Travel blog - www.dineandtravel.me and she writes a weekly restaur...(Read More)