By James Rothaar Jan. 21st, 2014
The Draycott Hotel is on a mission to be recognized as London's most eco-friendly boutique hotel. A recycling initiative and the Keen to be Green program are the main focus of the efforts. The Keen to be Green program offers a unique way to see London and make it an emissions-free experience. It is available to all guests and staffers of the Draycott.
Part of the emissions-free program are the handpicked alternative routes in which to explore the city such as walking, cycling or public transportation. Additional green itineraries feature guided on-foot tours such as Ramblers, Blue Badge Guides and London Walks. Unguided tours with walking maps and cycling tours with cycle routes are also available 24 hours a day, all year long.
"We recognize the impact our business has on the environment and are committed to operating in a sustainable manner. We have worked extremely hard over the past few years in this pioneering field and we are thrilled to have our staff on board as well," said Melissa Stoman, GM of the Draycott Hotel.

The Green Tourism for London Scheme recognized the hotel's excellence in eco-matters by issuing its gold award for "Good Practice Throughout." The organization's program rates the efficiency of hotels based on criteria that includes more than 150 indicators that measure a hotel's sustainability practices.
Employees of the hotel are being encouraged to participate in CO2-free travel programs as well. The Barclays Cycle Superhighways Workplace is one such program. It promotes safe use of bicycles and raises awareness of sustainable business practices. Overnight accommodations begin at around USD $269 on weekdays.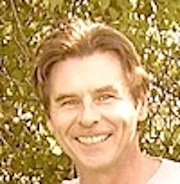 James Rothaar
James has written content for Justluxe.com and other leading online luxury lifestyle magazines. Rothaar previously served as the senior-tenured staff writer for JustLuxe, having worked with the digital magazine since 2005. He resides in Jacksonville, Florida, and works as an independent marketing consultant and freelance writer and copywriter. He is the co-owner of Wild Owl Digital, a boutique mar...(Read More)