By Sean Hillen Jul. 31st, 2019
Near British parliament buildings, it's no surprise Conrad London St. James reflects a distinct political theme – including an impressive tall bronze sculpture in the lobby of a man climbing a ladder, a metaphor for democracy and progress.
Another satirical art installation entitled 'The House Always Wins' by Evil Ed and Dan Robotic depicts politicians as aliens and superheroes sitting in the House of Commons with octopus tentacles wrapped tightly around them.
So closely linked is this elegant 6-floor, 256-room hotel to Westminster, there's even a 'political bell,' rung loudly so errant politicians can scamper back in time to cast crucial votes. The bar area is a veritable art gallery, festooned with cartoons by Sunday Times artist Gerald Scarfe, glass-encased busts by Simon Bingle of former Prime Ministers such as Margaret Thatcher, Edward Heath and Winston Churchill, as well as several paintings with the heads of prominent politicians grouped together.
While vicinity to the heart of British politics, particularly interesting now as key negotiations continue over Brexit, grants the hotel added kudos for location, tourists also benefit from its proximity to many of the capital's strongest attractions. The Thames and its bridges, Buckingham Palace, the West End theatre district and Trafalgar Square are all within a 30-minute walk.
Spacious and airy, there is plenty of places for guests to linger in sheer relaxation and comfort, with colorful vases of flowers and willow branches highlighting the overall ambience.
Next to the lobby, a large open room named 'Emmeline,' after 19th century suffragette and women's rights leader Emmeline Pankhurst, is where a quintessential gin-infused afternoon tea is served every day, a partnership with the City of London Distillery. Original decorative elements include an intriguing artwork on the wall entitled, 'Alice in St James Park' a six-panel, three-dimensional style print. Walk by and watch as it changes.
Beyond it is the contemporary Blue Boar restaurant, a former smokehouse, a substantial open space where breakfast is also served, including a Chinese version. It features a notable collection of esoteric lamps, some with shades made of feathers and others standing on camera tripods.
Children are well-catered for at the 5-star Conrad, and not just in terms of menu favorites. They are greeted in the lobby with a box of toys, from which they choose something to keep while a special 'Detective Project Experience' comprises two-hours with authentic Metropolitan detectives, analysing clues and solving crimes in the hotel's function rooms.
We stayed in junior suite 445, classically-designed, with bathtub, a powerful monsoon shower, writing desk and two very comfortable leather lounge chairs, in addition to complimentary WiFi, Nespresso machine, media hub and Chromecast.
The hotel also has a small gym, a recently-renovated first floor executive lounge and 7,000 sq. ft. of flexible meeting and event space.
For comfort, reliability and a location close to London's top sights, it's tough to outdo the Conrad Hilton Saint James.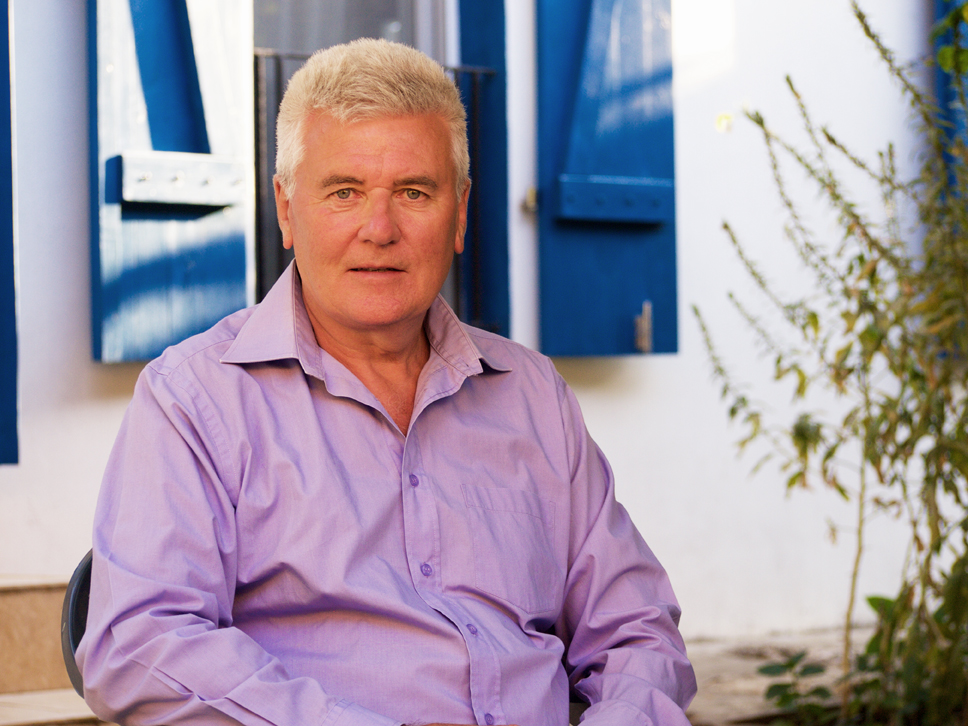 Sean Hillen
Sean Hillen - international journalist, editor and CEO of a national publishing company during 30 years in media, and an author. His novel, 'Pretty Ugly' is an intriguing ride through the world of cosmetics http://www.seanhillenauthor.com/ 'Digging for Dracula' his memoir as correspondent in Romania and 'Driver's Diary,' about the assassination of Irish revolutionary, Michael Collins. Sean's...(Read More)