By The Weekender Dec. 21st, 2021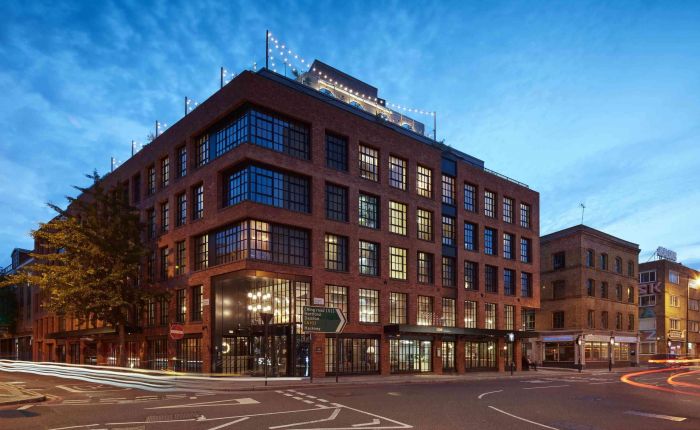 Photo courtesy of Mondrian Shoreditch
As a leading luxury hotel in one of London's most vibrant and creative neighborhoods, the Mondrian Shoreditch offers a unique lifestyle experience for both guests and locals alike. Joining its sister properties in Miami, New York, Seoul, Doha, and Los Angeles, the newest property in Shoreditch brings Mondrian's brand of progressive design and sexy ambiance to the London hospitality scene.
Mondrian Shoreditch offers luxurious and elegant spaces for guests to stay with its lavish decor and furnishings. Each of the property's 120 rooms comes standard with steam rain showers and curated minibars, making it easy and comfortable to spend more time socially distancing and relaxing indoors. 13 luxurious suites are also available for those who want to spread out a bit more in their new home away from home. All rooms and suites include safes, complimentary tea trays, Lavazza blue espresso machines, Marshall speakers, and full HD TVs.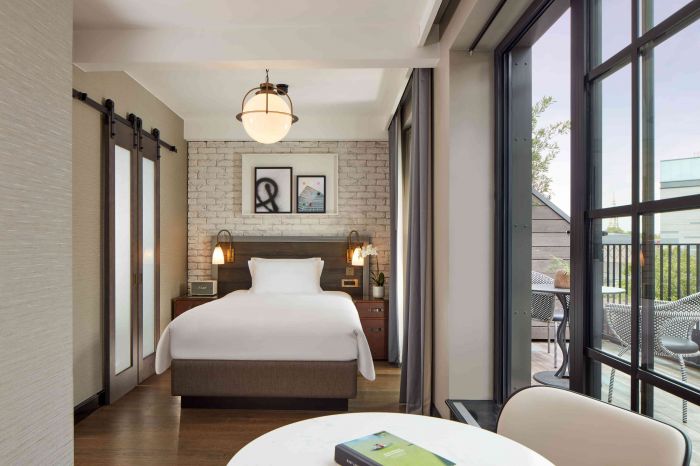 Photo courtesy of Mondrian Shoreditch
Good design and a high level of refinement is what make the rooms at The Mondrian Shoreditch so memorable. Inside the rooms, you'll find rustic white walls that are paired with brown upholstered furniture, and chic brass light fixtures. Bespoke artwork is on display, creating a gorgeous and eclectic environment. The attention to detail with the different materials and fixtures on display creates a stunning setting that can only be described as understated opulence. The tiled marble backsplashes and showers feature intricate patterns and have a classic yet modern look. Subtle textures are also present with the rugs and wallpapers. The composition showcases a mixture of coziness and urban luxury that reflects the artistic neighborhood where the establishment is situated.
All types of amenities are available at the Mondrian Shoreditch to ensure you feel accommodated in every way possible throughout your stay. The hotel is known for its stunning garden rooftop pool where guests can be found taking a morning dip while overlooking the London skyline. The lush setting features plush furnishings and plenty of trees and plants, making it feel like an outdoor oasis, worlds away from the bustling city below. While the area is only open to members of The Curtain Club after sunset, string lights glimmer overhead, creating a magical environment in the evenings.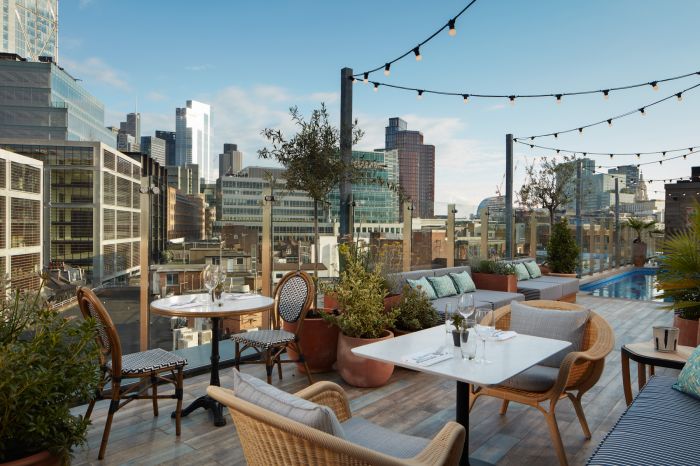 Photo courtesy of Mondrian Shoreditch
A real highlight of Mondrian Shoreditch for locals and guests alike are its noteworthy collection of bars and restaurants. The most famous of which is BIBO, a renowned Spanish kitchen that serves marvelous tapas and other regionally inspired items prepared by world-famous chef Dani García. Founded in Marbella in 2014, BIBO represents Dani García's casual concept of democratizing fine dining in the form of a brasserie and a tapas bar, with each dish showcasing technique, flavor, and impeccable attention to detail. The energetic culinary experience contributes to a lively setting where guests can dine on BIBO favorites such as the Oxtail Brioche, the Russian Salad with quail eggs, and guacamole, prepared tableside in a molcajete mortar, with avocado, green peas, broken-up burrata, and mint. These types of eclectic dishes are signatures of BIBO's progressive dining concepts.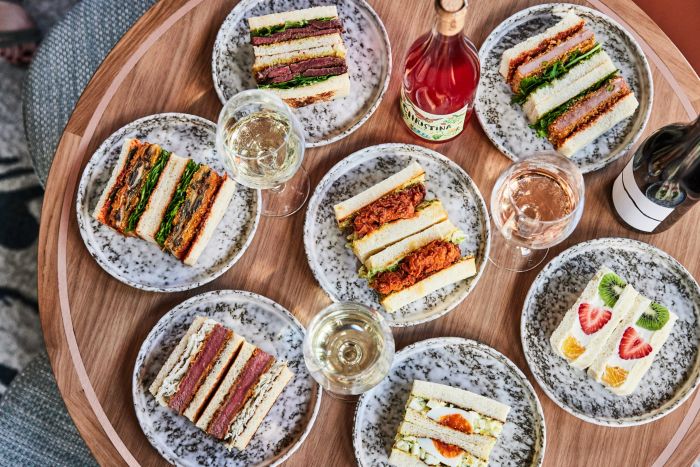 Photo courtesy of Mondrian Shoreditch
For guests seeking a more casual dining experience, Christina's Shoreditch is the perfect option. Located inside of the hotel on the street-level and adjacent to the lobby, Christina's draws a fabulous mix of hotel guests and locals alike. Sustainability and quality are what make this eatery stand out. Unlike other restaurants in the area, Christina's only uses ingredients that are sourced from local farmers, bakeries, and growers for its menu items. The cafe and cocktail bar is open all day, making it easy to grab a coffee and bite to eat, or an award-winning cocktail to sip on while taking a break from exploring the neighborhood. Christina's unique design is sophisticated and inviting. The eatery features exposed concrete walls with colorful artwork by the artist Fred Coppin. The copper bar is the highlight of the restaurant and attracts patrons throughout the day. For breakfast from 7am to 11am, guests can access Altitude at The Curtain on the roof of the hotel where inventive takes on breakfast and brunch classics are available, along with stunning city views in every direction.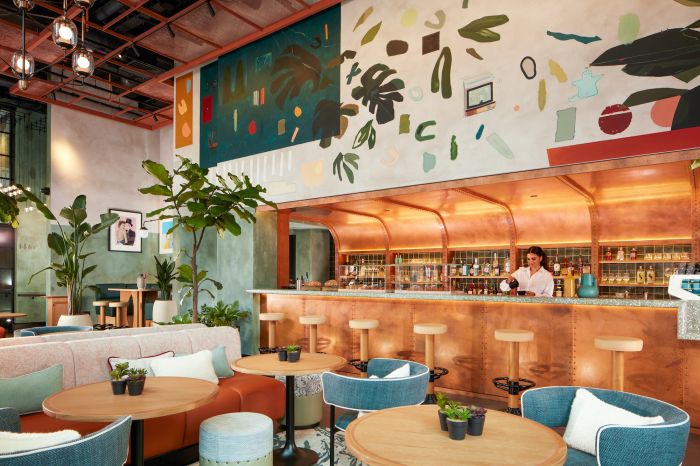 Photo courtesy of Mondrian Shoreditch
The surrounding neighborhood of Shoreditch is full of gastropubs, boutiques, bars, and cultural destinations making it easy to have plenty of options for your itinerary each day. The prime location of the Mondrian Shoreditch is one of it's strongest selling points. For guests of the hotel, the location makes it possible to see and do more each day while exploring the local area with so many points of interest within walking distance.
The attention to detail with each decision that has been made throughout the property proves that the guests are the top priority. The accessibility to the city, luxurious accommodations, and compelling amenities make the experience an unforgettable one from the moment you step through the doors and into the world of Mondrian Shoreditch.
To learn more about Mondrian Shoreditch visit sbe.com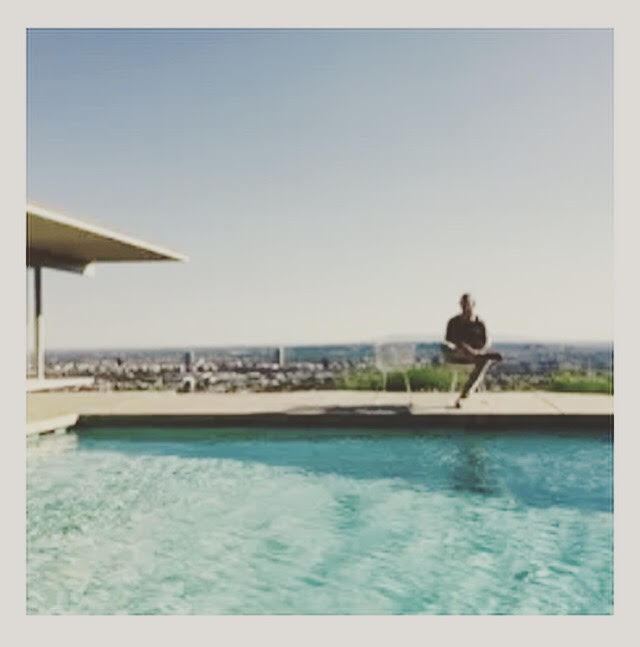 Q Smith
Discovering the best of international luxury travel, culture, style, design, and culinary arts. ...(Read More)