By Elisabeth Rushton Sep. 17th, 2022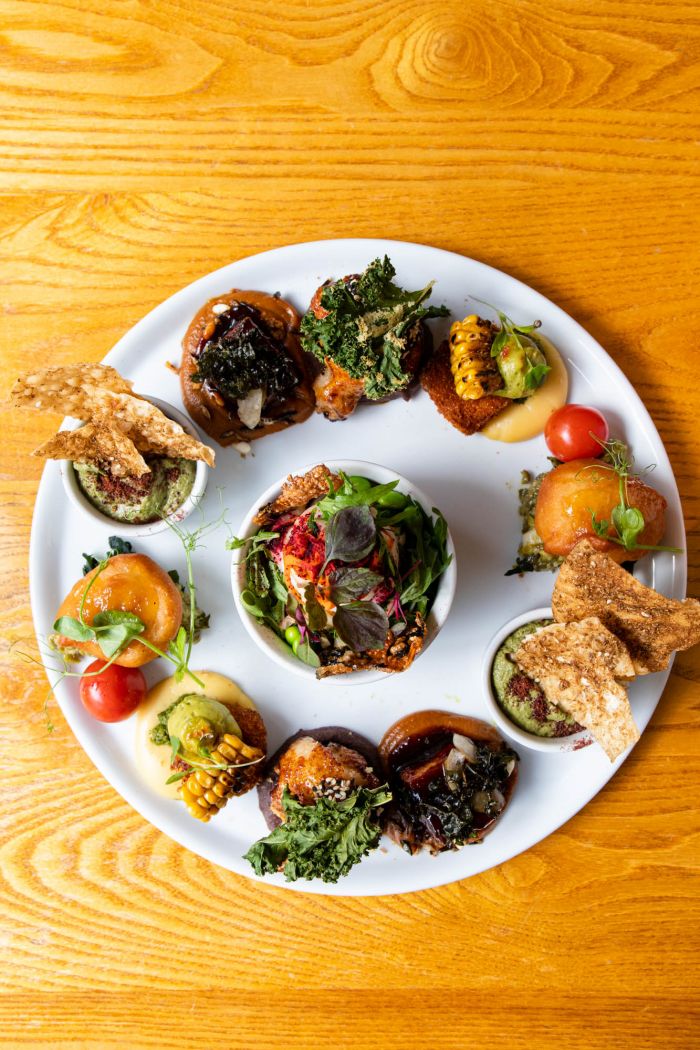 @restaurantsbrighton
Vegetarianism may nowadays be considered not only a healthy but also a conventional lifestyle choice, so it is easy to forget that in 1993, when Amanda Powley and Philip Taylor opened Terre à Terre, there was a prevailing attitude of cultural carnivorism. Vegetarians and their even more extreme cousins, vegans, were widely regarded with suspicion, confusion, and even pity.
Fast forward a couple of decades, and seminal books such as "The China Study" have forced people to reconsider their previously held shibboleths regarding meat-free meals. Meatless Monday is an international campaign that – as its catchily alliterative label suggests – encourages people to forego meat on Mondays, for the sake both of their health and the planet.
Powley and Taylor were pioneers in the burgeoning plant-based movement, and continue to be at the vanguard of vegetarian restaurants in Brighton, and vegetarian cuisine in general, confounding carnivores' expectations with their creative finesse. After nearly twenty years, the pair are still at the helm of this legendary restaurant. Both classically trained as chefs, they share a passion to broaden the appeal of plant-based food through their innovative ideas which push the boundaries of traditional cuisine, whilst adhering to their beliefs in meat-free cooking. TerreàTerre is a restaurant like no other, with intense flavours, sublime textures, and a combination of ingredients that few have the imagination or daring to put together. It has won countless awards, including being voted Best Restaurant in Brighton on multiple occasions and featuring in the Michelin guide since 2001. It has also been crowned Best Family Dining UK in the Brighton Food Festival Awards. It was with this accolade in mind that I decided to visit one bank holiday weekend with my husband and kids.
Dining out with young children is not always a relaxing or entirely enjoyable experience, but Terreà Terre emanates a warm, relaxed, friendly atmosphere the moment we set foot inside its burgundy interior. We were warmly welcomed by Vanessa Beard, head of front of house, who kindly gave my daughters some packets of Wikki Stix (I had never heard of them, but they are a genius invention and kept the girls occupied for the whole of our three-hour feast, in a way that colouring pencils and paper can never quite manage to do).
Terre à Terre has an extensive and vibrant vegetarian and vegan menu. A team of globetrotting chefs bring ideas back to Brighton to experiment with, and the result is a menu that is strikingly original and breathtakingly broad. For those – like me and my husband – who simply couldn't decide which starters to pick, there is the perennially popular Terre à Tapas option, which is a selection of plates from across the menu. Our top two dishes were the KFC (Korean fried cauliflower, rolled in tamari black vinegar molasses and sesame), and A Star Is Corn (the witty nomenclature belies an incredibly serious commitment to food) – deep fried, deliciously crisp corn cakes topped with avocado cream.
Terre à Terre takes a considerable amount of care and time training its front-of-house staff to ensure that their knowledge of the menu and the wine list is at the highest level and that they are equipped to deal with queries regarding dietary requirements and other special requests. Their knowledge about the individual dishes is encyclopaedic, and so naturally we took a steer from our friendly waitress about the best choices for our main courses. The resultant selections: Aubergine Dengaku and Fungi Town – were superb. For pudding, we went for the sharing option again, to cover as many mouthwatering bases as possible – the Sweetie Tapas Share Plate was a total delight – the highlight for me the Snap Crackle and Choc: a rich, moreish mousse with hazelnut cream on toasty praline and chocolate shortbread.
The startling originality of flavours makes dining here a real experience and will coax drooling effusions from even the most committed carnivores. It sets the bar incredibly high for not only vegetarian food but vegan too. In 2010 the late, great food critic AA Gill hailed Terre à Terre as "probably the best vegetarian restaurant in Britain". A dozen years on, I think he was probably right.
Terre a Terre, 71 East Street, Brighton BN1 1HQ terreaterre.co.uk/index.htm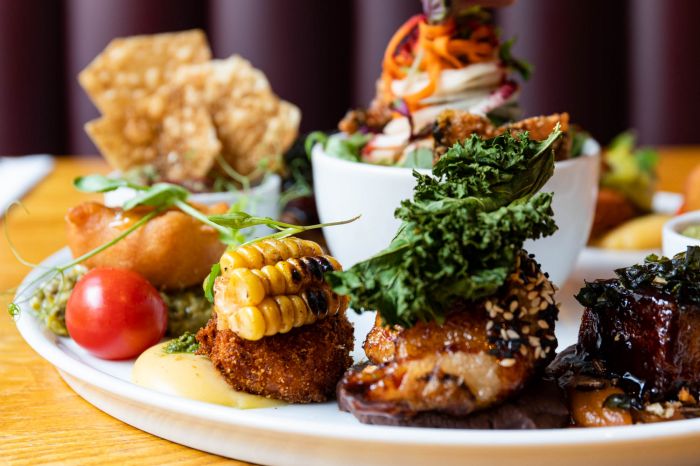 @restaurantsbrighton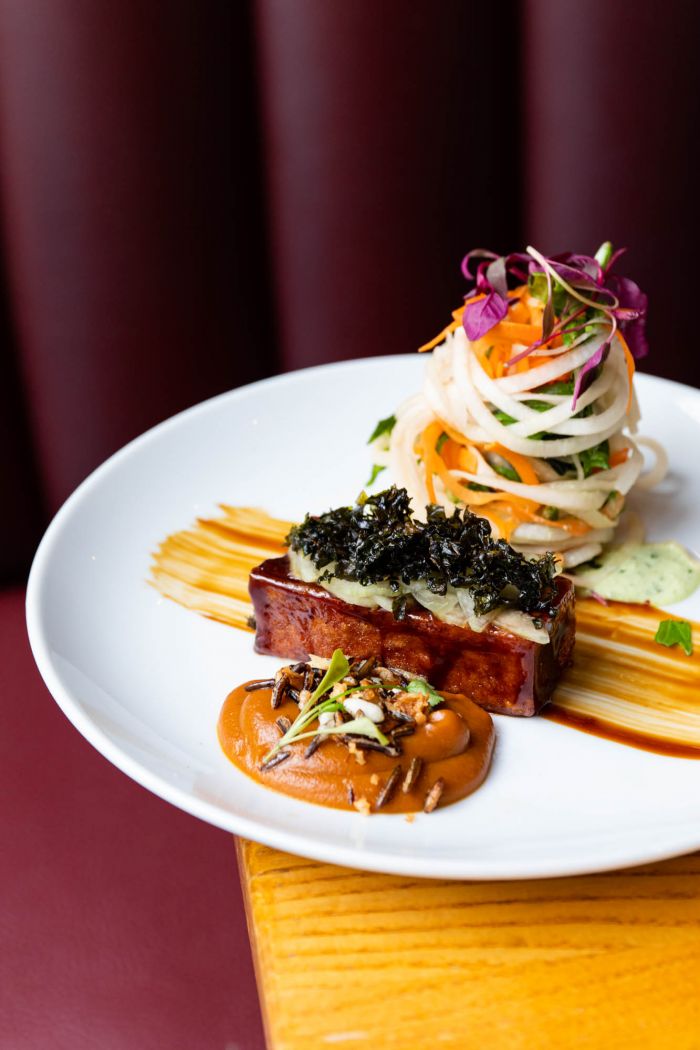 @restaurantsbrighton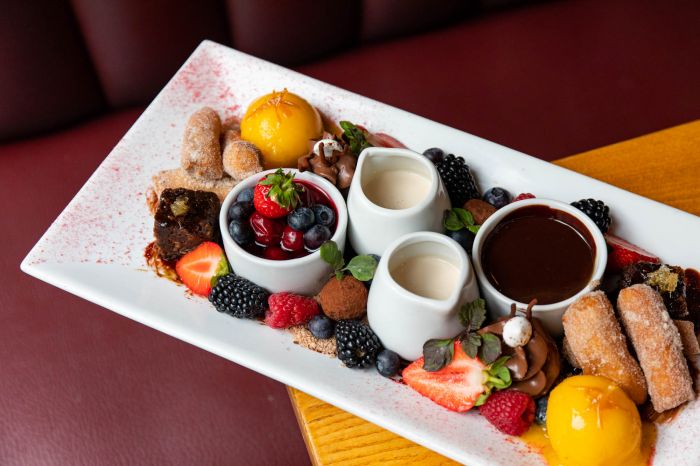 @restaurantsbrighton
@restaurantsbrighton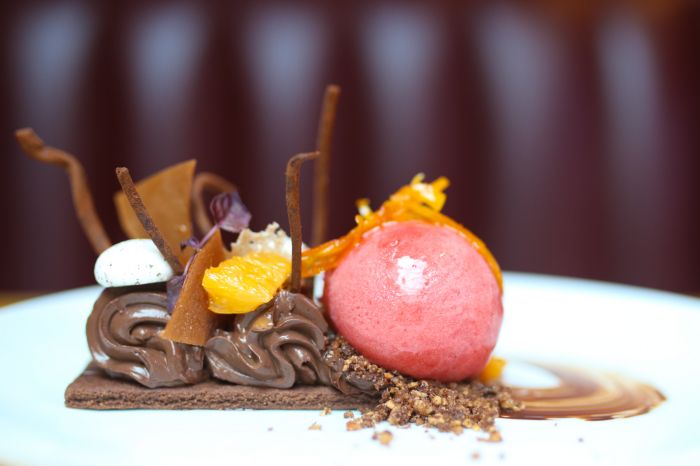 @restaurantsbrighton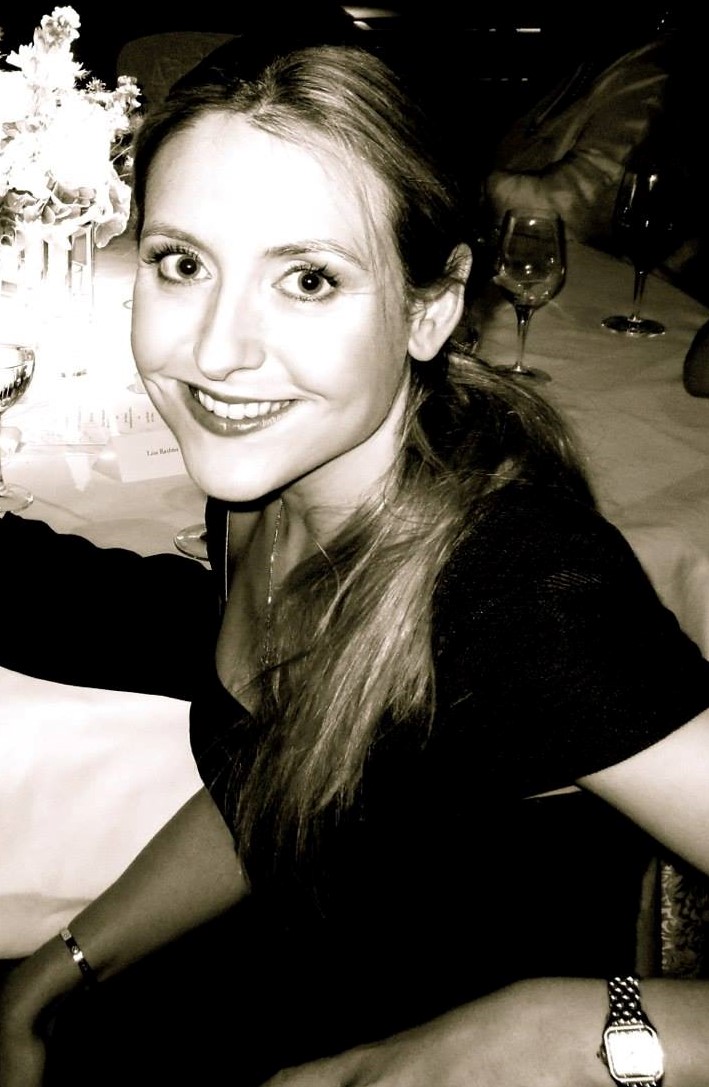 Elisabeth Rushton
Elisabeth has over a decade of experience as a luxury lifestyle and travel writer, and has visited over sixty countries. She has a particular interest in the Middle East, having travelled extensively around Saudi Arabia, Oman, and the UAE. A keen skier, she has visited over fifty ski resorts around the world, from La Grave to Niseko. She writes about experiences and products for children, tech...(Read More)