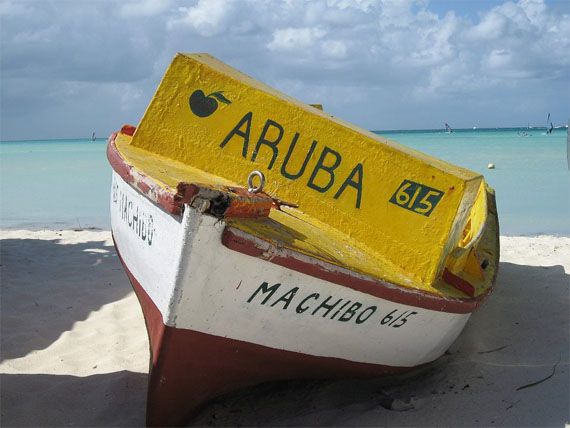 Photo Courtesy of Aruba Tourism Authority
The Aruba Tourism Authority has reached out to the losing team of
Super Bowl
XLVI, the New England Patriots, to offer the entire squad all-expense paid vacations to the island. 

They want to help the Patriots get back to feeling good about themselves despite losing the most important football game of the season to the New York Giants. Members of the team can claim their free vacations by directly contacting the Aruba Tourism Authority. "We want to acknowledge and celebrate the hard work, dedication and season-long success of the team, despite their loss," said Ronella Tjin Asjoe, CEO of the Aruba Tourism Authority. "We believe there is no better place to recover after a loss than Aruba. After all, we are known as 'One Happy Island.'"  

It is a great opportunity for team leader QB Tom Brady and his New England Patriots to get their groove back and to be ready for next year. Sunday's Super Bowl was the second time that a New York Giants team, led by QB Eli Manning, came out victorious over Brady's bunch.



The Aruba Tourism Authority also reports that there are 28 luxury hotels and resorts on the island as well as white-sand beaches, championship golf courses, marinas, numerous water-related activities, and arts and culture aplenty to help pick up the collective spirits of the losing New England Patriots.  

Aruba is about four hours away by air from New York City and about 2.5 hours by air from Miami. For more information, visit Aruba.com.