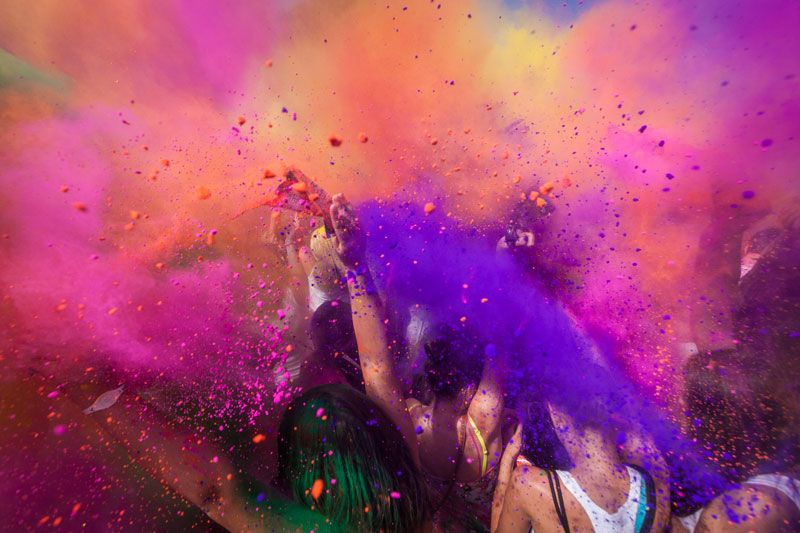 Photos Courtesy of Black Tomato
Everyone has a bucket list, seriously, everyone. And somehow we're always adding to them but rarely crossing things off…mostly because, who really has time to plan these things anyway? Well the good people at Black Tomato, a luxury lifestyle and travel service company, has made it easier to start checking off those boxes. Launching My Bucket List, the company has begun offering its clients a chance to fulfill their goals and finally take part in the experiences they've been dreaming about.
Here's how it all works:
First, browse through their list of choices and compile an inventory based on those suggestions, or just look for fun. Next, your choices will be saved online so that you can easily edit them and remember what you have planned.
Some of their ideas include:
Conquer the Icons: This trip focuses on doing things like climbing Mount Kilimanjaro, helisurfing in New Zealand, rafting the Himalayan rivers, and swimming in a volcanic crater in Indonesia.
The World's Flavors: This is a foodie's dream vacation. Travel through countries such as Croatia, Argentina, South Africa, Colombia, Japan, Peru, Italy and Mexico, all the while dining on each destination's world-class foods.
Learn a Skill: Adventurous types should look into experiences like these. Some of their ideas include learning the art of Capoeira in Brazil, chanting with the Dalai Lama in India, learning the art of perfume making with L'Occitane in France, becoming a ninja in Japan or learning to tango in Argentina.
After a list has been decided upon, your options will be sent to a specialized Bucket List Manager. Your manager will look through the experiences and based on your budget, age, destinations and which seasons you're looking at, will map out an excursion just for you. But since it's not easy to go through a whole list in twelve months, the specialist can also plan for upcoming years and keep you on track to fulfill those items based on how much time off you have each year.
Clients will also get to see a timeline of the proposed experiences as well as receive a priority bucket list which will include the first trip. Based on your preferences, a full itinerary of that adventure will be available at this time as well.
Of course, sticking to a long-term goal can be tough. So to keep its travelers on track, Black Tomato's managers will contact them every three months to discuss the trips, destinations and events of interest that are going on so the future vacations can continue to get planned. Since they want to see all their clients partaking on these excursions, the discussions will focus on how to make these lists a reality.
What's cool about this service is that they don't forget about you after your first few goals have been completed. Each year as your list grows, they will continue to check back in and inform you of interesting events, films, lectures or presentations that are linked to your bucket list. So if you have dreams but don't like doing all the grunt work of planning, consider letting Black Tomato do the heavy lifting as you sit back and let your wanderlust guide you.