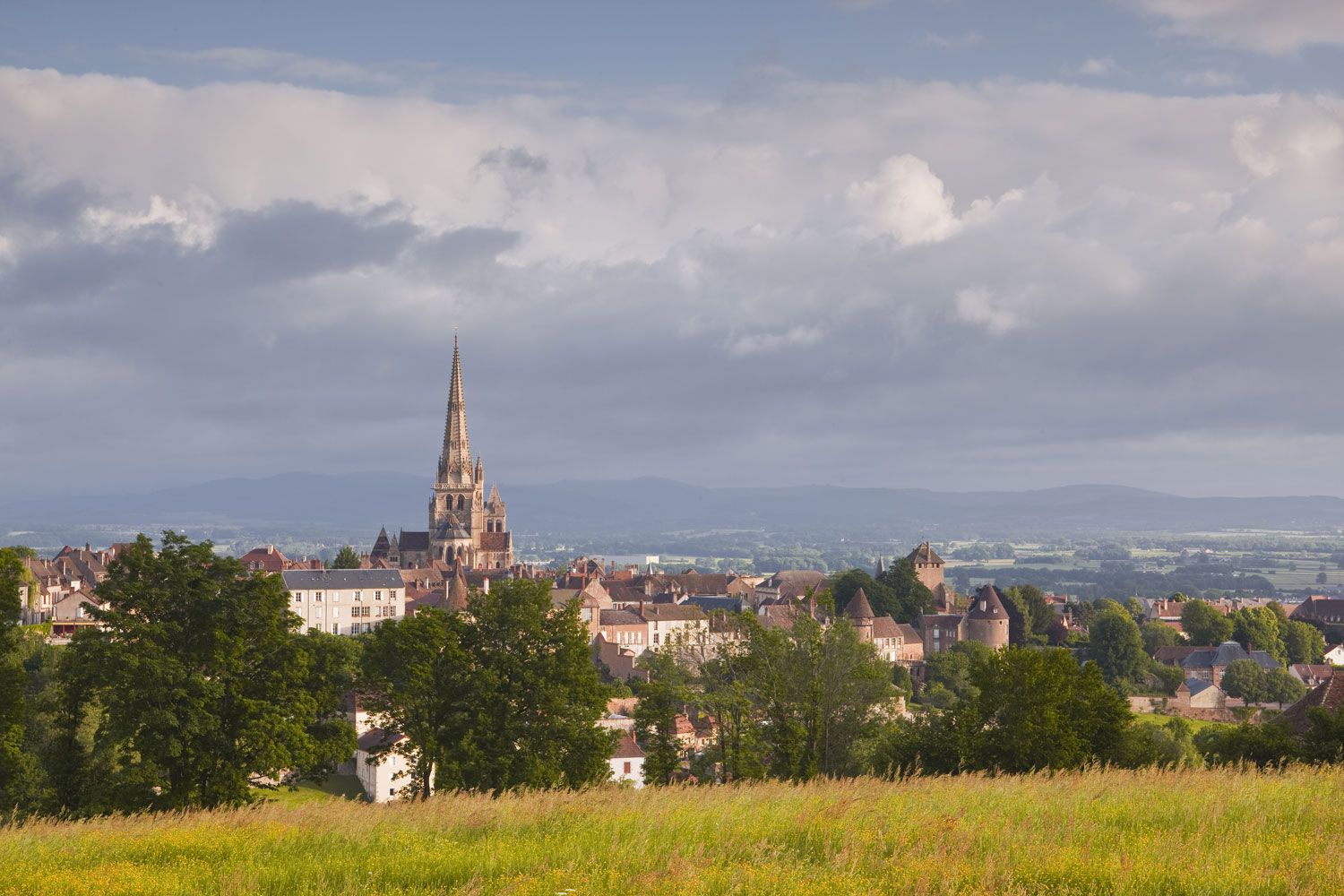 Photo Courtesy of Shutterstock
When traveling abroad, I tend to visit familiar destinations, such as Italy, my former home. But when the opportunity arose to experience France through the eyes of a chef, I could not resist. Nothing on this trip felt touristy, it was authentic France. I shopped at the market for dinner ingredients, prepared gourmet meals alongside Frelon, visited with family winemakers and enjoyed leisurely afternoons in the village.
Photo Credit: Beth Graham
Spending a week with British Chef Katherine Frelon at her French château and cooking school, La Ferme de la Lochere, my taste buds were opened up to the glories of French food and wine. I've always said, given the choice between paté and pasta, I would choose pasta. However, Frelon may have changed all that.
A French resident for more than two decades, Chef Frelon owns a renovated five-bedroom villa that is stocked with the finest amenities, in the most sleepy Burgundy village of Marigny le Cahouet. Out of her residence, she offers French cooking lessons and romantic weekend, girlfriend getaway, and weeklong French cooking immersion programs.
Photo Credit: La Ferme de la Lochere
For her guests, Chef Frelon prepares exquisite multi-course meals that last for hours, each dish delicately paired with one of Burgundy's preferred wines. You'll cook in her gourmet kitchen and learn the intricacies of French sauces, artfully butchered meats, and elegant cheese platters. During the programs, students visit the famed Dijon market, designed by Gustav Eiffel. There's also a full-day spent making bread at a small organic bakery that's a true hands-on experience.
To fully appreciate the delicacies of the region, the week includes a visit to Burgundy's only snail farm, complete with its electric fence to keep the tiny critters from escaping. By day, you learn to shop and cook, and by night, guests stuff themselves with one of the Katherine's exquisite meals.
Photo Credit: La Ferme de la Lochere
She also partners with Brendan Moore of Wine Liaisons, who is the perfect guide for exploring the wine of the area. His humor, coupled with his knowledge of the region and relationships with local wineries, is an experience not to miss. Moore says, "there are no winemakers in Burgundy, only farmers." The farmers tend to their grape crops unlike any other. Moore cheekily explained, "The wines are not prepared for you. You must adapt to the wines." He offers a range of day or multi-day tours, including visits with esteemed family wineries.
La Ferme de la Lochere offers accommodations for up to 10 people. You can also rent the entire villa and hire Chef Frelon as your personal gourmet chef during your stay. Frelon's Classic French Cookery Program begins at around $2,764.92 per person for a seven-day affair.